The Looney Tunes are Returning for a Series of Shorts
There is an entire generation now that isn't familiar with the Looney Tunes. The cartoons are still around, and if you want to find they are there — but there hasn't been much in the way of new content in recent years. But it looks like Warner Bros. is going to change that.
According to Deadline, the Looney Tunes are returning in a series of shorts. The shorts will be "written" and draw by different artists with "their own personality and style to come through" and will be 1-6 minutes long with 1,000 minutes per season disturbed across multiple platforms.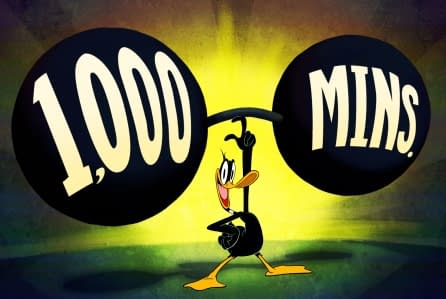 "The Looney Tunes are one of the most beloved group of animated characters in the world," said Sam Register, president of Warner Bros Animation and Warner Digital Series. "Looney Tunes Cartoons places these characters into the hands of some of the best artists in the business and into an animated shorts format that will remind many of the time when they first fell in love with Bugs, Daffy, Porky and the rest of the gang."
Some of the classic voice actors are set to return including Eric Bauza, Jeff Bergman, and Bob Bergen. There is currently no release date set for any of the shorts.