Looney Tunes: Warner Bros' Futile Effort at Political Correctness
Looney Tunes helped create much of the cartoon staples we see today. Generations grew accustomed to the antics of Bugs Bunny, Daffy Duck, Porky Pig, and the rest of the predominant animal caricatures. When WarnerMedia announced a slate of new Looney Tunes cartoons for its streamer HBO Max, the studio promised it remained as much spirit as the classic era as possible. They assured those who fondly grew up with the works of Friz Freleng, Chuck Jones, and Tex Avery that these new works are worthy successors to their work. Shortly before HBO Max's launch, executive producer Peter Browngardt told the New York Times their human characters Elmer Fudd and Yosemite Sam will no longer carry firearms. This is the latest in a series of creative decisions that are a reach at best. "We're not doing guns," he said. "But we can do cartoony violence – TNT, the Acme stuff."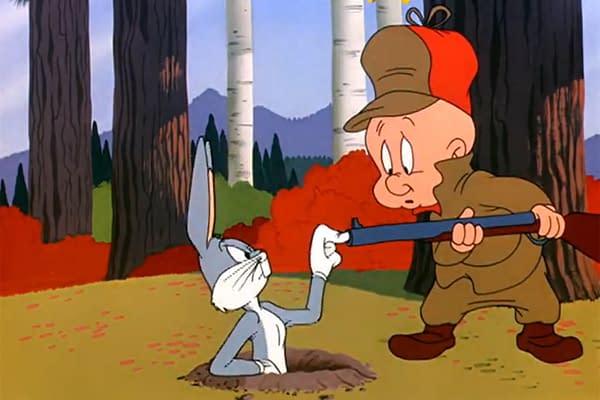 First, filtering a cartoon which its predominant appeal is its violence is just silly, not to mention asinine. Think of the nature of the characters. Both Elmer Fudd and Yosemite Sam are primary antagonists of Bugs Bunny. Any time they ever try to shoot him, he often outsmarts them. One of the times, Bugs tied Elmer's shotgun in a bow. When Elmer pulled the trigger, the resulting blowback exploded in his face. The point is bad guys with the guns always lose. So using other weapons that are far more accessible in the real world like knives and axes is just fine. Even if you take the firearms away from Fudd and Sam, what about other themed adventures like Duck Dodgers in the 24-1/2th Century? Can Daffy Duck and Marvin the Martin no longer wield space pistols? What about cannons? The slippery slope becomes all too confusing with what they allow and what they don't. It just sounds like it's more appeasement for lazy parents who can't be bothered to do their diligence with their children. If children are acting out from what they see from television, there are far bigger concerns about that neglectful kind at play.
Second, this isn't the first time Warner Bros made a controversial creative decision with Looney Tunes. In 1999, Speedy Gonzales, who is the fastest mouse of all of Mexico, was banned from the airwaves due to negative stereotypes. With the exception of Granny, Elmer, and Yosemite, most of the characters are animals. I genuinely wonder how many children felt marginalized from a cartoon mouse, especially when his cartoons are parodies of Westerns more than anything resembling crude stereotypes. Even if "human characteristics" are imposed on antagonist animals like Sylvester the Cat and Daffy, does that make them, "white" characters? To say Speedy is anything but any other witty cartoon mice is a reach at best. If Warner Bros is so concerned about demographic and its effect on impressionable children, then just rate them the same as you would any superhero animated series where criminals are allowed to have guns. As well-intentioned as the studio is, they're overthinking creatively and doing nothing to "honor" their creators.