A major part of Marvel's Luke Cage has been Harlem's Paradise. More than just a base of operations for Cornell "Cottonmouth" Stokes (Mahershala Ali), it was a musical hub during the first season, and now Mariah Dillard (Alfre Woodard) will be keeping it going. And it looks like she's keeping the Biggie photo on the wall. We will be getting another trove of incredible acts performing in the episodes. Music is a major part of the series, from the stage of the club to each episode title being based on a song, season 1 from Gang Starr and season 2 from Pete Rock & CL Smooth.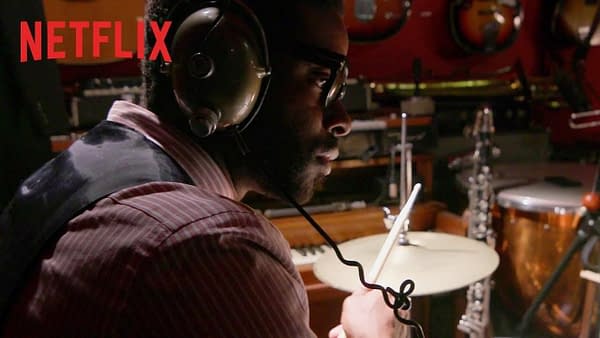 Netflix has released a new, behind-the-scenes video featuring executive producer, showrunner and series creator Cheo Hodari Coker and a variety of acts from season 1 and season 2. They talk about the importance of Harlem's Paradise to the series and how it equates to the days when only white bands could play at the majority of clubs, leading to the creation of places like the Apollo and the Cotton Club where African-American musicians and singers could perform. Included in the video are Method Man, Jidenna, Faith Evans, Gary Clark Jr., Christone "Kingfish" Ingram and Joi.
Marvel's Luke Cage season 2 premieres June 22nd on Netflix.
Enjoyed this article? Share it!