John Luther (Idris Elba) is desperately searching for Alice (Ruth Wilson), who has triggered a bit of hostility from gangster George Cornelius (Patrick Malahide). George's son has something in his ear, which has lead to a terminal headache, and Alice saunters away from the crime scene, quite pleased with her efforts.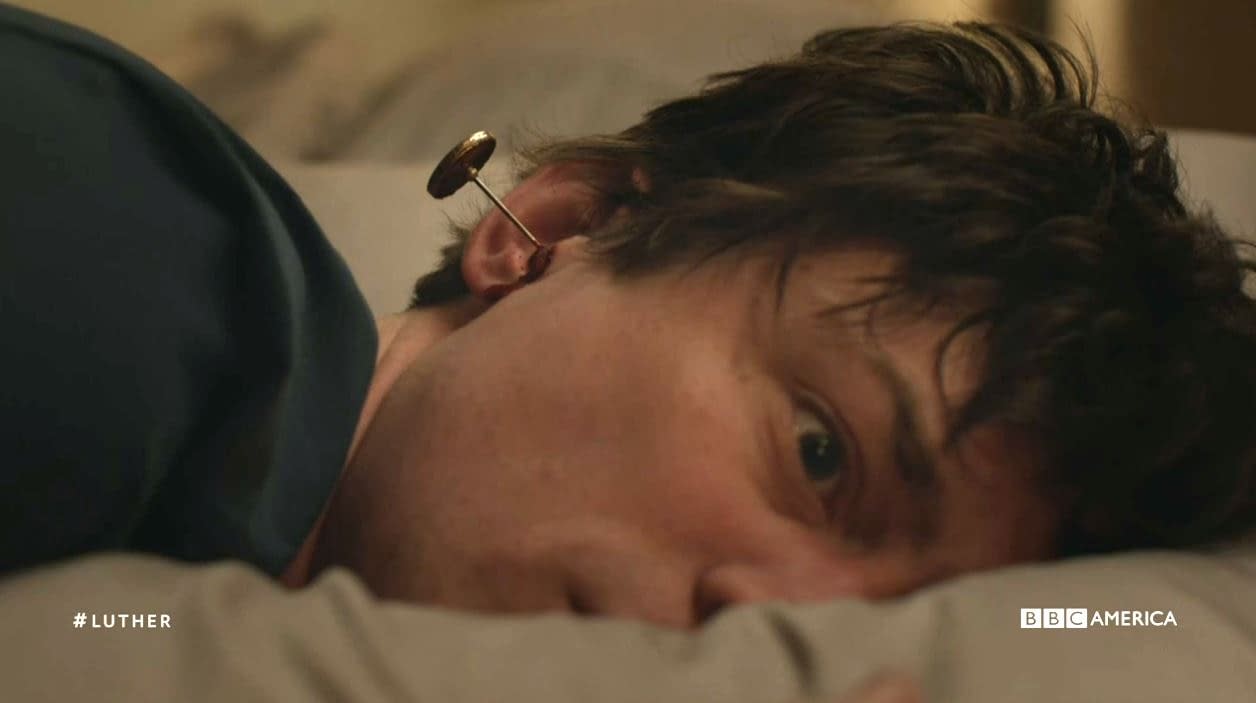 Luther takes Alice into custody, and she pesters him throughout the entire ride to the police station. She's convinced that he's taking her to George, and is surprised that he is taking her to the police station.
Meanwhile, Doctor Creepy Face Jeremy Lake (Enzo Cilenti) has taken another victim, and is keeping her in the trunk of his car. He has a date with his wife, Mrs. Doctor Creepy Face (Hermione Norris). He's really excited to have a fresh victim in the trunk, and decides to celebrate by drugging the wife. She's not convinced that he's being safe with his "hunting", and she's dead to rights.
The Mrs. isn't a stranger to the kills, either. They worked together to kill a hitchhiker in Australia, but she's concerned that Jeremy's recklessness is endangering her career.
The slow, creeping dread that permeates Luther is ratcheting up throughout this episode, and you start to wonder if anything that John has ever planned has gone the way he had hoped. Alice, of course, escapes, and she and Luther face off again.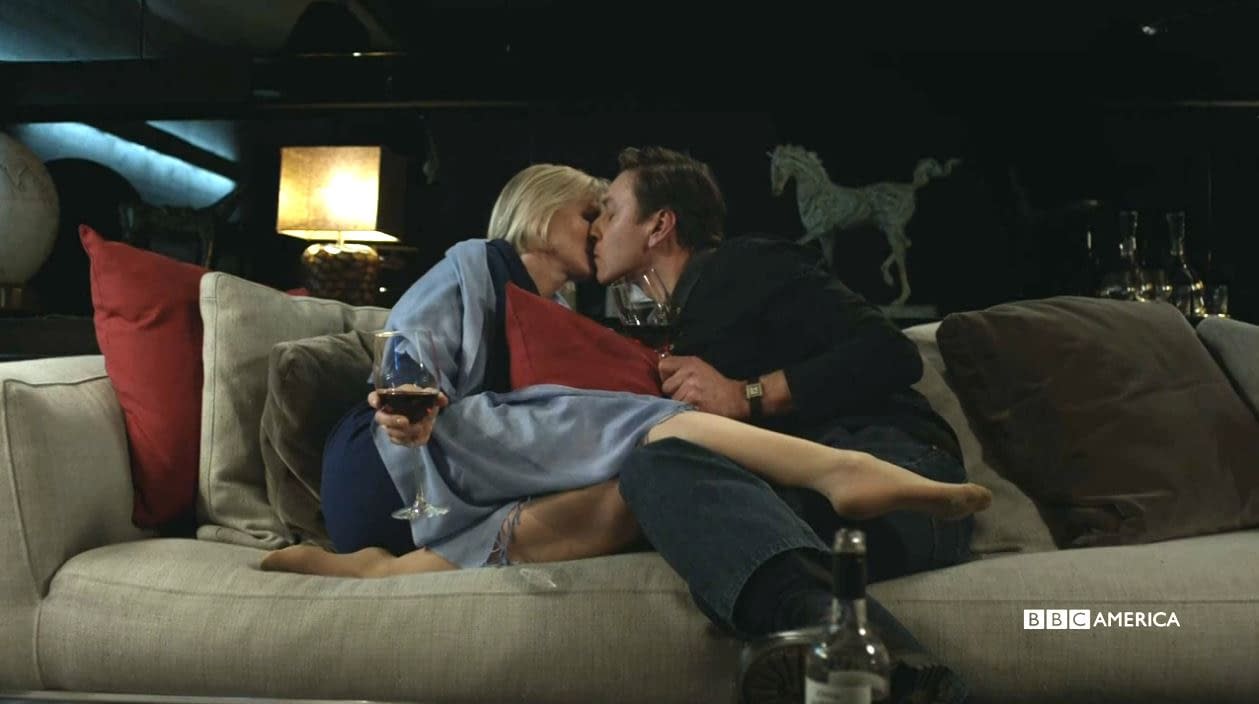 She's already figured out just what Cornelius has that is keeping Luther compliant, and they set out together to rescue Luther's associate, Benny Silver (Michael Smiley).
The action is tense, the stakes are high, and Alice is a terribly efficient, if not sadistic, back-up. She also really likes fire.
Detective Sergeant Catherine Halliday (Wunmi Mosaku) is on the case, dropping by Lake's office to see if she can dig a bit on part of the case. She very cleverly does this during a busy part of the day, and manages to get a cel phone picture of an X-Ray of a human skull.
Mosaku is such a fresh breath of fresh air for a show like Luther. D.S. Halliday is such a contrast to John Luther- she's an optimist, and her outwardly cheerful demeanor belies a ruthlessly cunning, analytical mind. I really enjoy the character, and I hope she gets to be part of whatever plans the creative minds behind Luther have in mind for the future.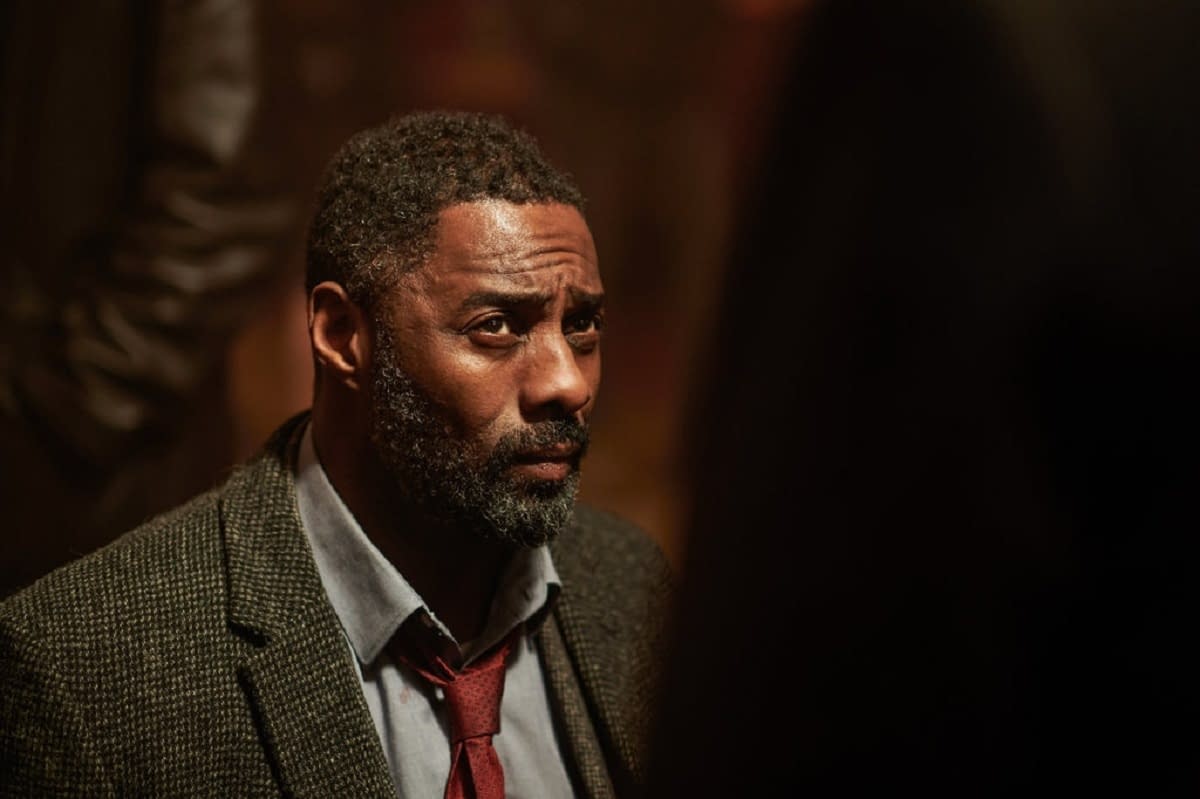 There's a pretty fierce, Shakespearean level morality play going on with Luther; the Lakes, with Vivien staying loyal to her husband, despite knowing full well that his proclivities will only lead in disaster. Luther, his loyalty to Alice strained by his need to do the right thing by the law, but his utmost desire to keep her safe.
There are a lot of very clever, terrifyingly smart people keeping a great many plates spinning throughout this act of the play, and some of those plates are beginning to look awfully wobbly. It's only a matter of time before some of them go toppling down.
One of the most brilliant parts of this season of Luther is having the police face off against a pair of doctors- the Lakes, with their respective backgrounds in psychology and surgery, are exceptionally good at covering their tracks, but Luther and Halliday are also terrifically good at sussing out human nature and behavioral tics.
The biggest question is, who's will be first, and how many will be left intact when it all comes crashing down to some inevitable, tragic conclusion?
Enjoyed this article? Share it!