Maisie Williams on Arya's Big 'Game of Thrones' "The Long Night" Moment
Hopefully by now, you've seen the most talked about episode of Game of Thrones this side of the series premiere 8 seasons ago. HBO pulled out all the stops for the massive battle of Winterfell in episode 3 of season 8, "The Long Night", and we're learning more about what went into the resulting 1 hour, 25 minute longest tv battle.
Spoiler warning, like, really.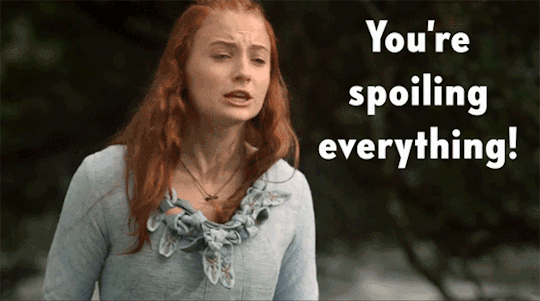 So. How bout that compression rate, huh?! (Kidding, kidding, more on that later.)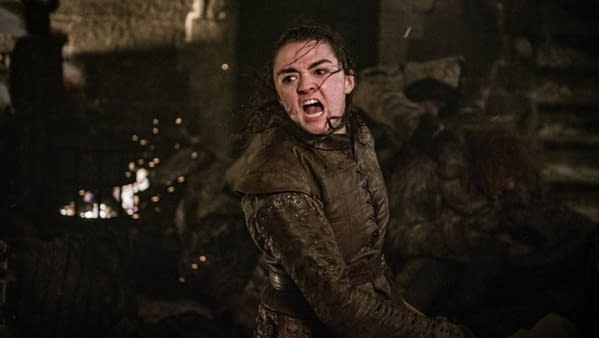 The Battle of Winterfell has come and gone, with our favorite Murder Child playing a BIG HUGE part of the resulting victory(?) against the army of the undead. We knew it likely that Arya (Maisie Williams) would have a not-small role to play, especially when Melisandre (Carice van Houten) shows up specifically to speak with her.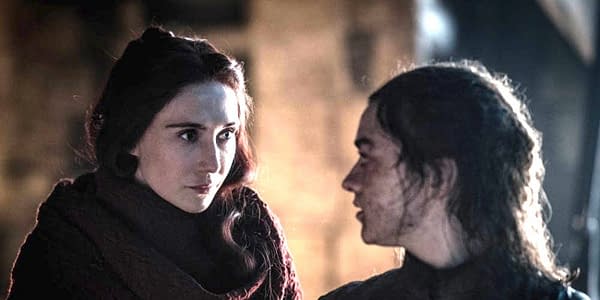 "When we did the whole bit with Melisandre, I realized the whole scene with [the Red Woman] brings it back to everything I've been working for over these past 6 seasons — 4 if you think about it since [Arya] got to the House of Black and White," Williams told Entertainment Weekly about the prophecy moment. "It all comes down to this one very moment. It's also unexpected and that's what this show does. So then I was like, 'F—k you Jon, I get it.'"
"I've never been in a battle before," Williams said about the episode.
"Arya's never in it. Episode 9, I skip every year. Which is bizarre since Arya's the one that's been training the most. I've never been around that way of working. I feel like I've always been part of this big show but in terms of being part of the episodes that really define us, this is my first taste of it. And I've been thrown in the deep end, as well … You try and you train but nothing can prepare you for how physically draining it is. It's night after night and again and again and it just doesn't stop. And you can't get sick — you have to look out for yourself because there's so you have to do that nobody else is going to … But the sense of achievement after a day on set is unlike anything else. One of those really tough days, you know it's going to be part of something so iconic and it will look amazing."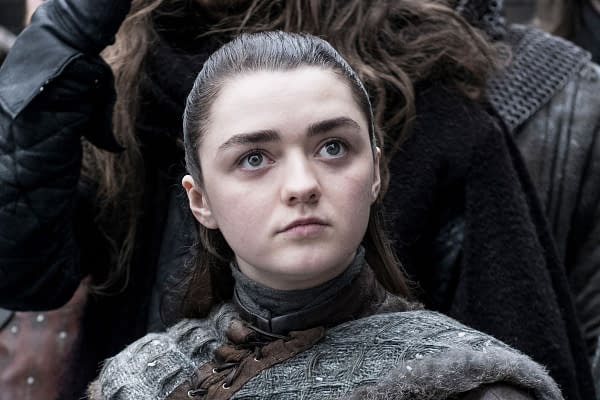 We have to say, Arya's big kill moment really was visually stunning. We've known for sometime how GOOD both the actress and the character have gotten with their blades (reminder that Williams, who is right handed, insisted on learning how to fight left-handed because book Arya is). (And, why we REALLY want her to play St. Alia of the Knife in Denis Villeneuve's Dune for Legendary.)
"I thought, 'Hmm, if I see Arya running then I know she's going to do something.'" director Miguel Sapochnik explained. "So it's about almost losing her from the story and then have her come in as a surprise and pinning all our hopes on Jon being the guy going to do it — because Jon's always the guy. So we follow Jon in a continuous shot I want the audience to think: 'Jon's gonna do it, Jon's gonna do it…' and then he fails. He fails at the very last minute. So I'm hoping that's a nice switch that no one sees coming."
Even Williams' boyfriend thought it should be Jon's kill, as Williams told EW:
"It was so unbelievably exciting. But I immediately thought that everybody would hate it; that Arya doesn't deserve it. The hardest thing is in any series is when you build up a villain that's so impossible to defeat and then you defeat them. It has to be intelligently done because otherwise people are like, 'Well, [the villain] couldn't have been that bad when some 100-pound girl comes in and stabs him.' You gotta make it cool. And then I told my boyfriend and he was like, 'Mmm, should be Jon though really, shouldn't it?'"
Well done, Little Wolf. Well done.
Game of Thrones continues for just three more Sundays before the final season comes to an end.