Galactic treasure Mark Hamill will be stopping by Jimmy Kimmel Live tonight, and we've got a pretty good idea of what he'll be talking about during the visit.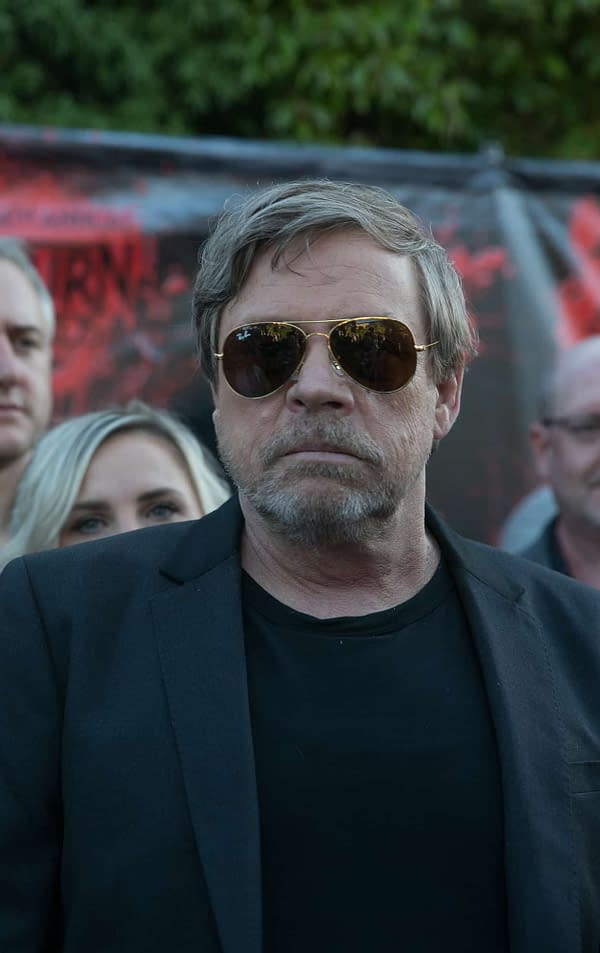 Mostly because Hamill posted about it:
TONIGHT- I'll be on @jimmykimmel Live talking about @KnightfallShow ⚔️ (10pm @HISTORY this Monday, March 25th) along with @SenKamalaHarris😍, just a few hours after an all-new #TheKidsAreAlright🤣! Just tune in to @ABCNetwork 📺 @ 8pm & leave it there all night, OK? 👍 pic.twitter.com/11L3MSVBxn

— Mark Hamill (@HamillHimself) March 19, 2019
The former Jedi Knight will be joining HISTORY's Knightfall as a veteran Templar Knight alongside series star Tom Cullen, and we've already gotten some great teasers of the character.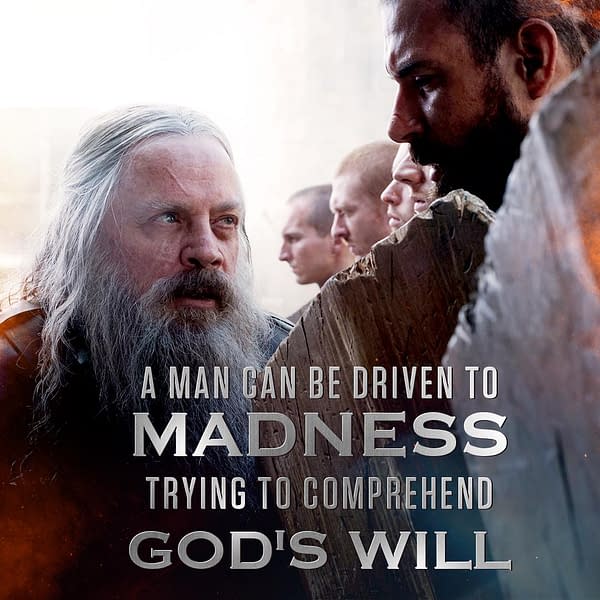 The Master (Talus) has a moral conflict about the courageous and headstrong Landry (Cullen), who was left grief-stricken but hopeful at the end of the first season. The sword is the symbol that unites and divides the brotherhood this season, and its flames foreshadow what is to come for the Templars on Friday the 13th.
Season 2 of Knightfall is set to premiere on Monday, March 25th 2019 on HISTORY.
Enjoyed this article? Share it!