Marvel's Cloak and Dagger Season 1: Is Tyrone Trying to Kill Tandy?
Last Thursday saw the premiere of Marvel's Cloak and Dagger with back-to-back episodes running on Freeform. The series stars Olivia Holt as Tandy Bowen and Aubrey Joseph as Tyrone Johnson, two kids who are forever linked by an industrial accident that happened to them when they were eight years old. Now, years later, their lives have turned upside down since they discover they have super powers that are somehow tied together. Here we have a sneak peek into the third episode of the season, which will air on Thursday night. Spoilers ahead.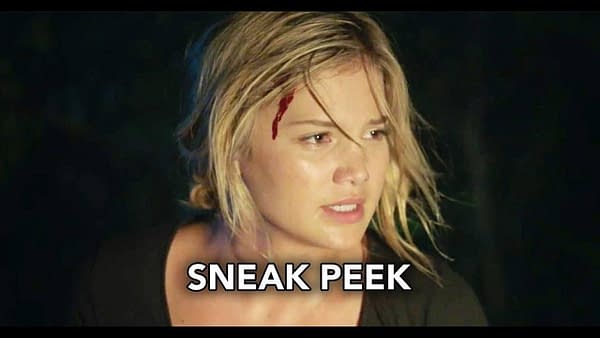 The second episode ended with Ty using his mother's gun to take a shot at the cop who killed his brother. At the same time Tandy was driving out of town in a stolen car, leaving her boyfriend to rot in prison. But when Ty pulled the trigger, he ended up teleporting into the road in front of Tandy's car and the bullet went flying through her windshield, causing her to crash into a tree.
The clip below picks up right from there, as we see that Tandy must have been thrown from the car and has a cut on her head. Ty approaches to help and Tandy asks why he's trying to kill her. He says he isn't, but doesn't have a chance to explain before she realizes he's the kid from the beach and the party. She climbs into the car and miraculously gets it to start just as they hear sirens in the distance. Tandy tells Ty she hopes to never see him again and she drives off. This would leave Ty, standing at the scene of an accident and holding a gun that is likely registered to his mom.
This couldn't possibly go bad… right?
Marvel's Cloak and Dagger airs Thursdays at 8 p.m. ET on Freeform.