"Marvel's Agents of S.H.I.E.L.D" Season 6, Episode 6 "Inescapable": FitzSimmons Exorcise Their (And Our) Inner Demons [Spoiler Review]
We often say that the people we love know us better than anyone else; that they can read our minds. On ABC's Marvel's Agents of S.H.I.E.L.D., characters often joke that star-crossed lovers Leopold Fitz (Iain De Caestecker) and Jemma Simmons (Elizabeth Henstridge) share a brain. The pair are even referred to as "FitzSimmons," they are a set – like the alien fighting version of peanut butter and jelly. This week's episode, however, tested how much of themselves the pair are really willing to share. What happens when you are forced to share a brain with the person you love? In this week's episode, "Inescapable," FitzSimmons must fight each other's deepest, darkest demons in order to live. But will their relationship survive? A truckload of emotional baggage spoilers below.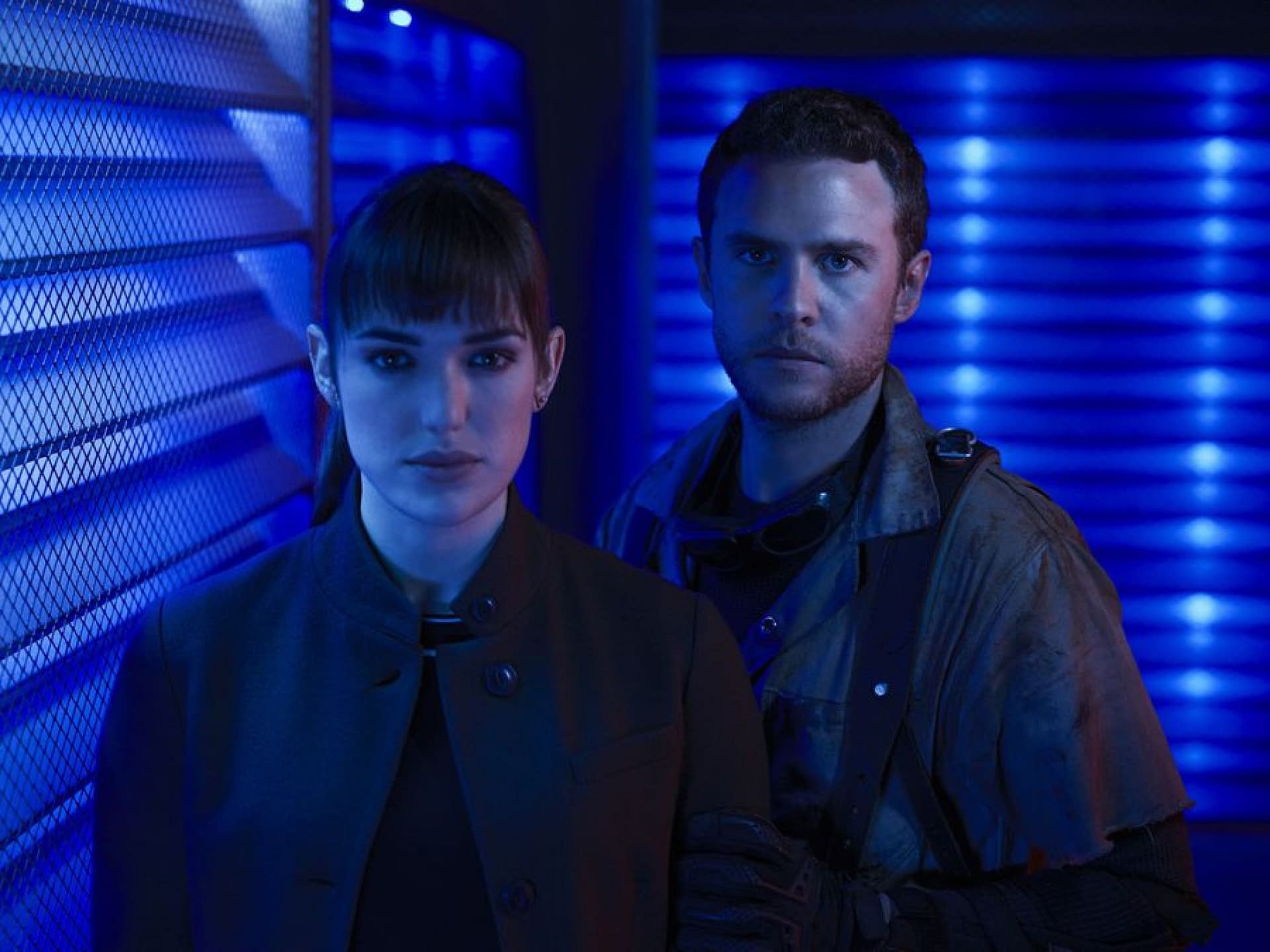 At the start of the episode Fitz and Simmons are finally in the same place at the same time. After a year of searching, they are together at last. But their reunion, like everything else in their relationship, is complicated. The Chronicoms have the couple in a mental prison workshop, inmates until they invent time travel. While Jemma is thrilled to be back with Fitz, the pain and guilt from the past year weight heavy on her mind. Unable to share her biggest pain with her staunchest supporter, their connection is limited, their conversation filled with warning signs and potholes.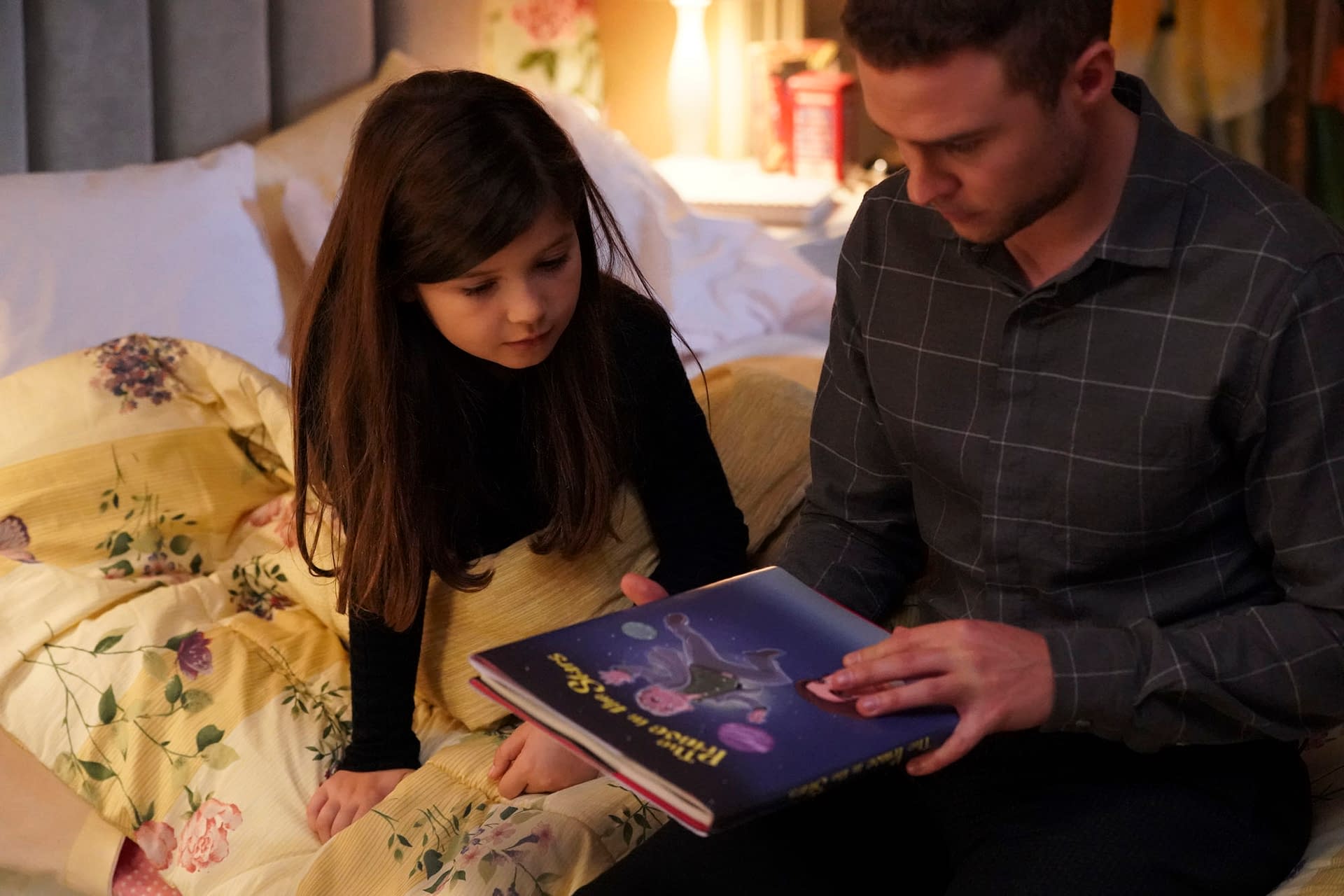 Unable to tell Fitz about everything he missed: the future, their wedding, Deke (Jeff Ward), Fitz's death, Coulson's (Clark Gregg) death, Jemma reverts back to her childhood. Seven-and-a-half year old Jemma (Ava Mireille) is curious, innocent, and stuffs all of her troubles into a music box. I love the entire sequence with young Jemma. It is so natural that her brain would want to revert back to a time before pain and loss, a time of innocence and optimism. Fitz's interactions with little Jemma are delightful to watch, showing us what Fitz will be like as a father. Though, I have to admit, invoking Aida (Mallory Jansen) to get grown-up Jemma back was a low blow. Just like everyone else, that which Jemma dreads thinking about ends up being the only thing she can think about. Poor Fitz find out the truth in the most tragic of ways. He actually has to experience the aftermath of his own death through Jemma's eyes. Fitz's death and Jemma's reactions were hearthbreaking to watch the first time. However, watching Fitz figure out what is going on, the implications, the things he missed, was so much harder. As a devout viewer, someone who has invested years of my life waiting and hoping for Fitz and Jemma to make it work, these scenes with FitzSimmons were emotionally devastating.
You would think that nothing could be worse than finding out you missed out on a large portion of your own life, lost your mentor, and died. But for FitzSimmons, things can always get worse. Just as they are dealing with the events of the past year, Fitz and Jemma's inner demons come out to play. For Jemma – who has been stuffing down every doubt and negative feeling for decades – her Id manifests as a The Ring-like monster. Conversely, Fitz's Ego manifests in a way everyone knows and fears, Hydra Agent Leopold.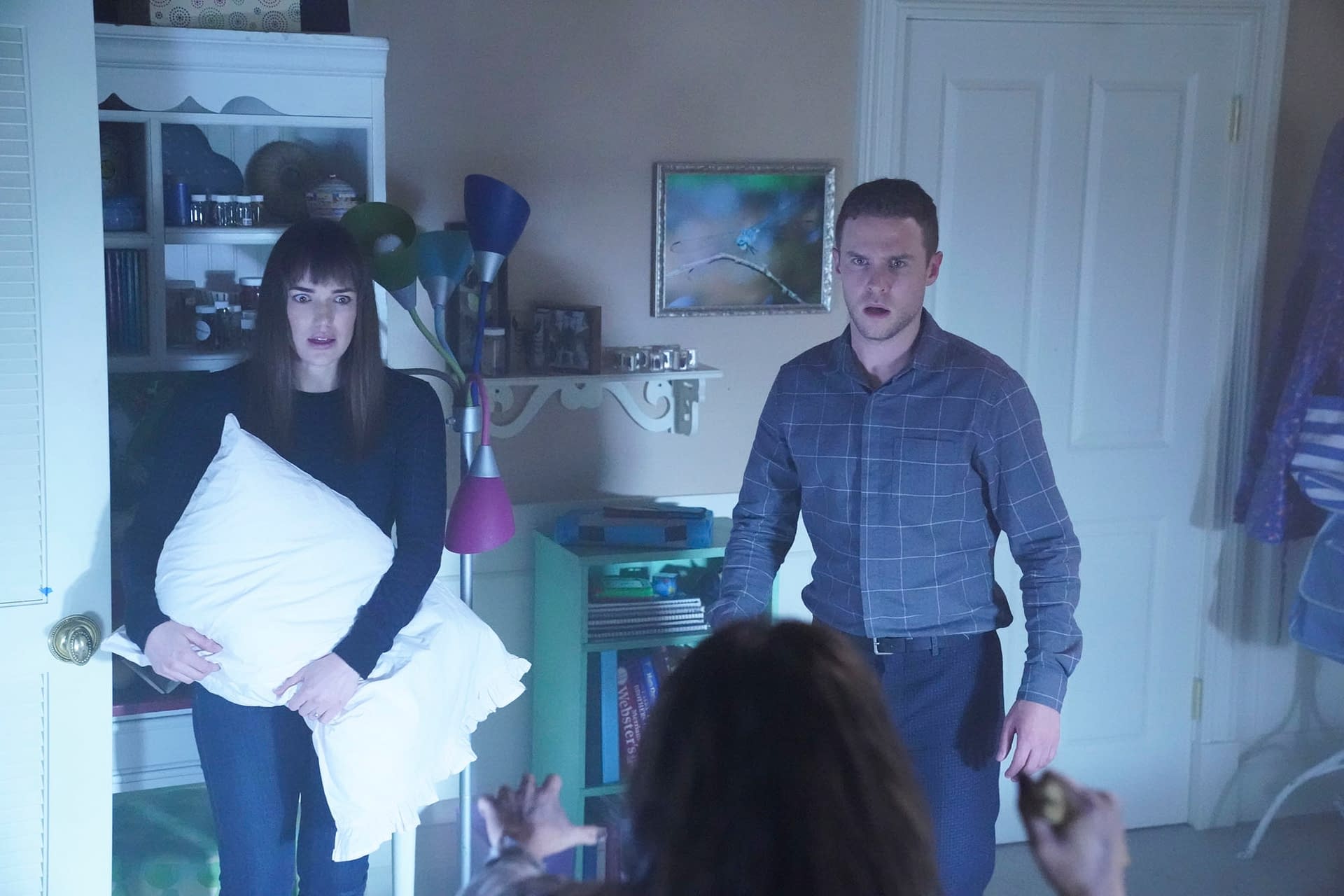 On one hand, I love the idea that FitzSimmons have to lay it all out on the table, the whole truth, the deep dark fears, in order to be together. However, the visual of them actually fighting the physical manifestations of their inner demons was a little heavy handed, even for a show not known for its subtlety. The purpose and intention were good, but the execution was fumbled. The fight sequences seemed out of tune with the rest of the episode. It was almost like writers said "we can't have a whole episode without any fight scenes, so add in some action sequences and Daisy (Chloe Bennet) quaking some people."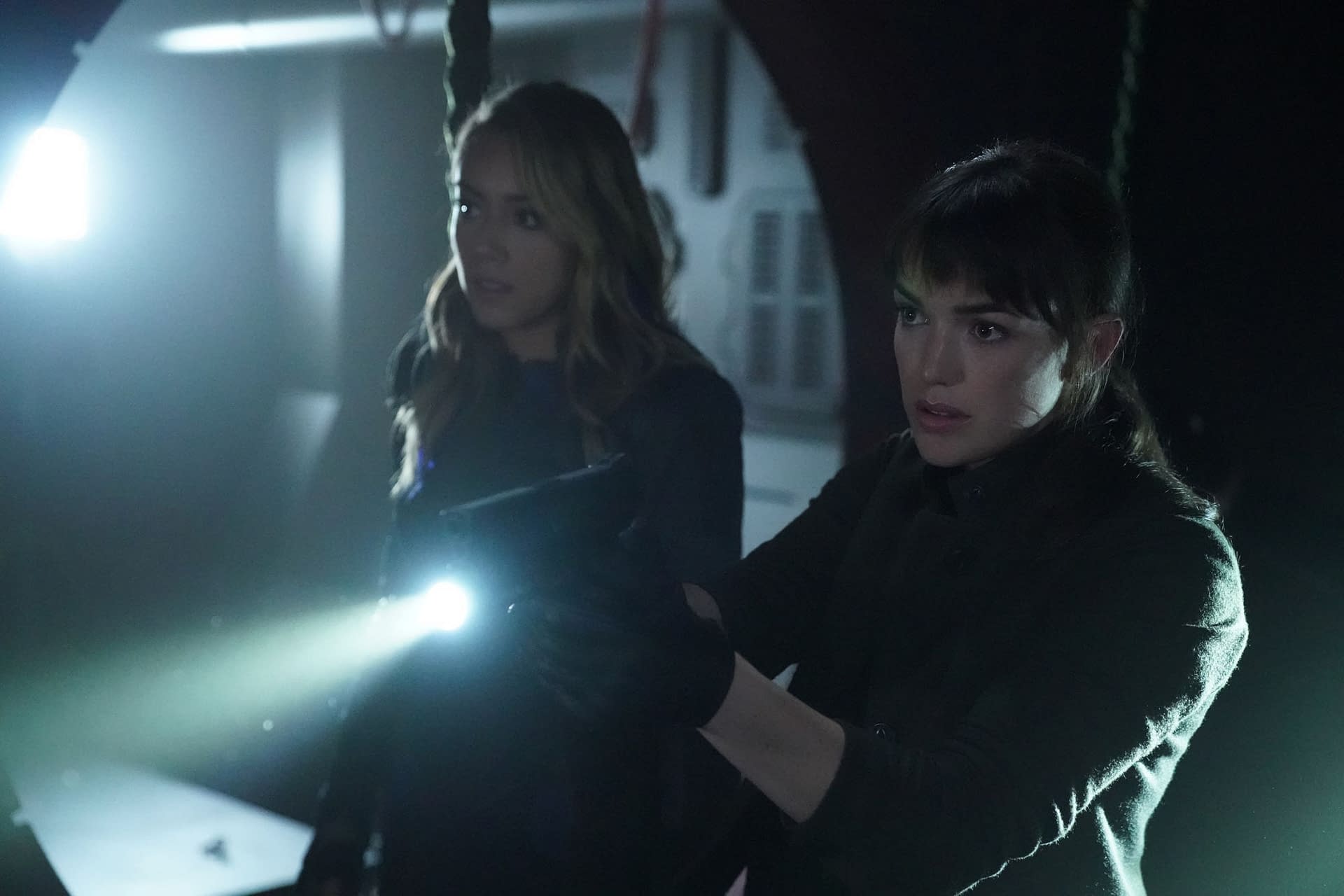 FitzSimmons, their reunion, and the manifestations of their Ego and Id, were obviously the headliners of the episode – but Enoch (Joel Stoffer) completely stole the ending. I have absolutely loved the path that Enoch has taken throughout his time on the show. The growth, development, and depth of the character has made him a joy to watch. Enoch's rebellion in "Inescapable" is the triumphant climax of his storyline, an emotional equivalent of Seven of Nine (Jeri Ryan) becoming her own woman. Joel Stoffer's performance is perfection, he never breaks character or forgets who and what he is supposed to be.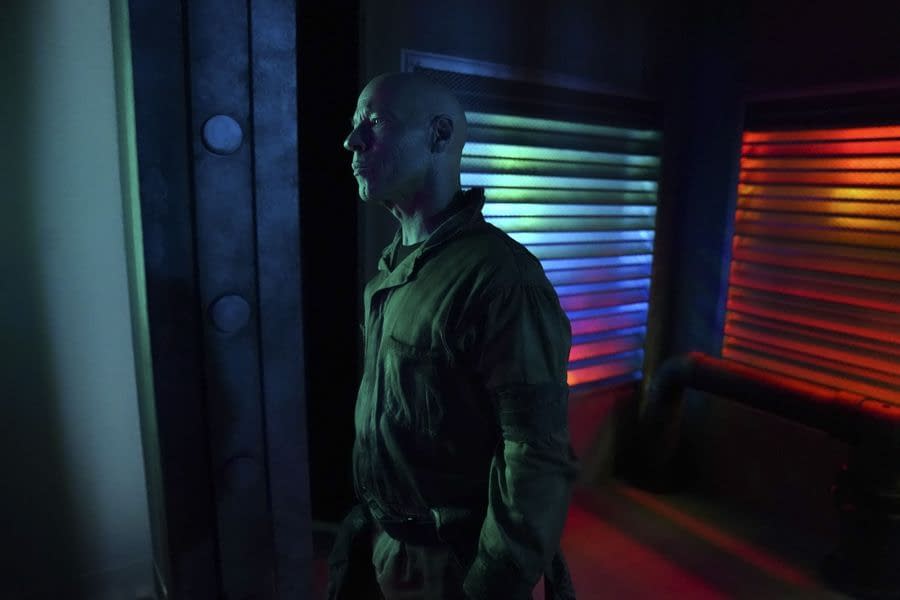 Despite feeling like the action sequence was a bit artificial, "Inescapable" is easily my favorite episode of Season 6 so far. FitzSimmons having to face all of their emotional baggage up front, with everything out in the open, was painful but necessary. If writers had given them a peaceful, loving reunion, the past would have remained as an elephant in the room. With "Inescapable" the writers and the characters are able to quickly reconcile the events of last season with the current realities of the show. The emotional roller coaster and existential angst that these two characters have been through is given its due, without a season's worth of stringing viewers along. After all, together, FitzSimmons are unstoppable.
What are the chances that writers will finally give FitzSimmons the happily ever after they deserve? We will just have to wait and see.
The next episode of ABC's Marvel's Agents of S.H.I.E.L.D. "Toldja" airs Friday June 28th at 8 p.m. EDT.