Marvel's Inhumans Season 1, Episode 6 Recap: The Gentleman's Name Is Gorgon
This article contains spoilers for the Marvel's Inhumans Season 1 episode 'The Gentleman's Name Is Gorgon'.
Marvel's Inhumans is getting close to the close of their first season. There are only two episodes left now, but lets take a look at what we've seen in episode six, The Gentleman's Name is Gorgon.
The episode starts with Black Bolt, Medusa, Gorgon, and Karnak back together again and ready to go look for Crystal — then they hear from Auran that she has Dr. Declan and Sammy. After spending all that time finding each other, the team splits with Karnak and Gorgon going to confront Auran and Mordis while the others look for Medusa's sister.
Gorgon gets to shine in this episode as it's his plan, not Karnak's, that gets them close enough to take on Auran. He fights Auran and beats her, in part because she now doubts her ability to keep healing. He and Karnak also take on Mordis… but the roof collapses and Gorgon is killed.
Meanwhile, Crystal and her human friend Dave have problems with his ex-girlfriend Audrey. They also go to the highest part of the island and Crystal sends out lightning to get the others' attention. Black Bolt sees the signal and they meet up.
When they go to get Lockjaw, we find that Audrey has called the cops. Black Bolt, Medusa, Crystal, and Lockjaw teleport to Karnak — leaving Dave and Louise to deal with the cops, which they do well. On the Moon, Maximus is going mad, worrying about betrayal, and thwarts the assassination attempt by Tibor and the resistance.
This was another episode with a bit more action and quick motion. There is an ongoing discussion between Black Bolt and Medusa with the king ready to kill his usurping brother, while his queen wants him dealt with — but not killed. There have been hints that maybe there was something romantic between Medusa and Maximus at some point, but up until now it had all been on Maximus's side. Interesting to see how this plays out.
As for Gorgon's death? It comes as a surprise. I've been expecting Triton to reappear at some point during the season because I really didn't think Marvel would kill of one of the Royal Family. But now that Gorgon is dead, and he seems really dead — maybe Triton is as well.
From the clip below, we can see that Black Bolt and the others bring Dr. Declan with them to the moon and offer Maximus a chance to go through the Terrigen Mist again. I wonder what he'll become?
---
---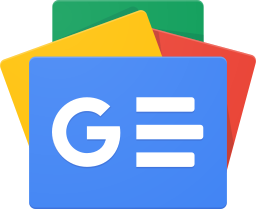 Stay up-to-date and support the site by following Bleeding Cool on Google News today!