Marvel's Luke Cage posted a new gif today to their Twitter account showing a subway train racing through the city along with the line, "Trouble is coming." If you stop the when a piece of paper flies by, you get to see the real message. It's a ticket for John McIver from Kingston to Harlem, one way. McIver is one of a handful of new villains being introduced to the series, and like Cottonmouth and Diamonback, McIver has a comic book counterpart with a snake themed codename… Bushmaster. Cast in the role of McIver is Mustafa Shakir (The Night Of).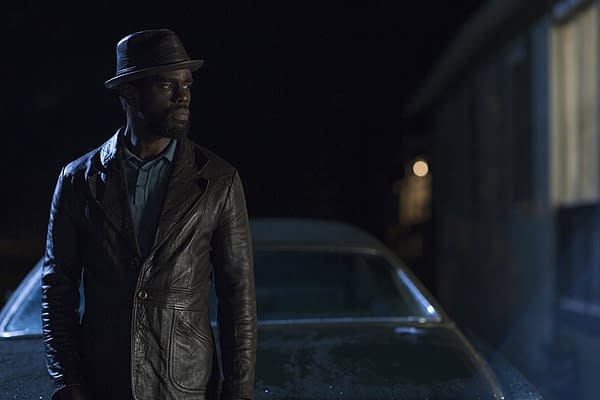 McIver first appeared as a villain for Danny Rand in the pages of Iron Fist #15 (1977) by Chris Claremont and John Byrne. The character grew up in the Caribbean and came to New York where he got involved in street crime, quickly moving up the rank and becoming a gang leader and associating with Maggia. He would cross paths with Iron Fist, got involved with Misty Knight and eventually tried to force Luke Cage into kidnapping her in exchange for evidence to clear his name… there was also the fact he was holding Claire Temple and Doctor Burstein hostage. McIver forced Burstein to do the same process on him that he had done to Luke. It didn't go well for McIver who ended up being turned into steel, becoming paralyzed and then dying.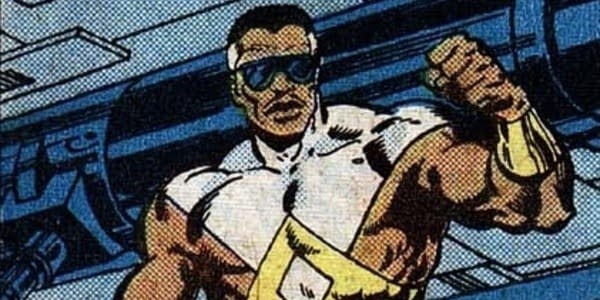 You have to love some of the older comics, this guy basically is a normal criminal who just happens to take a codename and then forces someone to experiment on them in hopes of getting powers. Has that really turned out well… ever? They can do most of the above story as the pieces are all there. Luke (Mike Colter), Misty (Simone Missick), and Claire (Rosario Dawson). They also had Dr. Burstein (Michael Kostroff), but I think they killed him. And Luke is a freeman now, so that angle is gone.
Marvel's Luke Cage season 2 starts June 22nd on Netflix.
Trouble is coming. pic.twitter.com/w305hrHtuA

— Luke Cage (@LukeCage) May 6, 2018
Enjoyed this article? Share it!