Posted in: HBO, Max, Movies, streaming, TV | Tagged: hbo max, max, opinion, preview, warner bros discovery
---
Max "Creators" Fix Needs Weeks? WBD Top Execs Clueless Through Launch?
Warner Bros. Discovery's Max "Creators" fix could reportedly take weeks & IT folks may have made the call without WBD executives aware of it.
---
Earlier this week, Warner Bros. Discovery (WBD) rolled out its new Max streaming service (a combo streamer made up of HBO Max & Discovery+) – and stepped into a pile of self-inflicted bad public relations at possibly the worst time. With the WGA/AMPTP writers' strike nearing the one-month mark, WBD CEO David Zaslav's company didn't do him any favors with the striking or could-be-striking-soon creative community when we learned that films & television/streaming series listings had removed titles such as "director," "writer," and others from filmmakers – lumping them under the vague, passionless title of "creators." That resulted in some major pushback in the press, from writers & directors, from the Directors Guild of America & WGA West (who released statements condemning the move), and more. Not long after, WBD released a statement apologizing for the move, calling it a "mistake" and stating that the credits "were altered due to an oversight in the technical transition from HBO Max to Max." A happy ending… right? Well, not so fast – literally.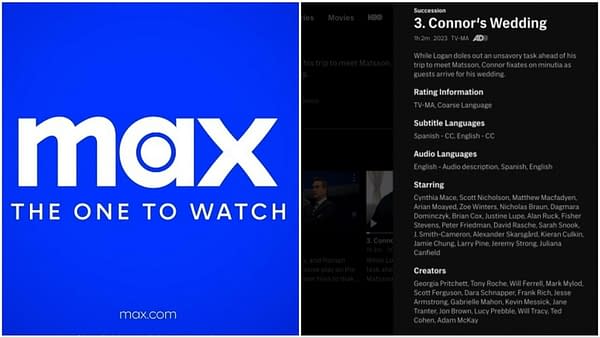 In a report that went live earlier tonight, Deadline Hollywood is reporting that fixing the credits will not be a quick process, with one studio insider source telling FH, "This could take weeks with all the data that needs to be transferred, checked, finalized. It is not as simple as pressing a button." So how did it happen? According to DH's report, the decision to lump everyone under the "Creators" label was a decision made by WBD's IT department. Considering the diversity of content that the streamer has (comedies, dramas, animation, reality shows, etc.), the decision was made that it would be easier to go with a one-size-fits-all umbrella title that could fit every genre's listing. The problem? Assuming it's the truth and that some poor souls in IT aren't about to get thrown under the bus, the decision was made without WBD's higher-ups being given a heads-up that it was being put into play. To quote the DH report: "The internal consequence of that was most top-level WBD executives didn't even know about the fumble until the slightly shaky launch of Max was live and the criticisms were pouring in online."
DGA/WGA on "Creators" Controversy; Warner Bros. Discovery Responds
WGA West president Meredith Stiehm had this to say earlier this week about the "Creators" controversy: "Warner Bros has lumped writers, directors, and producers into an invented, diminishing category they call 'Creators.' This is a credits violation, for starters. But worse, it is disrespectful and insulting to the artists that make the films and TV shows that make their corporation billions. This attempt to diminish writers' contributions and importance echoes the message we heard in our negotiations with AMPTP — that writers are marginal, inessential, and should simply accept being paid less and less while our employers' profits go higher and higher. This tone-deaf disregard for writers' importance is what brought us to where we are today — Day 22 of our strike."
DGA president Lesli Linka Glatter added, "For almost 90 years, the Directors Guild has fought fiercely to protect the credit and recognition deserved by directors for the work they create. Warner Bros. Discovery's unilateral move, without notice or consultation, to collapse directors, writers, producers, and others into a generic category of 'creators' in their new Max rollout while we are in negotiations with them is a grave insult to our members and our union."
In response, a representative from WBD released the following: "We agree that the talent behind the content on Max deserve their work to be properly recognized. We will correct the credits, which were altered due to an oversight in the technical transition from HBO Max to Max, and we apologize for this mistake."
---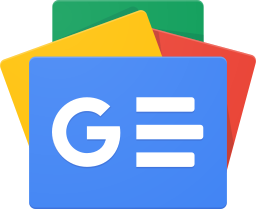 Stay up-to-date and support the site by following Bleeding Cool on Google News today!