Posted in: ABC, Preview, Trailer, TV | Tagged: ABC, Alex, bleeding cool, cable, cam, Claire, dylan, episode 7, Gloria, Hailey, Jay, joe, lilly, lily, luke, Manny, mitch, modern family, phil, preview, season 11, sitcom, streaming, teaser, television, trailer, Tree's A Crowd, tv
---
"Modern Family" Season 11 "Tree's A Crowd": Is The Dunphy Family Tree About to Get More Branches? [PREVIEW]
With ABC's long-running hit comedy series Modern Family set to shuffle off the network's programming coil after eleven seasons, Bleeding Cool's Alejandra Bodden is offering viewers an episode-per-episode critical look at the final season (with her recent review of "The Last Thanksgiving" here). Because let's face it: after over a decade on the air, everyone's just a little bit curious to see if the writers "land this plane" Breaking Bad-style… or do they pull a Dexter or How I Met Your Mother high dive into an empty pool?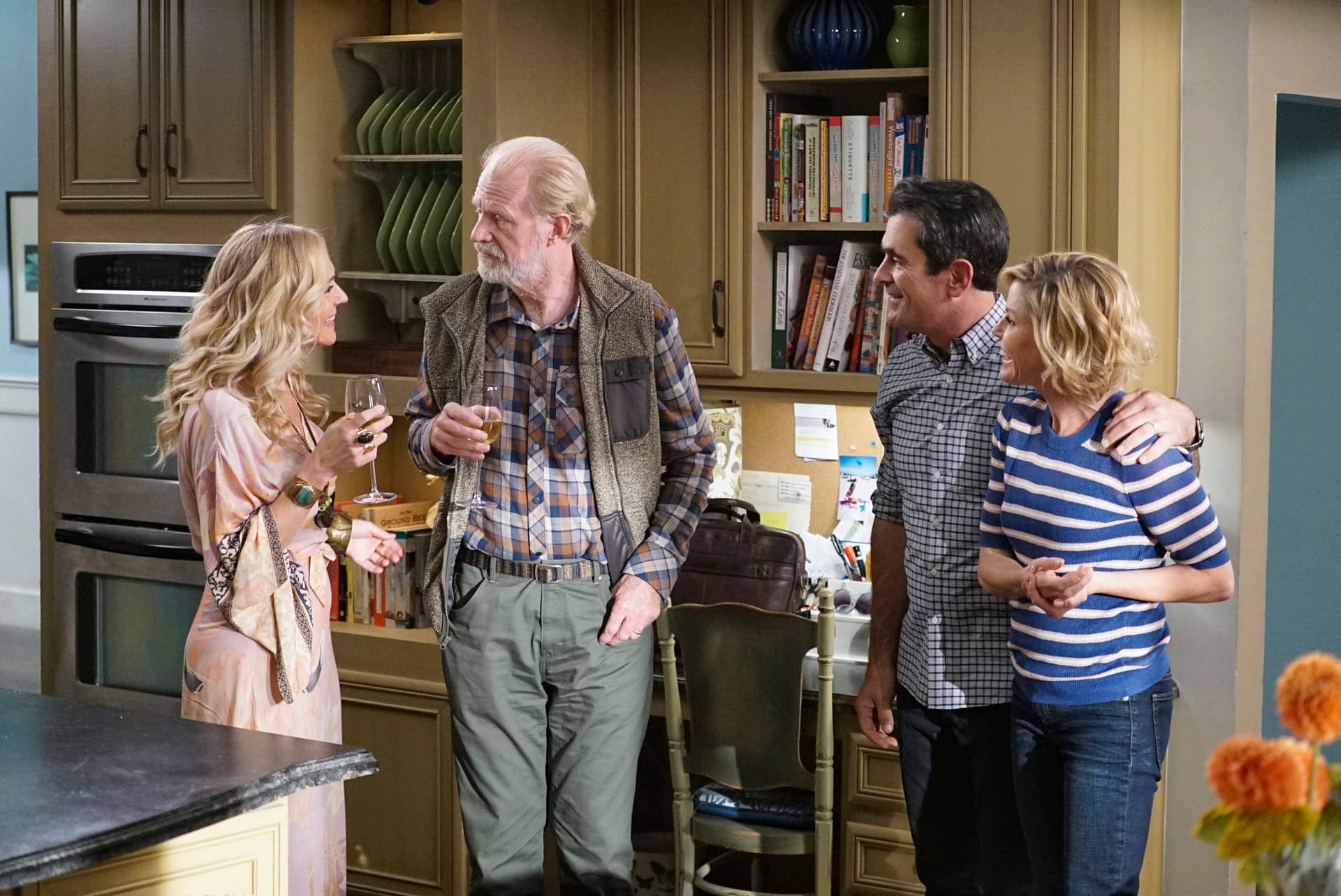 But there's still a ton of family madness to get through until then – including this week's episode "Tree's A Crowd". From the looks of things below, it looks like Claire's (Julie Bowen, who also directed) stepdad Jerry (Ed Begley, Jr.) and Dylan's (Reid Ewing) mother (Rachel Bay Jones) may have found a way to possibly complicate the series' family tree even further:
https://www.instagram.com/p/B5dPoalgDv-/?utm_source=ig_web_copy_link
"Modern Family" season 11, episode 7 "Tree's A Crowd": The Dunphy house is bursting at the seams when Dylan's hippie mom moves in and Claire's lonely stepdad, Jerry, wants to pay them a visit. Meanwhile, Jay and Gloria attempt to help Manny get over his big breakup with Sherry. Directed by Julie Bowen and written by Ryan Walls.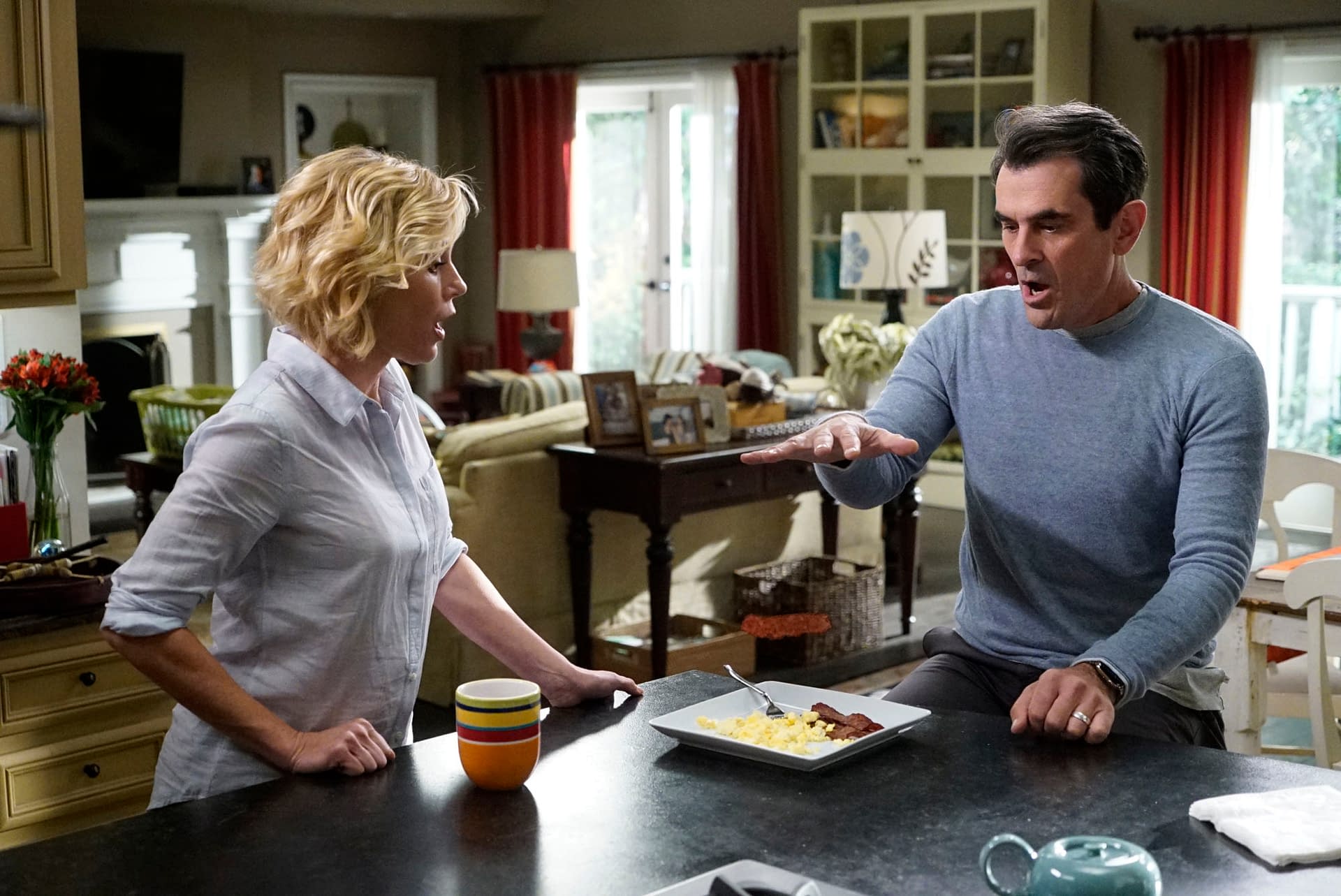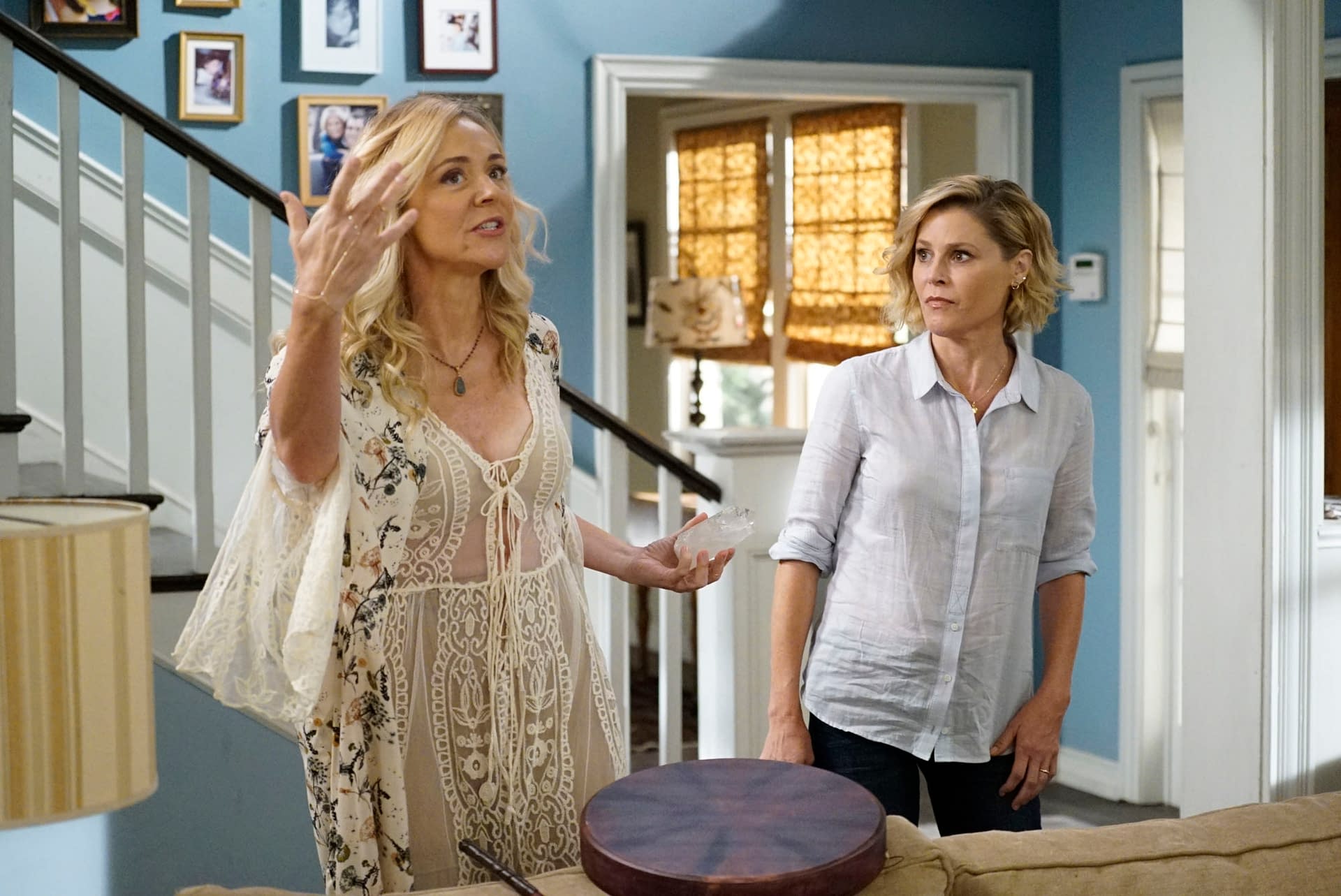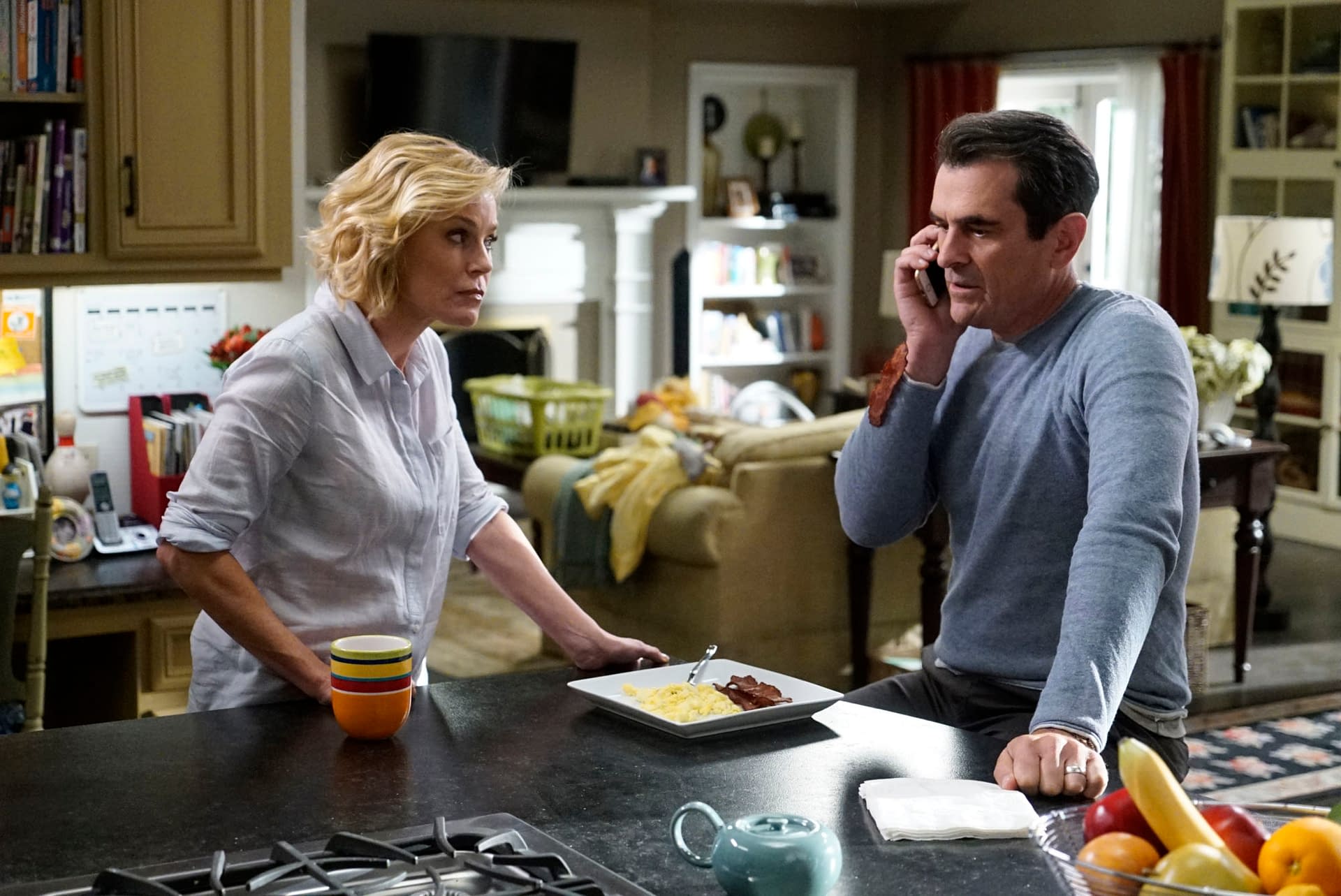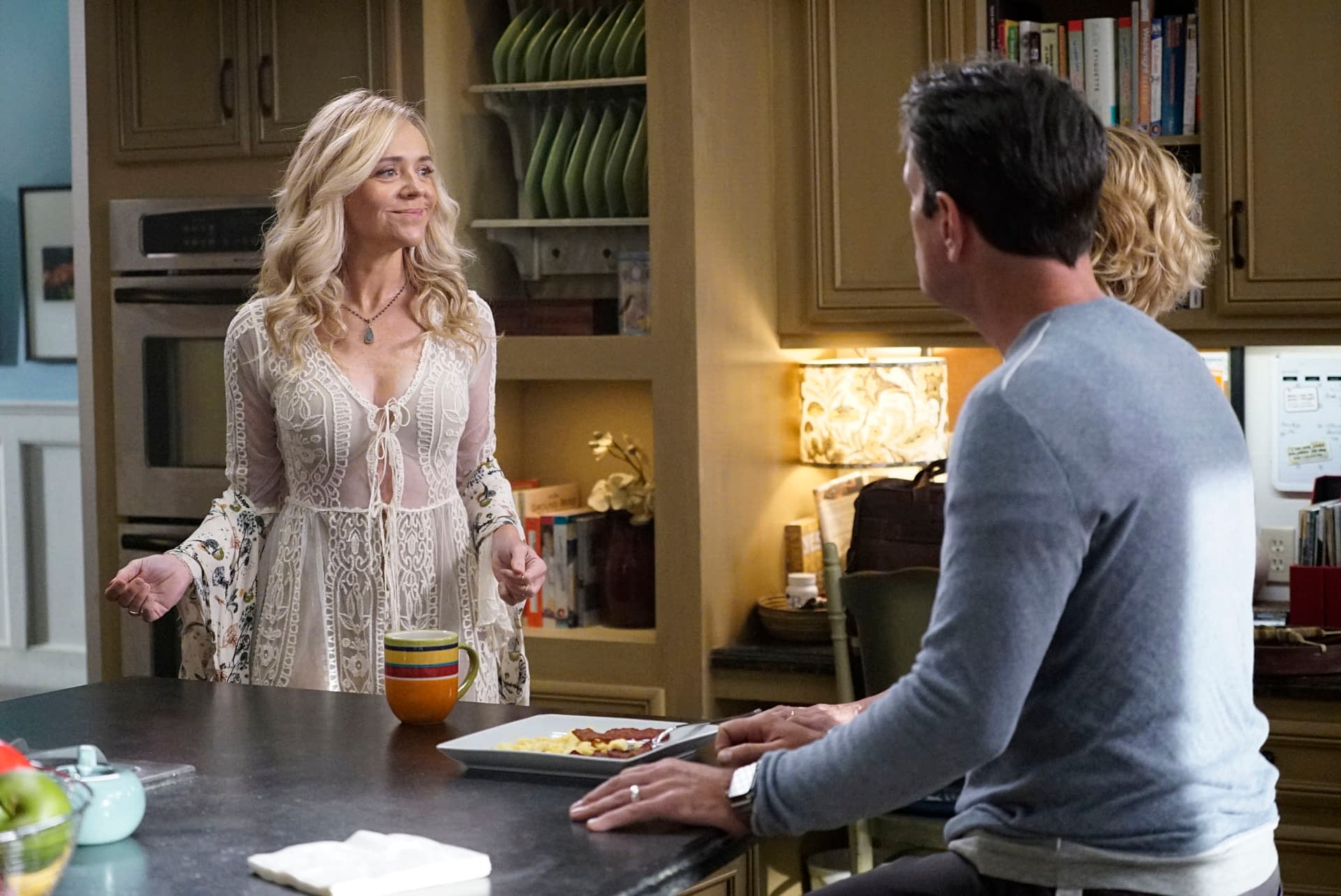 The Pritchett-Dunphy-Tucker clan is a wonderfully large and blended family with Jay Pritchett sitting at the head. By his side is his vivacious, younger second wife, Gloria, and together they are navigating life with their youngest son, Joe, and Gloria's son, Manny, who has headed off to college to explore the world on his own terms.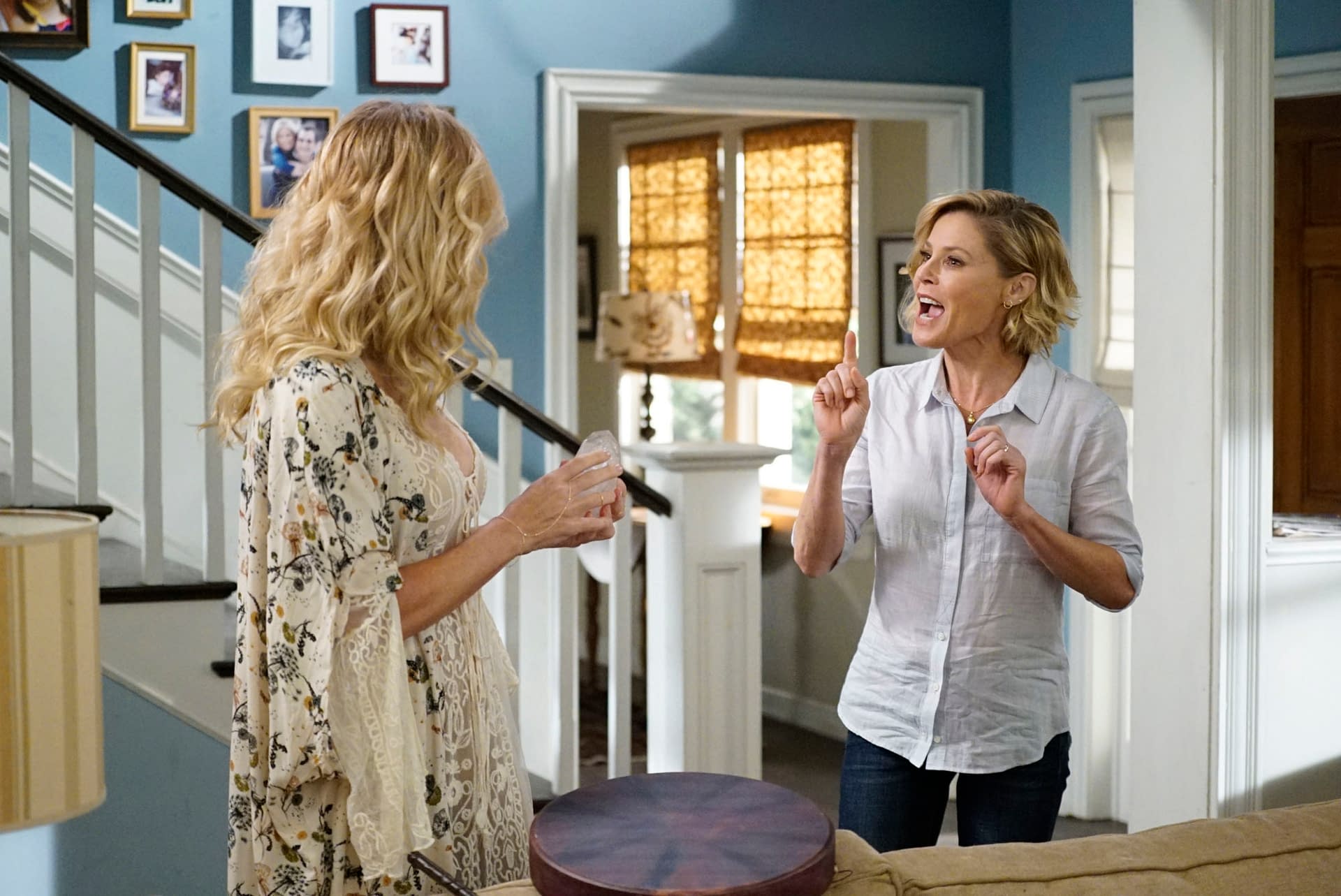 Meanwhile, Jay's grown daughter, Claire, and her husband, Phil, have officially lost their status as empty-nesters when their eldest daughter, Haley, starts her own family and moves back home with her new husband, Dylan, and a set of twins. The Dunphy's youngest, Luke, is now looking to his next move; and middle daughter, Alex, is learning how to balance life outside of academia.

Then there's Claire's brother and Jay's grown son, Mitchell, and his husband, Cameron, who are still working to understand their gifted teenage daughter, Lily, and juggle busy careers.

These three families are unique unto themselves, and together they give us an honest, and often hilarious, look into the sometimes warm, sometimes twisted, embrace of the modern family.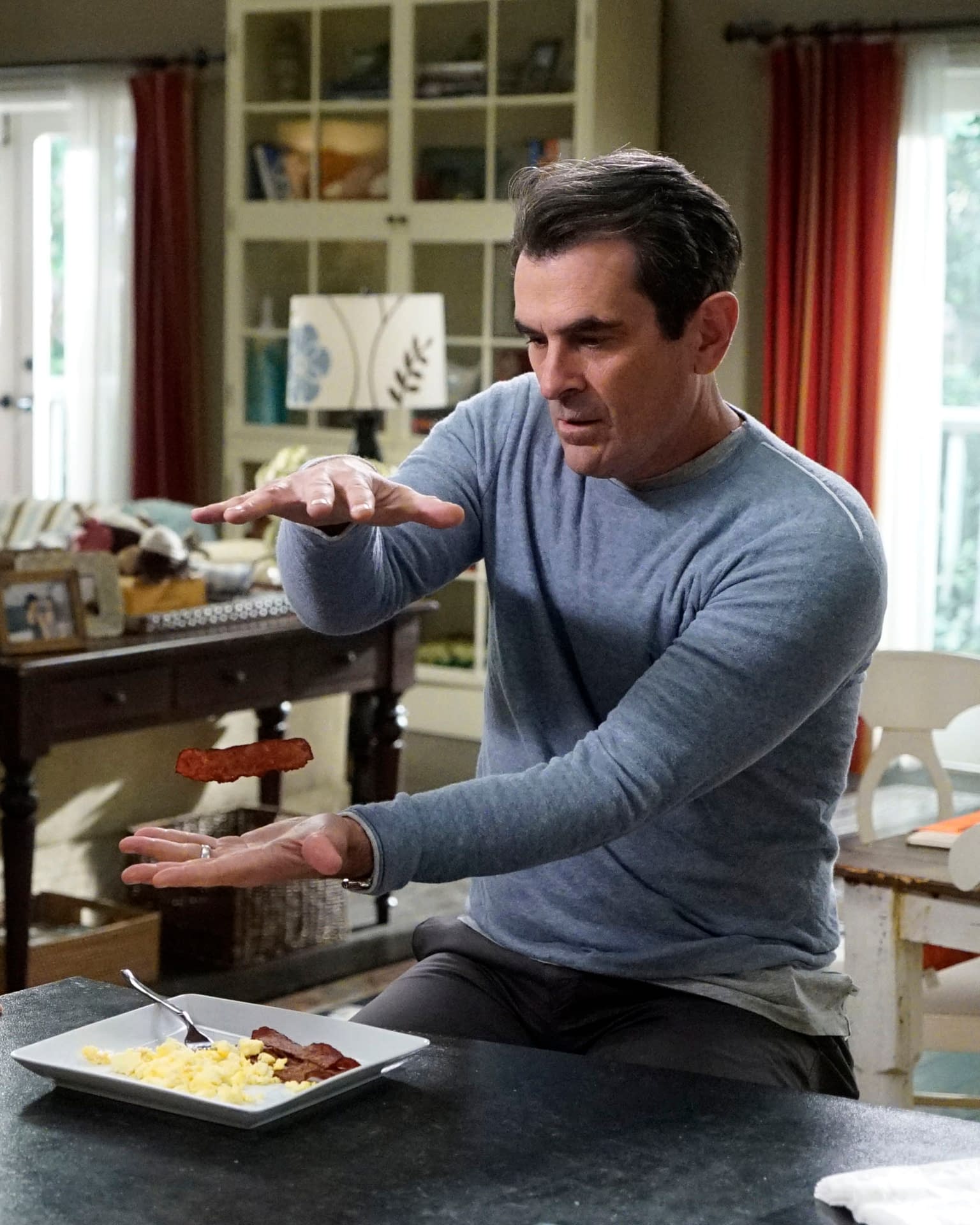 Modern Family stars Ed O'Neill as Jay Pritchett, Julie Bowen as Claire Dunphy, Ty Burrell as Phil Dunphy, Sofia Vergara as Gloria Pritchett, Jesse Tyler Ferguson as Mitchell Pritchett, Eric Stonestreet as Cameron Tucker, Sarah Hyland as Haley Dunphy, Nolan Gould as Luke Dunphy, Ariel Winter as Alex Dunphy, Rico Rodriguez as Manny Delgado, Aubrey Anderson-Emmons as Lily Tucker-Pritchett, Jeremy Maguire as Joe Pritchett, and Reid Ewing as Dylan Marshall.
---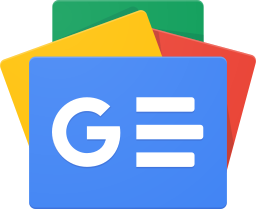 Stay up-to-date and support the site by following Bleeding Cool on Google News today!