Modern Love: Anne Hathaway, Tina Fey Headline All-Star Cast for Amazon Studios Comedy Anthology
Amazon Studios may have found a way to single-handidly ("single-streamidly"???) employ every working actor in show business today with new project Modern Love. Based on the popular The New York Times column about love and human connection, the eight-episode half-hour romantic comedy anthology explores the many facets of love – including sexual, romantic, familial, platonic, and self-love. Modern Love hails from series writer, director, and producer John Carney (Once, Begin Again, Sing Street), Storied Media Group, and The New York Times.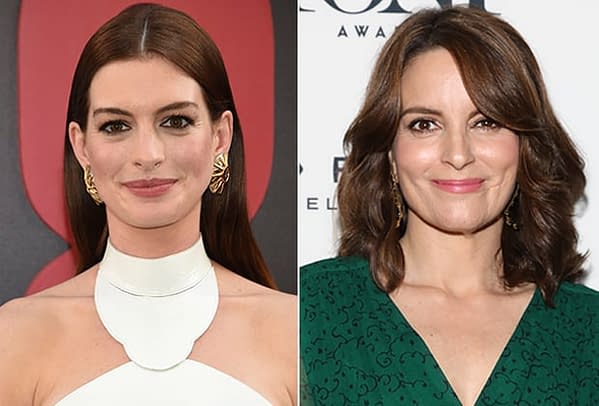 "It's like I woke up in the actor candy store. We've managed to assemble a dream cast of my favorite actors. It's a testament to the reach of the original column and of how, now more than ever, love is the only certainty."

– John Carney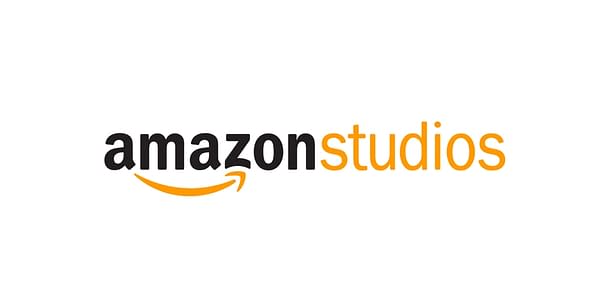 Now here's the NYC-Manhattan phone book sized cast list: Anne Hathaway (Ocean's Eight), Tina Fey (30 Rock), John Slattery (Mad Men), Dev Patel (Lion), Catherine Keener (Get Out), Andy Garcia (Ocean's Eleven), Cristin Milioti (Black Mirror), Brandon Victor Dixon (Power), Olivia Cooke (Ready Player One), Andrew Scott (Sherlock), Julia Garner (Ozark), Shea Whigham (Homecoming), Gary Carr (The Deuce, Downton Abbey), Sofia Boutella (Kingsman: The Secret Service), and John Gallagher, Jr. (The Newsroom) are all set to appear in the upcoming Amazon series.
Behind the camera, Shameless' Emmy Rossum, Sharon Horgan (Catastrophe, Divorce) and Tom Hall (Sensation) will also direct episodes of the anthology series: Horgan will write and direct the Fey-Slattery led episode, which she also penned; Hall will also write and direct and episode, with Rossum directing an episode penned by the late Audrey Wells (Under the Tuscan Sun, The Hate U Give).
Todd Hoffman will executive produce alongside Carney, with Trish Hofmann serving as producer. The New York Times' Sam Dolnick and Choire Sicha will also serve as executive producers on the series; with Modern Love column editor Daniel Jones serving as consulting producer.