"Monty Python" 50 Years of Contemporary Relevance [OPINION]
If any troupe has stood the test of time, it's British comedy team Monty Python. The stories and sketches Graham Chapman, John Cleese, Eric Idle, Terry Jones, Michael Palin, and Terry Gilliam have heavily influenced generaations.
Every 10 years, Monty Python reunites to tell and retell their stories about pitching the idea to the BBC, creative process of the television series, and shooting the films. The last time the six were together was their 20th anniversary special, Parrot Sketch Not Included hosted by Steve Martin (Chapman passed away in 1989 from cancer).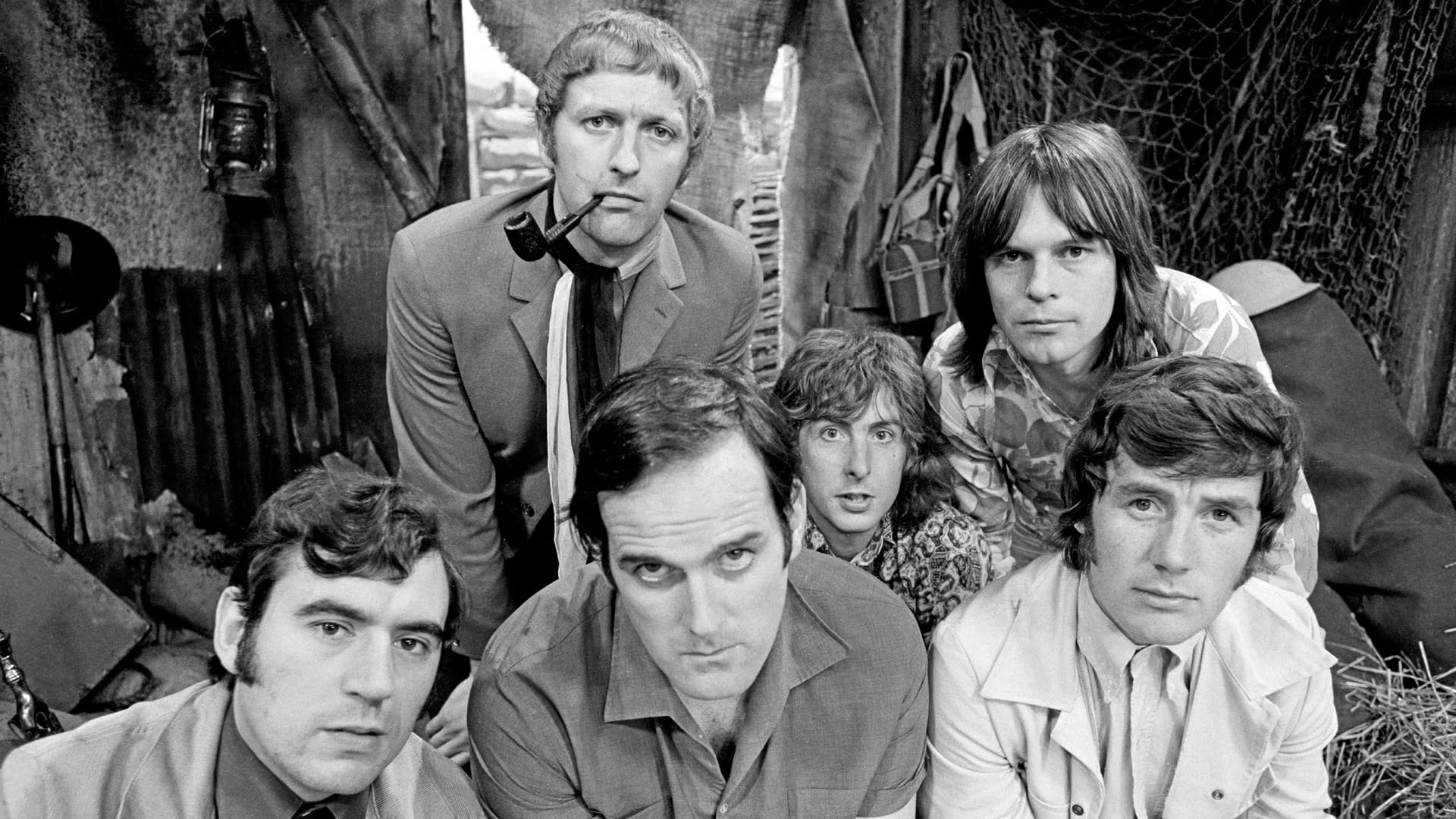 Rock Star Comedy Troupe
Their reunion specials often include a compilation of their most popular sketches and interviews with the surviving Pythons. They did a few original bits for the specials before their reunion tour in 2013, Monty Python Live (Mostly): One Down Five to Go. The live shows followed the series' traditional format of transitioning between sketches. The tour added a few alterations adding references to Chapman. Either another actor (like Eddie Izzard) or the Pythons themselves acted out Chapman's parts. Carol Cleveland, who worked with the group since their TV days and doesn't get enough credit, joined with her status as an honorary Python.
What made each show special was the audience participation in reciting the lines verbatim with the actors. Pushing 80 and they're still "rock stars" to their fans. Could we say the same for other groups if/when they reach that age? No disrespect to other groups like the The Kids in the Hall or SCTV.
Lasting Material
How did the Pythons endure all these years? Their typically timeless sketches include twisting popular story tropes like "Working Class Playwright" to absurd slapstick like "Self Defense Against Fruit." "Working Class Playwright" is about a coal miner (Idle) coming home to see his family. His father, a playwright (Chapman) is sickened at the sight of him for not following in his footsteps. The playwright proceeds to scold his son about what a hard day's work looks like.
"Self Defense Against Fruit" is about an instructor (Cleese), who teaches techniques how to disarm someone armed with a fruit of his/her choice, like bananas. Another idea Python likes to play with are mixing things that never went together. "Philosopher Soccer/Football" is one such example. Two teams of philosophers start the game and mostly stand around contemplating. That is until Archimedes comes to a realization and finally scores a goal.
Extra Element to the Brand
The songs have a pop and musical flair to them and compliments their counter-culture nature like "Every Sperm is Sacred," "Lumberjack Song" or "Always Look on the Bright Side of Life." It's not surprising how the traveling stage show like Spamalot, a more musical variant of their feature Monty Python and the Holy Grail, became such a huge success.
Inspirations
Of their greatest admirers are some of the longest running TV series in The Simpsons and South Park. There's either a direct reference to one of their sketches or a Pythonesque bit. In the South Park tribute, Cartman brought back his dead friend Kenny to Kyle's shop in the spirit of the "Dead Parrot" sketch. While the humor of Python endured, who's to say The Simpsons and South Park reflects the same way in the future. Many of their current stories rely on contemporary culture.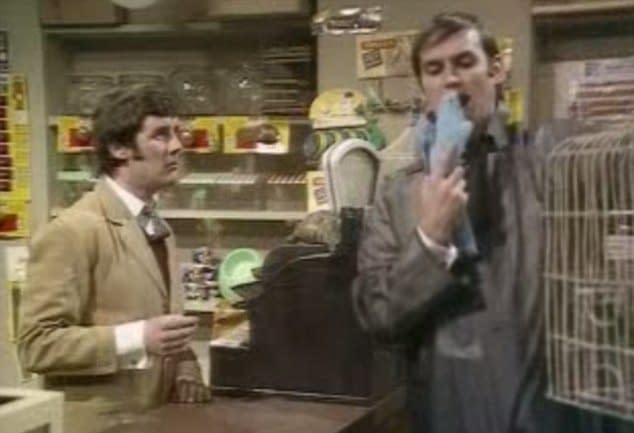 The transitioning between sketches with Gilliam's stop-motion animation were revolutionary. Splicing famous artwork and photographs and putting them in the most random scenarios complemented the zany nature of the show.
Fond Memories of Absurdity
Growing up watching Monty Python opened a world of possibilities to what humor can be. Nothing is too sacred for them. "Hells Grannies" stands out like "Working Class Playwright," with opposites in play. We typically see old women mugged and harassed by youth gangs as in most media. In the sketch, a group of old women (in this case, the Pythons) use their handbags to assault young men. "Bicycle Repair Man" was also memorable in that in a world of civilians dressed as Superman, only one comes to the rescue as "their" hero to make sure their bikes are functional again.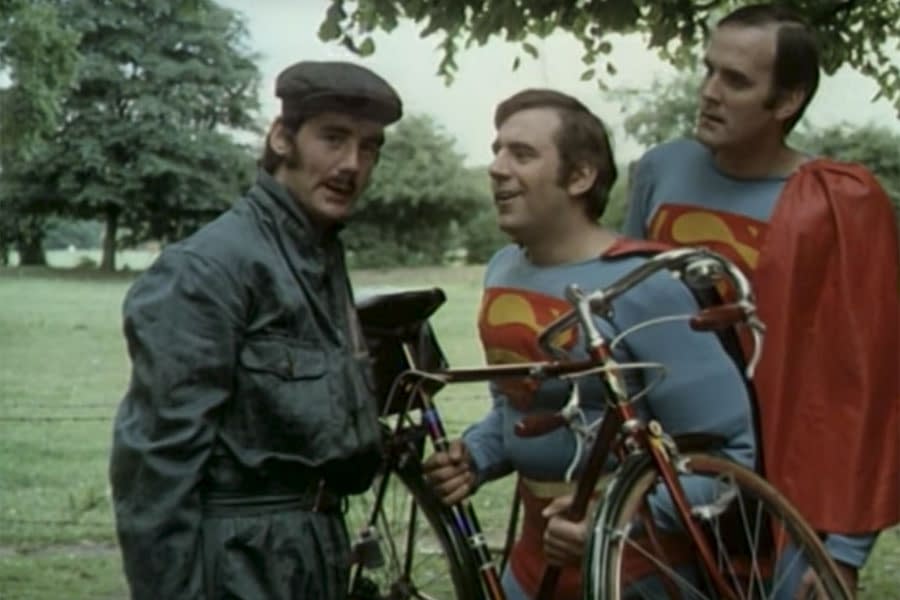 Before Mel Brooks' musical segment in History of the World Part I, Monty Python cast a new light on "The Spanish Inquisition." The trio of Palin, Jones, and Gilliam as Cardinals Ximénez, Biggles, and Fang terrorizing contemporary Brits. They invade other sketches when someone says, "I didn't expect the Spanish Inquisition." They proceed with unspeakable torture to their victims like: the comfy chair, soft cushions, and a kitchen rack (as opposed to the medieval rack).
Python Predicted Social Media Comment Sections
Something as silly as "Argument Clinic" is relevant today. The sketch beings with Palin and Cleese banter between what constitutes an argument and contradiction. Clearly the exchange is reminiscent with the predominant lack of intellectual discourse on social media.
Whether if it's corporate culture, historical events, reverse roleplay, or cartoonish sequences, Monty Python covered it all. Here's hoping Hollywood never gets their filthy paws on doing a biopic on them. They can never be imitated or re-created. It's beyond blasphemy.