Posted in: Review, Trailer, TV, USA Network | Tagged: academy awards, action, bleeding cool, bohemian rhapsody, cable, computers, E Corp, f society, hacks, mr robot, oscars, rami malek, recap, Review, season 3, season 4, streaming, tech, television, thriller, tv, viruses
---
'Mr. Robot' Season 4: Before Rami Malek's Return, Our Thoughts on Season 3 [REVIEW]
With the official Twitter page for USA Network's Mr. Robot being more and more active and cryptic, hopefully a release date for the final season of Mr. Robot is on the horizon – especially now that the show has Academy Award-winning actor Rami Malek in the lead.
Until then, we've got a recap of season 3 to help get you through the wait…
So where did we leave all of our hacker heroes and their friends at the end of last season – and where are they headed now? Read on to find out! Beware though – spoilers are ahead.
Season 2 left off on a pretty big cliffhanger with Elliot (Rami Malek) bleeding out from very real Tyrell (Martin Wallström) shooting him in the gut. From there, we wake up with Eliot a week later, in his apartment, being looked after by Angela (Portia Doubleday). He still thinks that he's called off the Dark Army's big mysterious plans for "stage 2", but realizes quickly that it's still on and in order to really stop it, he'll need ongoing access to E Corp's computer network.
Enter Angela (who still works at E Corp. Who's side is she on anyway?) – she gets Elliot a job in IT at his request. She figures it's the best way to keep an eye on him during the day – oh yeah, Angela is in the pocket of Whiterose (B D Wong) and totally spying on and manipulating Elliot for the Dark Army.
Darlene (Carly Chaikin) is now working as an informant for the FBI, under the supervision of Dom (Grace Gummer) and her partner, whose name I cannot remember – oh well, he's dead soon anyway. Spoiler: the partner is working for the Dark Army, same as Dom's supervisor. How will she ever catch the bad guys if they're everywhere?
Dom does some sleuthing and tracks the Dark Army back to a restaurant called the Red Wheelbarrow, which is indeed a front and SURPRISE! Tyrell is locked in the basement.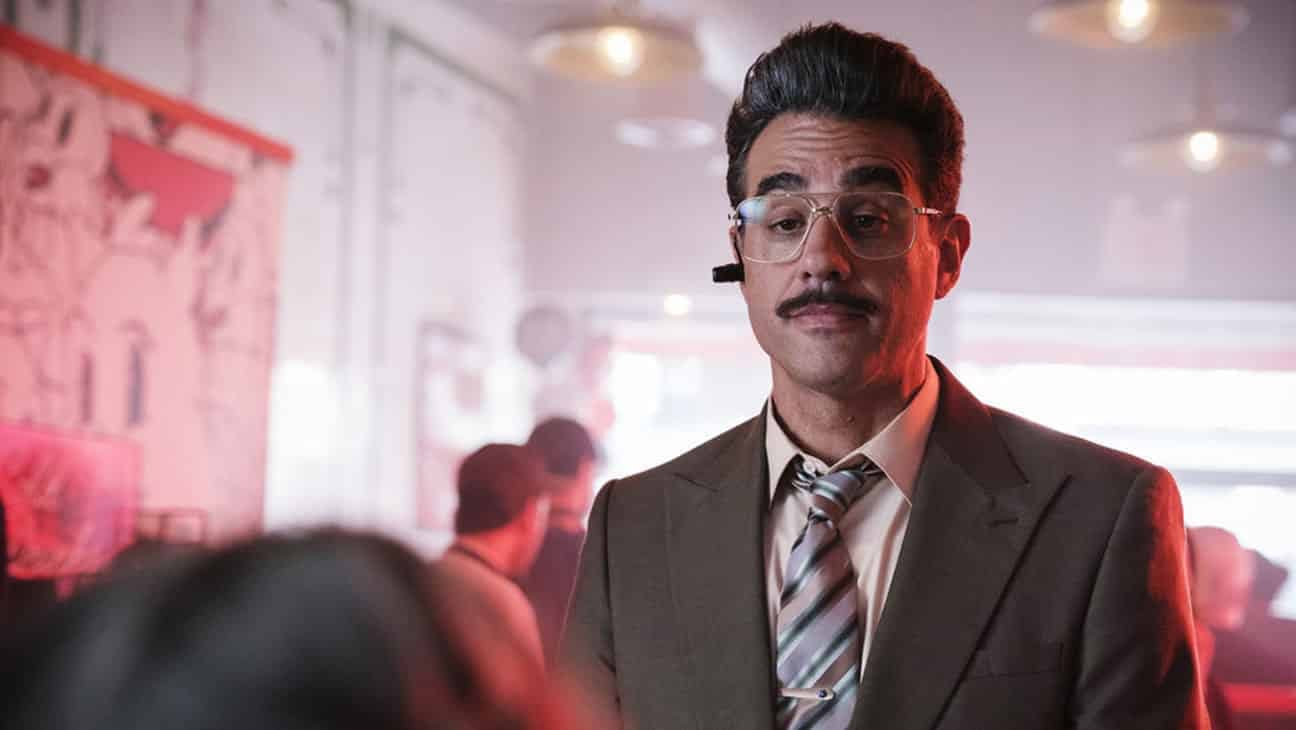 Unfortunately, Dom never catches Tyrell, who is being held prisoner by the Dark Army, more particularly, an associate named Irving (Bobby Cannavale), who looks like he should be a retired highway patrolman or high school algebra teacher instead of part of a criminal organization, but whatever floats his boat.
Angela gets Elliot fired from E Corp after realizing that he was only working there to try and stop stage 2, so he's not in the building when protesters storm the building in order to create a distraction so the Dark Army can get important super secure data off of their computer system. No worries! Angela is here to save the day…and her own ass, since it was her bright idea to go rogue and get Elliot fired.
In the midst of the chaos, Tyrell is set loose on the street and picked up by Dom and the FBI. While in custody, he's told his wife is dead (oh yeah, Dark Army shot her and stole their son) and is reminded to go with the plan. He claims he was abducted and held prisoner by fsociety, which consisted of Trenton (Sunita Mani) and Mobley (Azhar Khan).
Remember the two best characters on the show? They're dead now. Dark Army surprised "Fredrick" and "Tanya" (aka Trenton and Mobley) at work and kidnapped them and framed them for all of the five/nine hack. Bonus, they got to tie it to Iran, so now everybody is focused on them and not China, where the Dark Army is based.
This season we get a lot of Elliot and Mr. Robot (Christian Slater) fighting amongst themselves – in order to stop stage 2, they'll have to learn to trust each other and work together, which isn't as "My Little Pony" as it sounds, there's a lot of violence involved.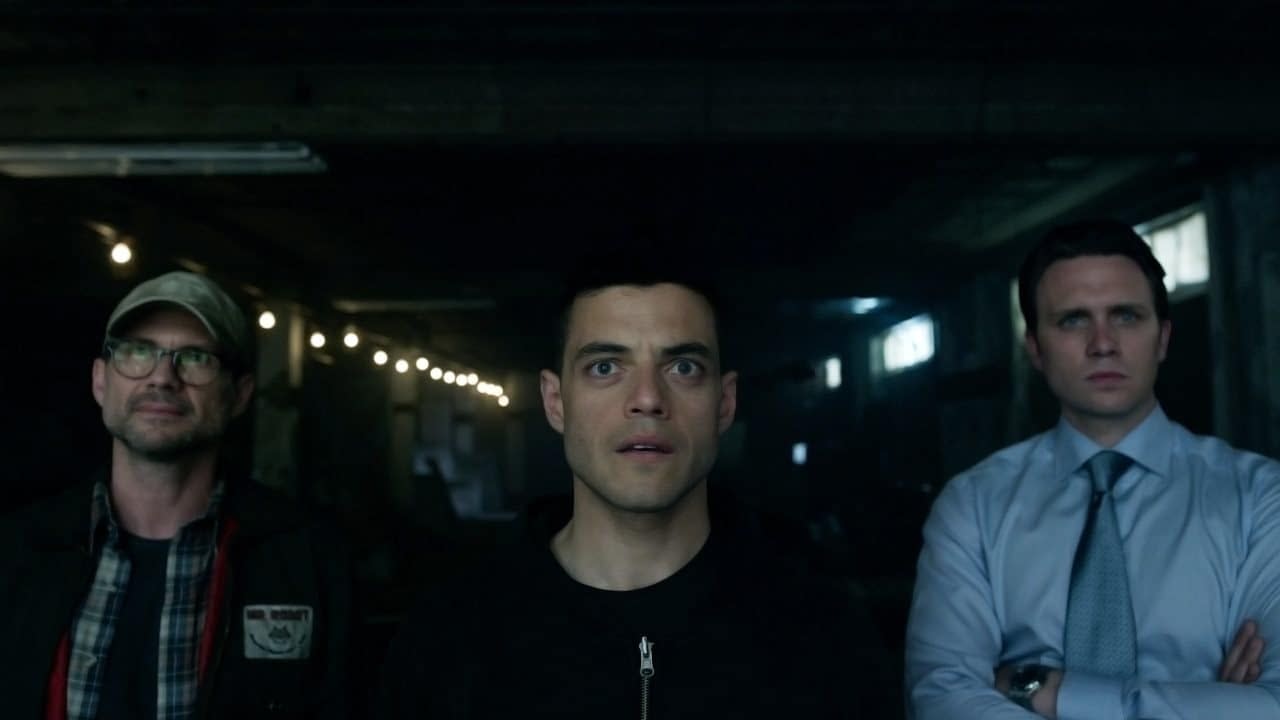 After getting fired and realizing that Whiterose has no regard for innocent lives, Elliot and Mr. Robot have to work together to evacuate and destroy all records in the backup facility before the Dark Army has a chance to destroy it there way (aka stage 2).
Elliot and his imaginary fiend succeed…only to find out that the Dark Army has gone ahead with stage 2 and blown up 71 buildings – every single one that Elliot rerouted the paper records to in attempts to outsmart the Dark Army. Thousands dead, and Elliot places the blame squarely on himself.
Feeling like he can't take the guilt of everything anymore, Elliot gets everything in order and prepares to take one last trip down to the pier. Except Trenton's little brother Mohammed follows him and basically forces him to spend time taking care of him instead of wallowing in his choices until fatally overdosing. Honestly, a more productive and heartwarming use of a day, especially for Elliot, who at the end of the day realizes that it's not over yet and he can still try to fight this.
In a perfect moment of timing, Trenton had set up an email to go out to Elliot in the event that something happened to her: it includes information about a backdoor to E Corp and offers a way to undo the hack!
Meanwhile, Angela has gone full cray-cray: she keeps talking about how Whiterose will fix everything and bring the dead back to life. This leads to some men tossing her in a van and taking her to…Phillip Price's house? The head of E Corp and a kind of a mentor, in ways, he drops a bombshell on her Star Wars style: he is her father.
Tyrell is still owned by the Dark Army, but now he's back as CTO for E Corp again. Darlene is trying desperately to save herself and Elliot with the feds, but this leads to them all getting kidnapped and trucked out to the Dark Army's murder barn.
What is a murder barn, you may ask? It's just a sketchy barn where Elliot, Darlene, and Dom spend most of the episode tied up and watching creepy Irving murder people in creative ways, wondering if they'll be next. Luckily, Elliot proves himself of use to Whiterose and bargains for their safe release.
Unfortunately for Dom, her partner got murdered (yes, the partner who was working for the Dark Army), so now she has to step up and give the Dark Army information from inside the FBI, or her family and everybody she loves dies horribly. She blames Darlene for getting her into this mess, and it's kinda not cool. But of course, Darlene did seduce her in order to get access to her badge and computers within the FBI, which failed.
Everyone we care about is not tied to a chair anymore and society is still a flaming hot piece of garbage. That's about as happy as this show gets, right? Wrong. Just when you thought everyone was safe and resigned yourself to wait FOR-EV-ER for the final fourth season, BAM! They hit you with a twist.
In the post-credits scene, Vera (remember Shayla's creepy murdering abusive drug dealer "boyfriend" from season 1?) shows up and corners Darlene. This spells big trouble, especially seeing as he's not only a psychopath, but the last girl we saw him corner was Shayla, and she ended up dead in a trunk, much to Elliot's horror.
Do you think Darlene is destined for the trunk of destiny?
Will Elliot realize resistance is futile, or will he undo the five/nine hack?
More importantly, will Angela please quit willing zombies and/or ghosts on us?
Nobody is coming back from the dead! Right…???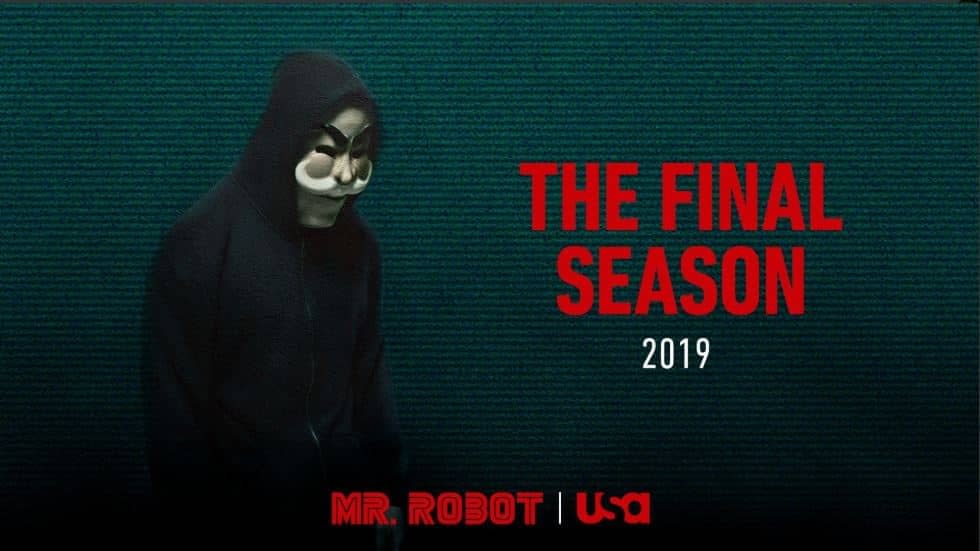 ---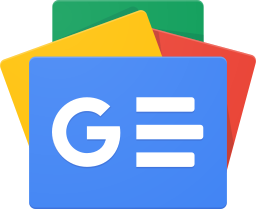 Stay up-to-date and support the site by following Bleeding Cool on Google News today!