Posted in: Trailer, TV, USA Network | Tagged: action, angela, Azhar Khan, B.D. Wong, bleeding cool, cable, carly chaikin, Christian Slater, Dark Army, Darlene, drama, E Corp, elliot, Evil Corp, frankie shaw, fsociety, Martin Wallström, Mobly, mr robot, portia doubleday, rami malek, Romero, Ron Cephas Jones, Season 1, Shayla, streaming, Sunita Mani, television, thriller, Trenton, tv, Tyrell, Tyrell Wellick, usa, USA Network, Wellick
---
Mr. Robot Season 1: Your Recap Has Not Been Hacked (BC Rewind)
USA Network's Mr. Robot is a dense, heavy series that holds a mirror up to society and forces us to think about who we give power to and what that entails. It's a wild ride – and with the fourth and final season coming up in 2019, it's a perfect time to catch up on the series with Bleeding Cool's season 1 recap.
Spoilers ahead – and how could they not be?
The show opens by introducing us to our narrator and main character: Elliot Alderson (Rami Malek). Elliot works at AllSafe, a tech security company with his best friend since childhood, Angela Moss (Portia Doubleday).
Elliot is a loner as well as a computer tech genius, which makes for an interesting combination. His favorite form of social interaction is cyber-stalking and hacking people he knows, i.e. his therapist, his neighbor, his boss, the owner of the coffee shop he frequents – you get the idea.
Soon enough, Elliot is recruited by a group of hackers (fsociety) led by the mysterious Mr. Robot (Christian Slater). Other members of this knock-off "anonymous" group are Darlene (Carly Chaikin), Trenton (Sunita Mani), Mobly (Azhar Khan), and Romero (Ron Cephas Jones). Their goal is simple: eliminate debt, free the nation – and they need Elliot to help them complete their mission and succeed.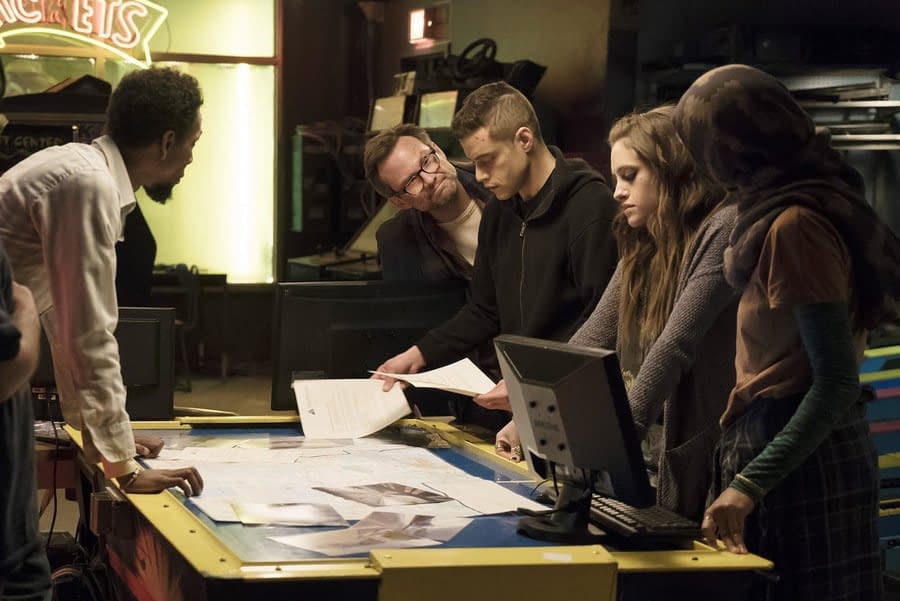 Enter their society's "big bad": Evil Corp (E Corp). They're the big conglomerate that's taken over virtually all forms of business in today's society. They own pretty much everything. That's why fsociety wants to bring them down – and they need Elliot: AllSafe is E Corp's tech security contractor.
A reluctant Elliot joins fsociety and their mission to bring down E Corp – though one of the obstacles in his way is E Corp's CTO (chief technology officer) Tyrell Wellick (Martin Wallstrom), an unstable and dangerously ambitious programmer trying to claw his way to the top of the ladder.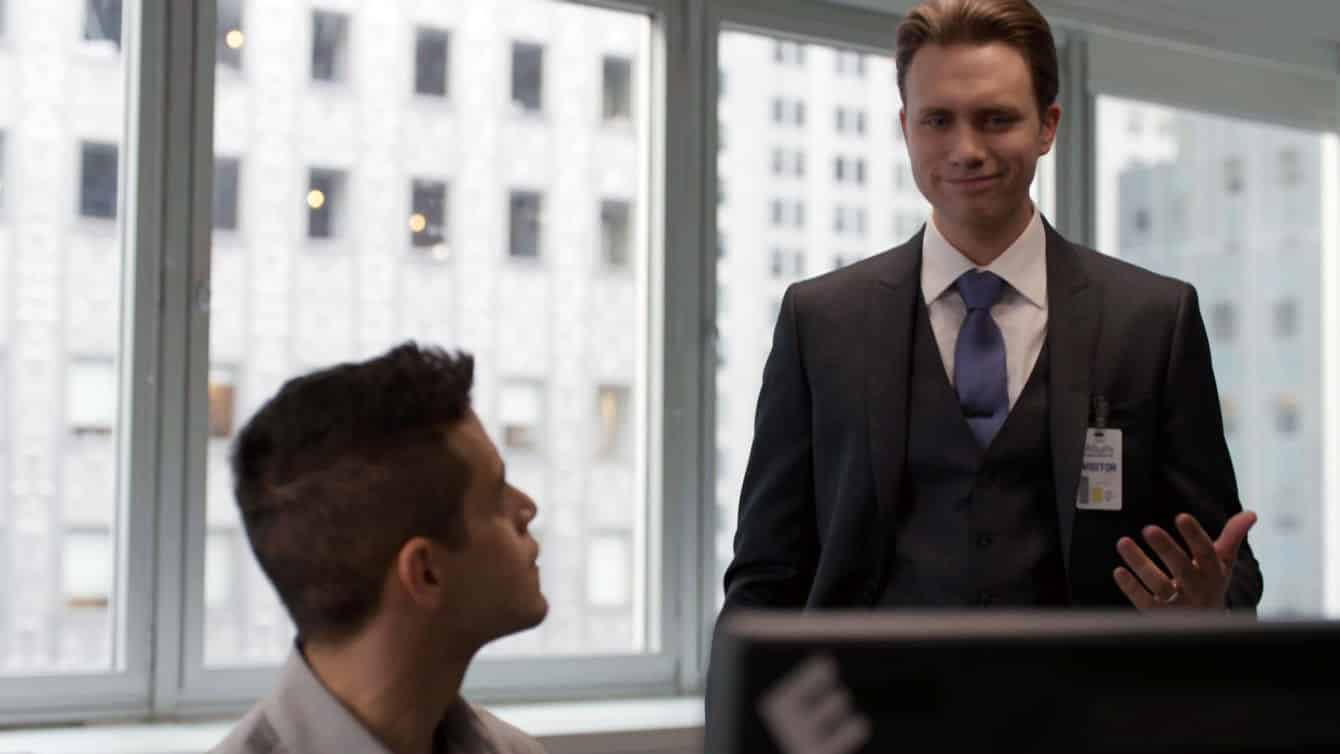 Back at fsociety, Elliot's indecisive about joining their crusade and helping them bring down E Corp. He oscilates between his life with drugs and his dealer/girlfriend Shayla (Frankie Shaw), and the loner life of a hacker.
After some messy kidnapping, extortion, and murder by Shayla's supplier and abusive boyfriend (bad relationship choice there by Elliot), a heartbroken and pissed off Elliot runs back into the open arms of fsociety and Mr. Robot.
Meanwhile, Angela's storyline this season plants the seeds of wanting revenge for her mother's murder (a corporate oversight in safety by E Corp) as well as demonstrating her ability to do whatever is necessary to protect her and those she cares about.
Fsociety decides that the only way to make the hack stick is by erasing all the backups E Corp has of their entire database. Conveniently, there's a singular location they can sabotage and melt all the drives – if they do it in time. But there's a catch: there is one more, a geo-sep backup facility in China. They team up with a Chinese hacking group called the Dark Army – who have a reputation for being violent and "through any means necessary."
They partner up with the Dark Army, whose leader WhiteRose (B.D. Wong) informs them of an additional technology trap that needs to be shut down from within E Corp's servers. If they do that, then the Dark Army will take care of the backup facility in China.
Back to Angela… AllSafe went down in flames, so she jumped ship and is now working at E Corp – under the condition that she'll stop digging into her mother's death and blaming E Corp (like that will really happen).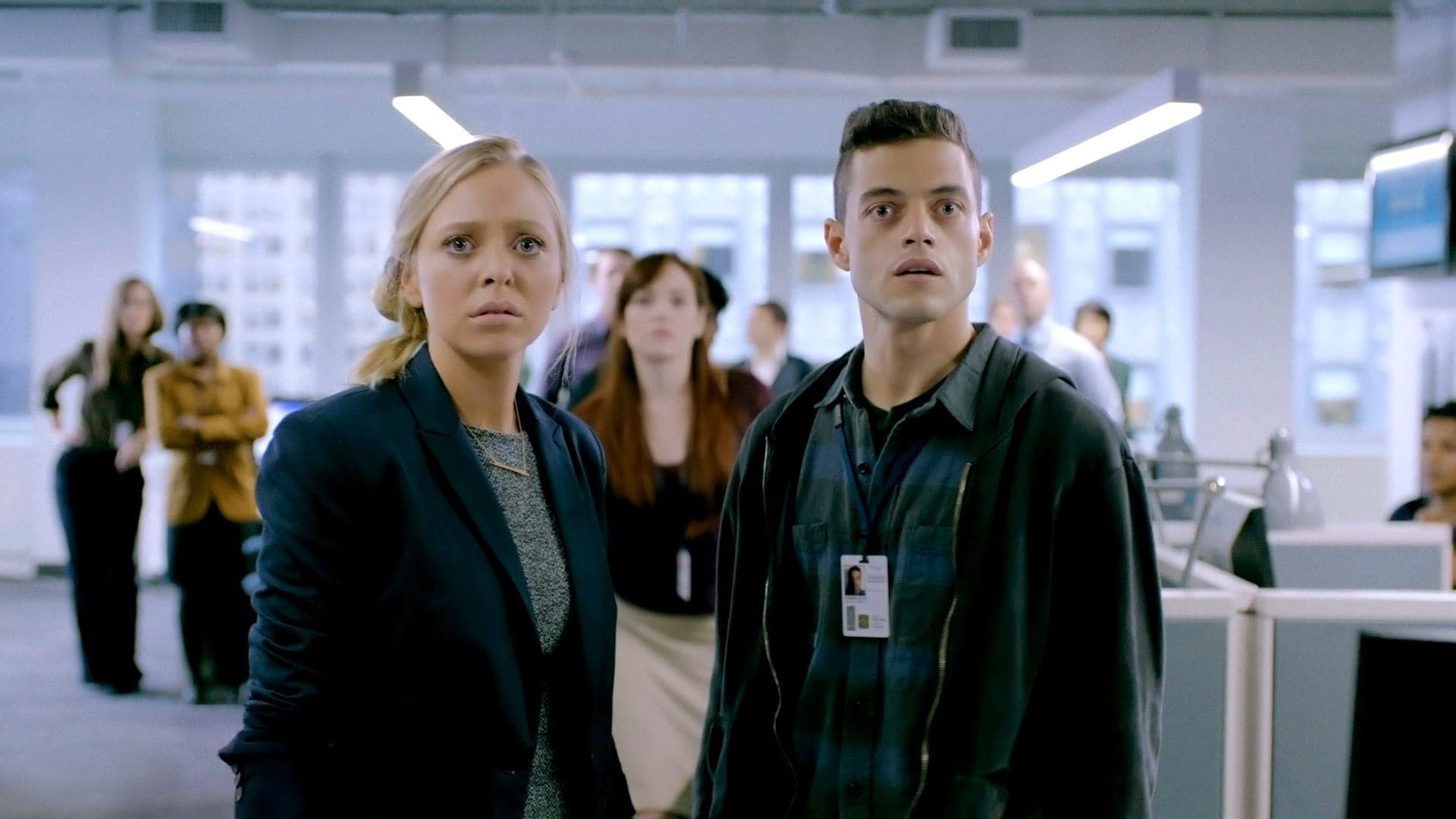 Elliot and Darlene team up and destroy the honeypot trap Wellick put on E Corp's servers. The two begin to share a sweet moment…until Elliot tries to kiss her and he (and we) learn that Darlene is his sister.
Apparently he forgot. Again.
He digs up a photo CD and sees that he has also forgotten the identity of another hacker: Mr. Robot is their father. Elliot has some severe feelings about this, seeing as his Dad died of cancer (from the same incident as Angela's mom) when Elliot was a kid.
Words are exchanged and the two of them run off, worrying Darlene and Angela, who track down Elliot. They find him at his father's grave, having made another incredibly important realization:
Elliot is Mr. Robot.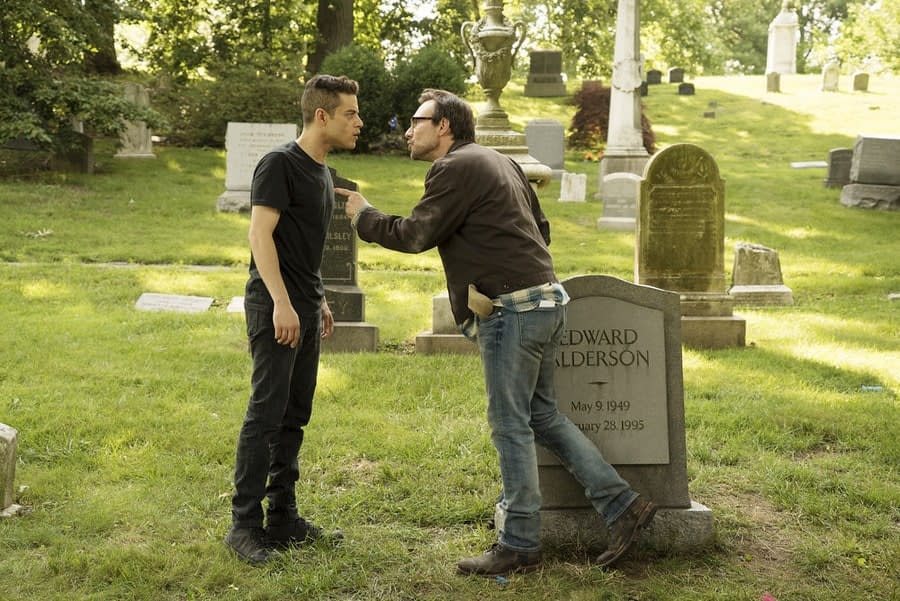 Yes, this is Fight Club – style…and Elliot is not well mentally. Mr. Robot is a delusional alter-ego of Elliot's, and empowers him to finish the hack and bring down E Corp.
Wellick is onto fsociety and E Corp, so Elliot brings him to the fsociety HQ with two choices: help fsociety, or die at Elliot's hand.
The final episode opens with Elliot waking up in Tyrell's SUV in a parking lot two days later, with no memory of what happened or how he got there. The hack was successful and E Corp's servers were all erased, bringing down with them all of society's debt…and their credit cards and electronic payment systems.
They have done good and released America from crippling personal debt and student loans, but at what cost? A second Black Tuesday? A collapse of the national financial system?
Thankfully, we have a second season…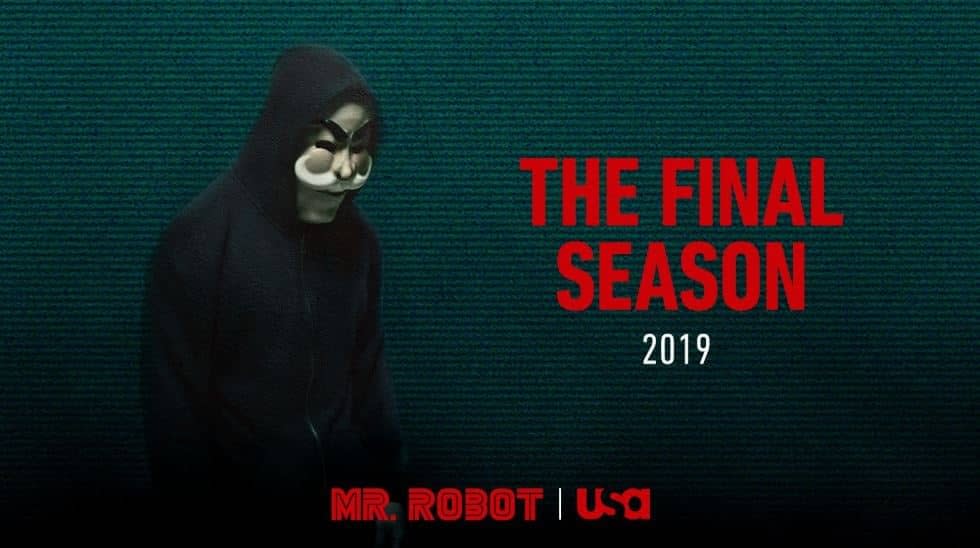 ---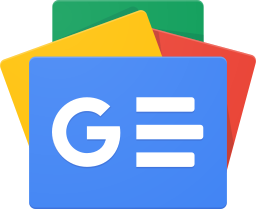 Stay up-to-date and support the site by following Bleeding Cool on Google News today!