Neil Patrick Harris and the Many Faces of Count Olaf
We've gotten to know Neil Patrick Harris over the years, whether as the young genius in Doogie Howser M.D., the evil genius in Dr. Horrible's Sing-Along Blog, or as the genius with the ladies Barney Stinson on How I Met Your Mother. He even played a tactical genius in Starship Troopers and a musical genius as the Music Meister in Batman: Brave and the Bold. His latest genius role is that of Count Olaf, master of disguise in Netflix's adaptation of the Lemony Snicket's A Series of Unfortunate Events book series.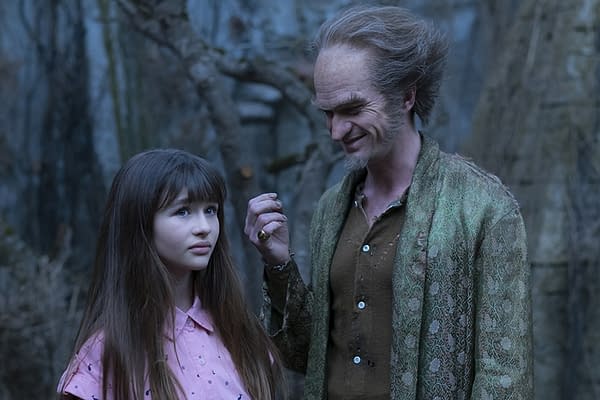 A new featurette has been released showcasing the many faces of Count Olaf including Stefano, Captain Sham, Shirley, a frightening doctor, a terrible detective, and a nightmarish auctioneer.
Harris says in the featurette:
I play Count Olaf and I've changed my look a lot.
That's like saying Jackie Chan has done one or two fight scenes in his career. Though this is the second adaptation of the property, the first being a 2004 feature film with Jim Carrey playing the evil man after the orphans' money, Harris has gone a long way to make the character his own. The second season of the series debuts this Friday and a third season has already been approved, which will be the final one — three seasons being enough time to adapt all of the books in the series.
All episodes of A Series of Unfortunate Events season 2 will be available to stream March 30th on Netflix.