Netflix Extends Deal for 'Parts Unknown' After Anthony Bourdain's Tragic Death
Parts Unknown, the CNN travel and food documentary series from Anthony Bourdain, was scheduled to leave Netflix US on June 16th, but that has now changed. Following the death by suicide of the host on June 8th, fans began petitioning Netflix to keep the series on the platform. Turns out Netflix was already working on an extension to keep the series for a while longer, Deadline reports.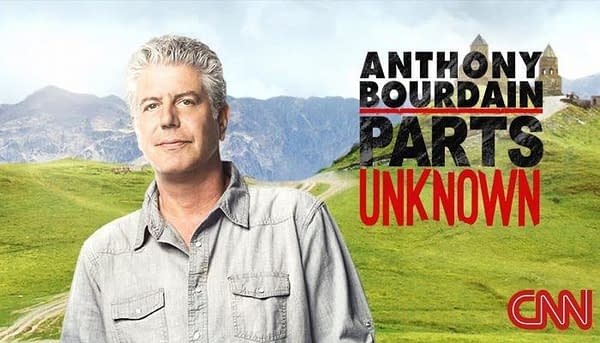 It was said in a statement from the network today:
"As of today, we've extended our agreement that will keep Parts Unknown on the service for months to come."
Bourdain took the turn from chef to writer in 2002 when he sold a story to the New Yorker that revealed some of the secrets of the restaurant industry. Shortly after he was offered a book deal that led to his bestseller, Kitchen Confidential: Adventures in the Culinary Underbelly. This led to him hosting food and travel series on the Food Network then the Travel Channel and finally ending up on CNN. His series Parts Unknown won multiple Primetime Emmy Awards and the prestigious Peabody Award.
CNN is currently airing the 11th season of Parts Unknown while Netflix has up through season 8. Bourdain was filming season 12 in France when he died.