Posted in: NFL, Sports, TV, YouTube | Tagged: jason kelce, nfl, podcast, taylor swift, travis kelce
---
NFL "Overwhelmed," "Overdoing It" with Travis Kelce/Taylor Swift Focus
Travis Kelce discussed the NFL using him & Taylor Swift to promote the season and how his mom, Donna Kelce, has been dealing with things.
---
Aside from "Debbie Downer" Aaron Rodgers trying to metaphorically poop on his metaphorical Corn Flakes, the Kansas City Chiefs, tight end Travis Kelce, and the NFL have had a pretty good two weeks – and they all have singer/songwriter/global sensation Taylor Swift and her "Swifties" to thank for that. With rumors swirling that Kelce and Swift are an item, the NFL has enjoyed ratings boosts for the games Swift attended (with this weekend's game against Rodgers' New York Jets averaging 27 million viewers – topping off at around 29 million during the second quarter) and sales of Kelce's jersey have blown through the roof. In fact, look no further than how the NFL's Twitter/X account added Swift's image to its main profile header. But is the professional football league leaning too much on Kelce & Swift to promote the season? That's a question that Kelce was asked by his brother, Philadelphia Eagles center Jason Kelce, on Jason's podcast, New Heights.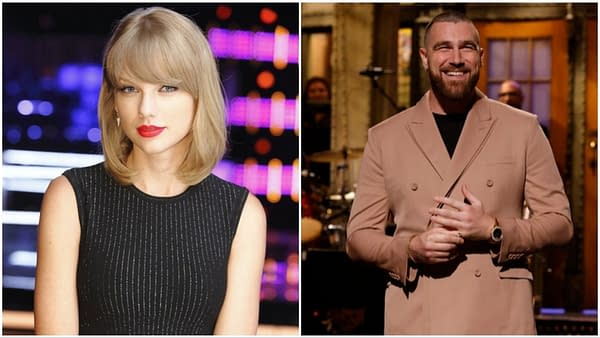 "I think everybody is just, like, overwhelmed," Teacvis shared when asked by Jason if the NFL promoting his personal life & famous faces was getting to be too much. During Sunday's game, Swift was joined by Ryan Reynolds, Hugh Jackman, Blake Lively, Sophie Turner, and others – and NBC and the NFL didn't hesitate to make sure the viewers at home and on social media knew that. Jason followed up by taking the topic to a "bigger picture" perspective, asking Travis if the NFL dotes on famous faces a little too much during games. Personally, Travis finds it "fun" seeing celebrities at games – but he added: "I think it brings a little more to the atmosphere, it brings a little bit more to what you're watching. But at the same time, I think…" At that point, Jason pushed the argument that the NFL is "overdoing it," which Travis finally agreed to – slightly. "They're overdoing it a little bit, for sure. Especially my situation," Travis said. "I think they're just trying to have fun with it."
As for their mother, Donna Kelce? "She's been on top of the f***ing world, man," Travis Kelce revealed. "I know mom enjoyed it. I shot her a text, I didn't get a chance to see her, so I shot her a text right after the game on the bus ride to the airport and was like, 'Hey, Mom, sorry I didn't get to catch you before I left, but I hope you enjoyed the game. I appreciate you always trying to make it to both of our games." It sounded like their mother was able to confirm that everyone had a great time, with Travis Kelce adding, "She also told me thank you because she was in an alternate universe, she was sitting there with Deadpool and Wolverine." Travis Kelce continued, "It was a hot ticket, man, you know what I'm saying? That suite was rockin'. They were enjoying themselves."
---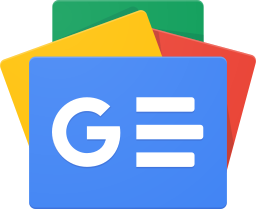 Stay up-to-date and support the site by following Bleeding Cool on Google News today!