New Orleans Saints quarterback Drew Brees may "never agree with anybody disrespecting the flag or our country," but he's also learned that there are a lot of people out there who will "never agree" with what they consider to be Brees' "privileged perspective." Since making his comments to Yahoo Finance on Wednesday, Brees has been hearing it across social media and mainstream media from a number of big names; including Los Angeles Lakers star LeBron James, Saints safety Malcolm Jenkins, Green Bay Packers quarterback Aaron Rogers, and others. To them, Brees is representing those who still only see Colin Kaepernick taking a knee as a slight to the U.S., the flag, and the military, instead of what it actually was: to force American society to confront generations of police brutality inflicted upon the Black community. The very same reason why protests over the killing of George Floyd by Minneapolis police are taking place across the country and around the globe.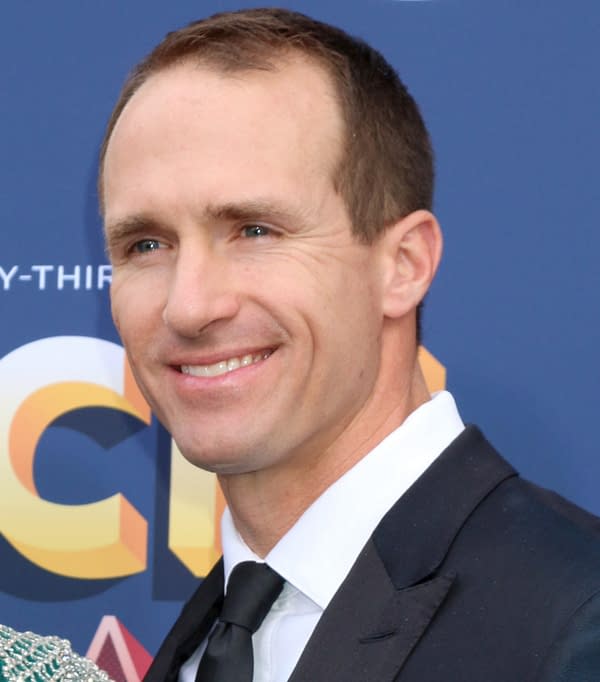 Early Thursday morning, Brees looked to clarify his comments and play a little public relations clean-up, responding to the controversy via Instagram with a lengthy post punctuated. Morning sports talk shows are having a cautious initial reaction to the post below, emphasizing that Brees will have to put words into action. In addition, others are questioning the "quickness" in which his views appeared to have changed; while others wonder if Brees isn't trying to shift some of the blame off as a misunderstanding with this line included near the end: "I am sick about the way my comments were perceived yesterday, but I take full responsibility and accountability."
"In an attempt to talk about respect, unity, and solidarity centered around the American flag and the national anthem, I made comments that were insensitive and completely missed the mark on the issues we are facing right now as a country. They lacked awareness and any type of compassion or empathy."
WOW MAN!! 🤦🏾‍♂️. Is it still surprising at this point. Sure isn't! You literally still don't understand why Kap was kneeling on one knee?? Has absolute nothing to do with the disrespect of 🇺🇸 and our soldiers(men and women) who keep our land free. My father-in-law was one of those https://t.co/pvUWPmh4s8

— LeBron James (@KingJames) June 3, 2020
During his interview with Yahoo Finance on Wednesday, Brees referenced his family legacy's service to the country in battle as one of the foundations for his belief. Following his initial statement, Brees continued: "And is everything right with our country right now? No, it's not. We still have a long way to go. But I think what you do by standing there and showing respect to the flag with your hand over your heart, is it shows unity. It shows that we are all in this together, we can all do better, and that we are all part of the solution." Here's a look at that moment from the interview:
Highlight: @readdanwrite asks @drewbrees what the star NFL quarterback thinks about "players kneeling again when the NFL season starts."@drewbrees: "I will never agree with anybody disrespecting the flag of the United States of America or our country."

Full exchange: pic.twitter.com/MpCkFyOMed

— Yahoo Finance (@YahooFinance) June 3, 2020
Enjoyed this article? Share it!