One Piece: The Straw Hats Pirates Get Real for Japanese Commercial
The Straw Hats Pirates from One Piece are gracing television screens in Japan once again, and they have never looked better than they do in this screen-grab from a series of commercials from Indeed Japan! Here in all their glory are Luffy, Nami, Tony Tony Chopper, Usopp, Zoro, and Sanji – singing songs on a cliff like they haven't a care in the world: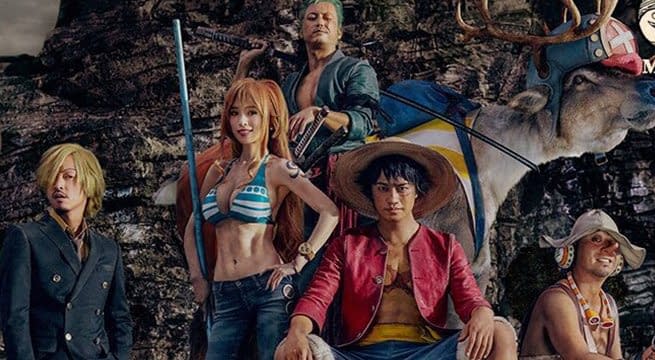 Tony Tony Chopper, the crew's shape-shifting doctor, is being played by a real-live reindeer – and that's model/actress/singer Rika Izumi looking badass as Nami. Luffy is being played by actor/model/photographer/director Takumi Saitoh; with three-bladed swordsman Zoro played by Hiroyuki Ikeuchi (Ip Man). Rounding out the crew is Daigo as Usopp, and Yosuke Kubozuka as Sanji round out the cast of the project.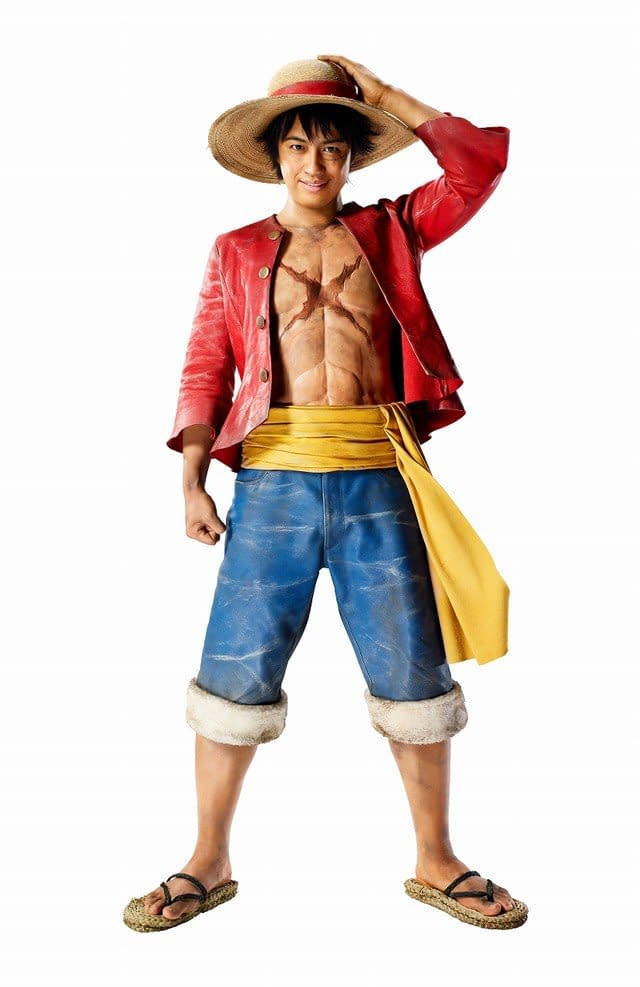 Sadly, this isn't the actual cast of the One Piece television series, which is in production for Japanese television.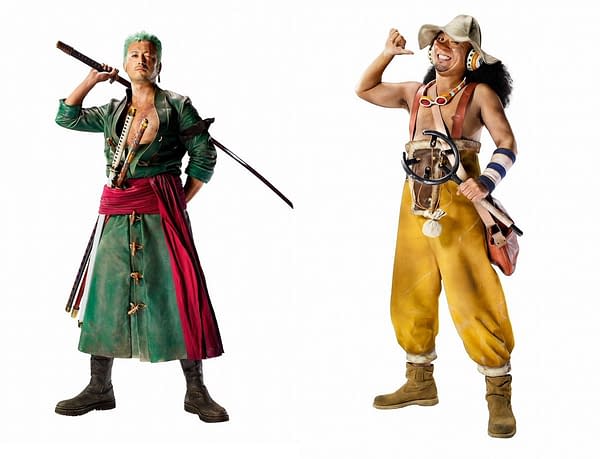 One Piece was originally a manga series from Eiichiro Oda that appeared in the Weekly Shonen Jump magazines. One Piece chronicles the adventures of Monkey D. Luffy, a young pirate who's body has the characteristics of rubber. Luffy wants to become the Pirate King, and feels that the best way to do that is by acquiring the One Piece, a mythical treasure owned by the last Pirate King. Luffy gathers a crew of pirates on his mission, including: Nami, a cat burglar with penchant for cartography, and Zoro, a famed swordsman who fights with three blades; one in each hand, and one in his teeth.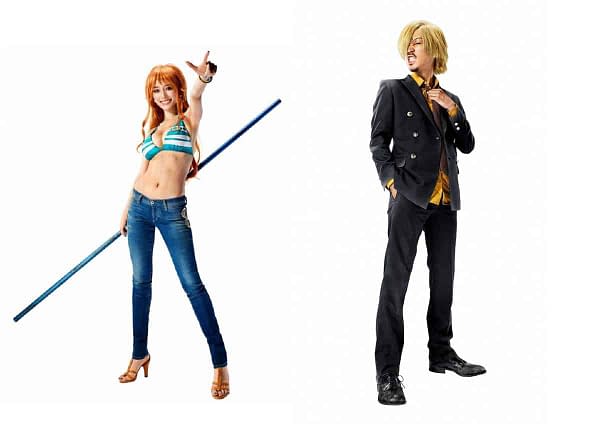 Since it's original publication in 1997, One Piece has become a world-wide phenomenon, with an anime adaptation, movies, games and more toys than you can shake a shape-shifting reindeer at. One Piece is a Guiness World Record holder for "the most copies published for the same comic book series by a single author."
Here's a look at every version of the commercials from Indeed Japan: