What a season of Outlander so far, huh? Book fans seem, on the whole, rather pleased–despite the amount of understandable [?] changes from page to screen. As someone who very much enjoys Diana Gabaldon's source material, the use of dialog directly from the books certainly has made up for some of the more…interesting narrative choices.
In Outlander season 4 episode 11 "If Not For Hope", we see a very pregnant Brianna (Sophie Skelton) arriving at River Bend to stay with dear Auntie Jocasta (Maria Doyle Kennedy) and her household.
Jamie, Claire and Young Ian embark on a long and uncertain journey to rescue Roger, while Brianna forges a friendship with one of Jamie's old friends as she fends off Aunt Jocasta's attempts to secure her a husband. Meanwhile, Murtagh enlists Fergus's help with a dangerous task.
Here is a collection of images from the episode (thanks STARZ!) showcasing some absolutely GORGEOUS costumes from Terry Dresbach and her team: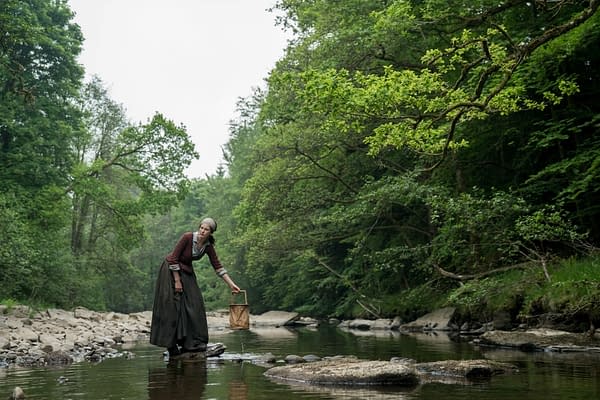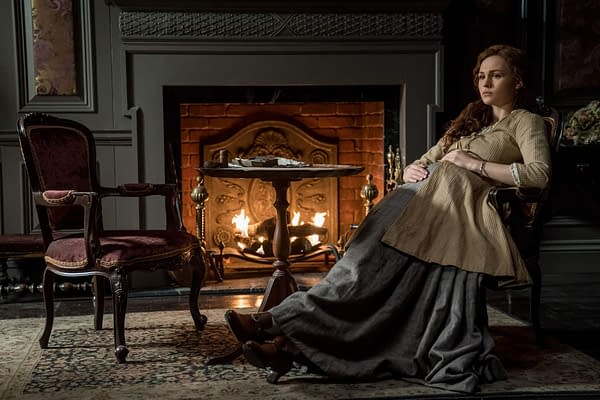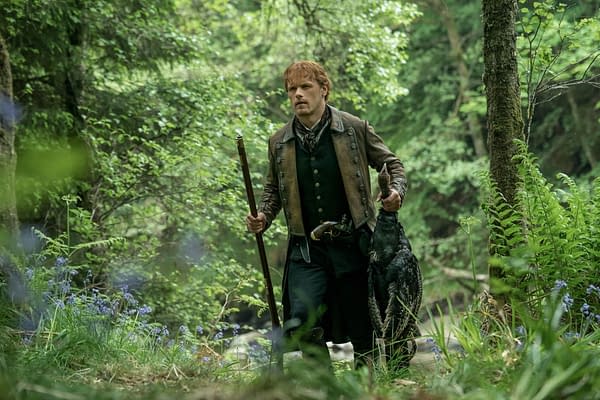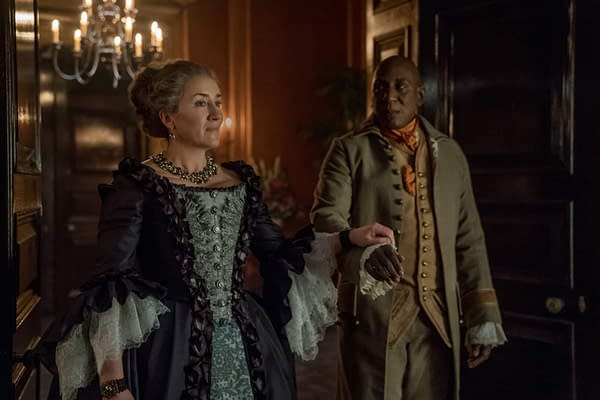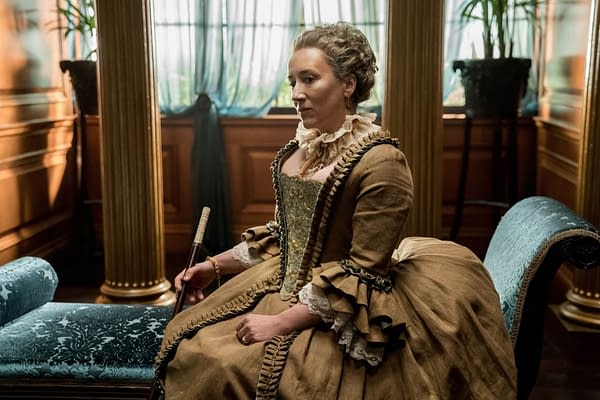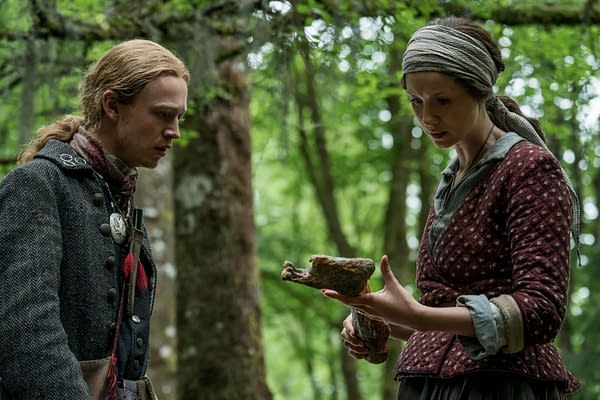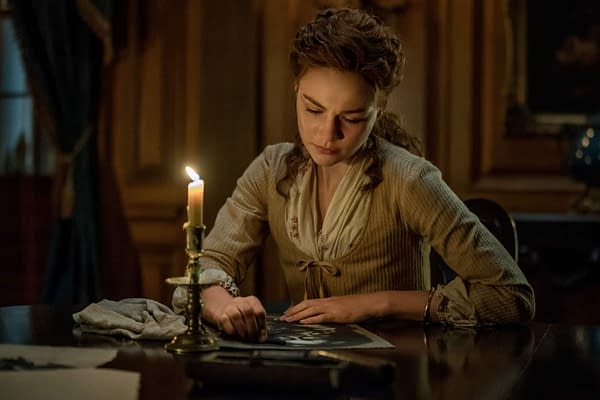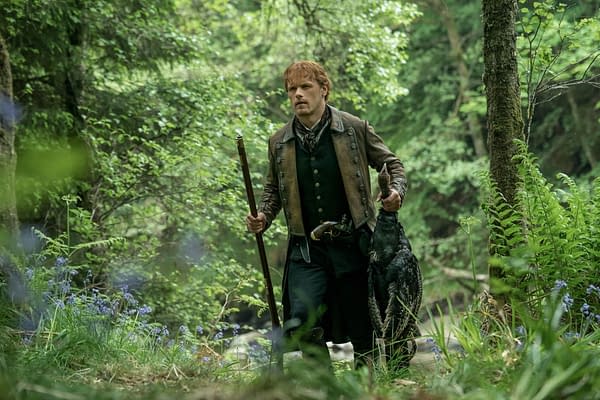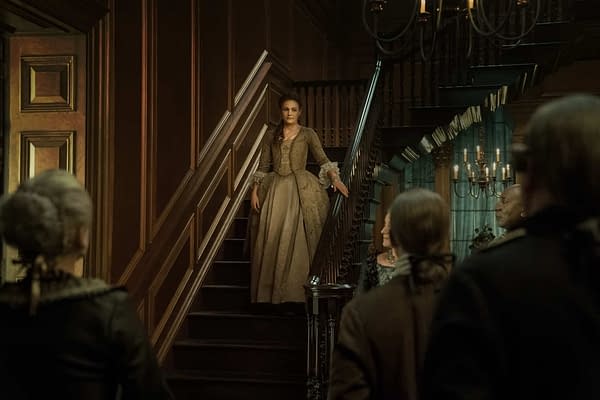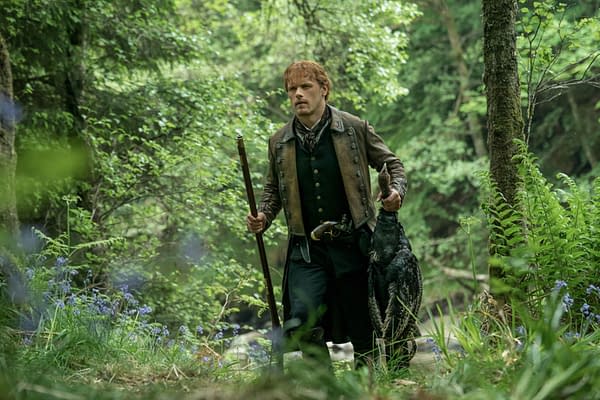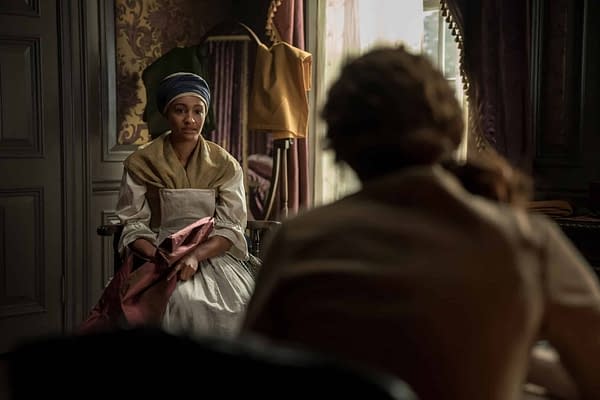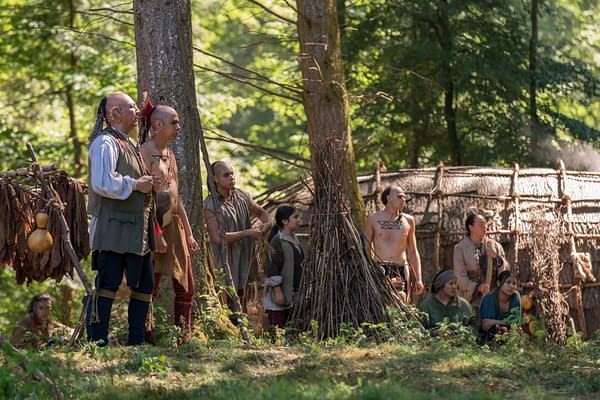 Also, our first glimpse (kinda) of Gerald Forbes (Billy Boyd) having a bit of a face-to-face with Brianna.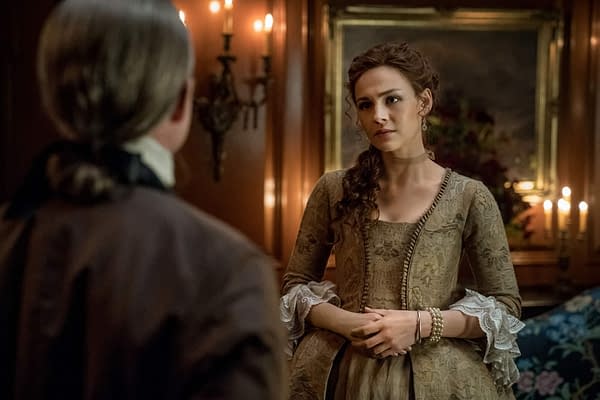 We're pretty excited to see what happens this week! Will the Frasers find and bring back Roger in one piece? We'll have to wait til Sunday on STARZ to find out. Only three episodes remain in the season!
Enjoyed this article? Share it!