Posted in: Paramount+, TV, YouTube | Tagged: paramount, star trek, Star Trek: The Next Generation, youtube
---
Paramount+ Releases Ambient Sound Video Of Star Trek Warp Core
In what may be one of the best videos Paramount+ has made, you can listen to the ambient noise of Star Trek: The Next Generation's Warp Core.
---
Paramount+ has released a new video on YouTube that might just make longtime Star Trek fans happy as they have a new ambient noise video. Whenever you watch an episode of Star Trek, no matter what era, there's always background noise to some degree, as the people you're watching are mostly working or living in space aboard either a starship or a space station. The white noise that has been refined over the years is designed to represent what it's like being on a vessel of any kind that is constantly running power to not just keep you alive in space, but to keep all of the equipment functioning. And over the years, for many fans of the franchise, that noise has almost become its own character in the show and is a reminder of what it feels like zooming through space with the people you've watched for hours on end. For many, it is a comforting sound.
Well, now Paramount+ is bringing that comfort to you in an official video as they have created a new ambient noise video for Star Trek: The Next Generation. Specifically of the Warp Core in Engineering of the Enterprise-D, which you would often hear whenever Geordi La Forge and Data were hard at work on some new problem that might destroy everything if they didn't figure it out. The concept isn't new; in fact, if you do a search on YouTube right now, you'll find hundreds of videos depicting the same thing from pretty much every area you can imagine aboard multiple ships and space stations throughout every series, film, and video game. But the one small factor that separates this from the rest is that it's the official audio, not taken from any episode, completely clean from the production side. The only downside is that it's just three hours, as opposed to many other ambient videos where you get 10-12 hours. But hey, at least it's official, and here for you to work with or sleep to!
---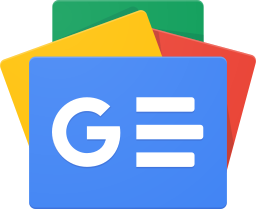 Stay up-to-date and support the site by following Bleeding Cool on Google News today!