In Amazon's New Picnic at Hanging Rock Trailer, Time Is Running Out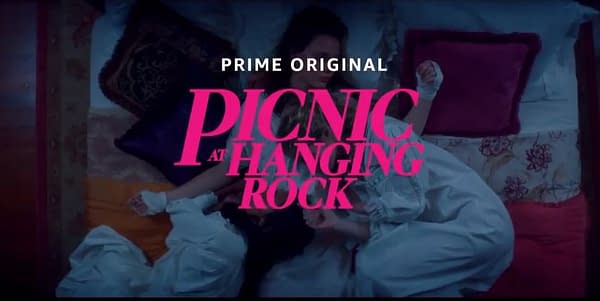 With Amazon set to stateside premiere the highly anticipated series later this month at the 2018 Tribeca Film Festival in New York City, the streaming service has released a new trailer for the Natalie Dormer-led Picnic at Hanging Rock from FremantleMedia.
A re-imagining of Joan Lindsay's classic 1967 Australian novel, the series is directed by Larysa Kondracki (Legion, The Americans), Michael Rymer (Battlestar Galactica, Jessica Jones) and Amanda Brotchie (Lowdown, Girlboss); from a script by Alice Addison (The Hunter).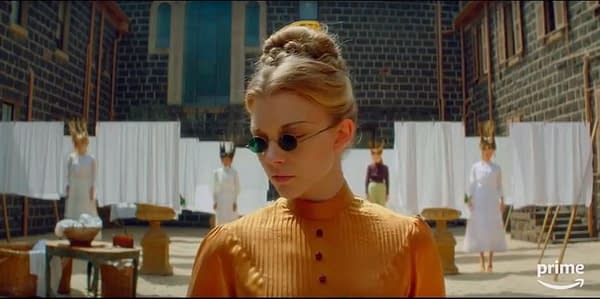 Dormer (Game of Thrones) portrays Mrs. Hester Appleyard, an English Headmistress whose dead husband still instructs her daily life and whose "peculiarities" appear to be hiding some much darker secrets. You can view the trailer below (though you might need to go fullscreen), thanks to some exclusive reporting from our friends at Entertainment Weekly:
Picnic at Hanging Rock is a gripping reimagining of the 1975 film that plunges viewers into the mysterious disappearances of three schoolgirls and their governess on Valentine's Day, 1900, exploring the far-reaching impact of this vanishing on Appleyard College's students, staff, and enigmatic headmistress. Theories soon run rampant, paranoia sets in, and long-held secrets surface as the Rock exerts its strange power and the dark stain of the unsolved mystery continues to spread.
Joining Dormer are fellow cast members Yael Stone as Miss Dora Lumley, one of Appleyard's instructors; and college students Lily Sullivan (Camp) as Miranda Reid, Madeleine Madden (Tomorrow When the War Began) as Marion Quade, Samara Weaving (Monster Trucks) as Irma Leopold, Ruby Rees (Miss Fisher's Murder Mysteries) as Edith Horton and newcomer Inez Curro as Sara Waybourne.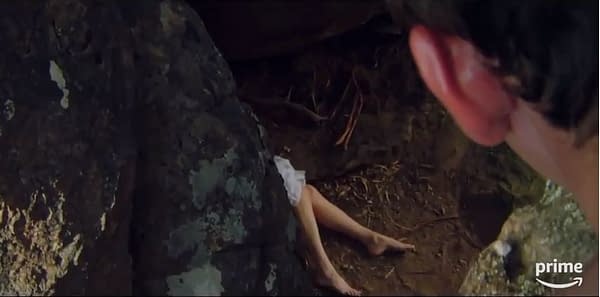 FremantleMedia Australia's Jo Porter and Anthony Ellis are set to serve as executive producers, alongside Foxtel's Penny Win. Beatrix Christian is on board as script producer, and as establishing writer with Alice Addison (The Principal); and director Kondracki (Legion, The Americans) serving as creative consultant. Production was made possible by FremantleMedia Australia and through a key production investment from Screen Australia.
The cast and creative behind Amazon's Picnic at Hanging Rock will be making their way to the 2018 Tribeca Film Festival for a screening of the pilot episode on Saturday, April 28th at 8 p.m. at the SVA Theater in New York City. After the screening, there will be a moderated conversation with Dormer, director Kondracki and executive producer Porter; and moderated by Vulture's Kathryn VanArendonk.