Psych Fans Trend #Psych4, Want Peacock to Green Light 4th Film
Psych fans took to Twitter to get #Psych4 trending to let Peacock know that they want a fourth film, and Timothy Omundson approves.
---
Last week, James Roday Rodriguez (A Million Little Things) had some great things to share about the possibility of a fourth film in the Rodriguez & Dulé Hill (The Wonder Years)-starring Psych franchise. Basically, there's a script, both sides are interested, and there don't seem to be any stumbling blocks. But Psych fans know that until an announcement is made (and sometimes, even after), there's no such thing as a "given" anymore. So they've taken to Twitter to let Peacock know that they "need/want/demand another 'Psych' movie,' tagging the streamer & other important parties while getting #Psych4 to trend. and at the time that I'm writing this, it's working in a very big way (even more impressive considering The Grammys & HBO's The Last of Us are all over social media tonight). And they're getting support from the folks who bring the characters to life, with Timothy Omundson (This Is Us) tweeting out his support.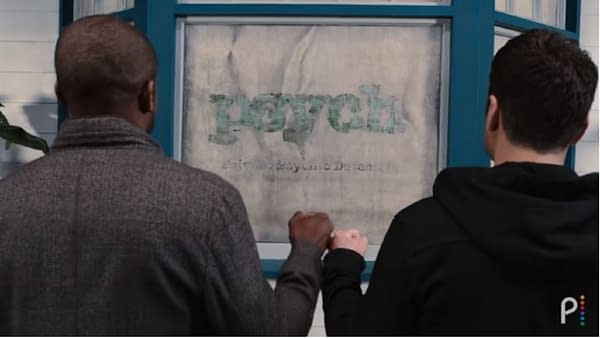 Here's Omundson's tweet from earlier today urging fans to stage the right people to get the wheels moving on a fourth film:
During a check-in with TVLine, Rodriguez offered an update on a fourth film during the Television Critics Association's (TCA) winter press event. Rodriguez shared that "the appetite is there on both sides, which is good, so I think it's just a matter of, you know, semantics and scheduling." He added, "There's nobody that doesn't want it to happen. And there is a script, which is also an important element. So, I think it's just a matter of when – not if. Hopefully, it will be sooner rather than later, just because you never want people to forget how much they love you. But a little bit of time is always good, too!"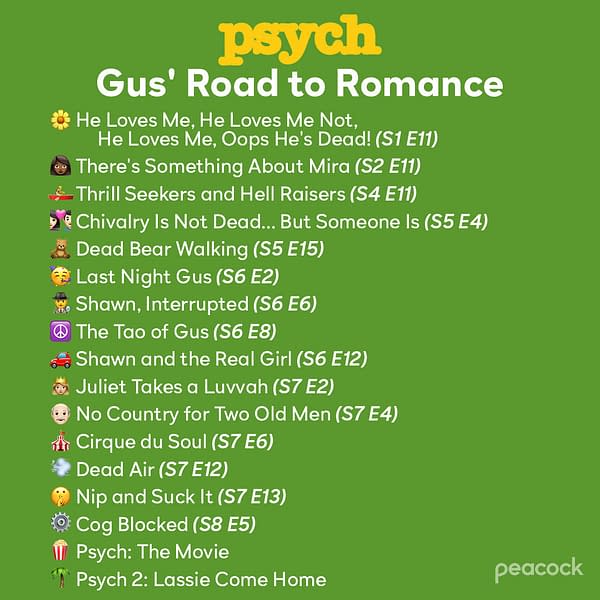 Returning for the third film with Rodriguez and Hill was Timothy Omundson (This Is Us), Maggie Lawson (Lethal Weapon), Kirsten Nelson (Versus), Jazmyn Simon (Raising Dion), and Corbin Bernsen (LA Law). Allen Maldonado (Black-ish) joined the cast as Alan Decker, Selene's estranged husband. In addition, Sage Brocklebank & Kurt Fuller reprised their roles as Buzz McNab & Woody Strode, with singer-songwriter Curt Smith guest-starring as himself. Now here's a look back at the official trailer for Psych 3: This Is Gus:
Created, directed, and co-written (with Rodriguez) by Steve Franks, Psych 3: This Is Gus is executive produced by Franks, Rodriguez, Hill, and Thruline's Chris Henze. Filmed in Vancouver, the 90-minute streaming movie was produced by UCP (a division of Universal Studio Group) in association with Thruline Entertainment. Psych started as a television series in 2006 and has since been adapted into three movies. Fans can stream the full Psych franchise on Peacock, including the original eight-season series and the first two films.