Review: Mystery Science Theater 3000 Presents: The Lost and Found Collection
A lot of the library of Mystery Science Theater 3000 is basically on-loan to the show through the use of publishing rights from different companies and owners. Because of this weird relationship, a number of the episodes they recorded in the show's original run between Comedy Central and the original Sci-Fi Network are not available for viewing anymore. Certain sets released by both Rhino and Shout! Factory over the years have had to either change out single films or discontinue selling them altogether because of this. But once in a while, those rights come back into play and the episodes are free to be released again. Which brings us to our review of Mystery Science Theater 3000 Presents: The Lost and Found Collection.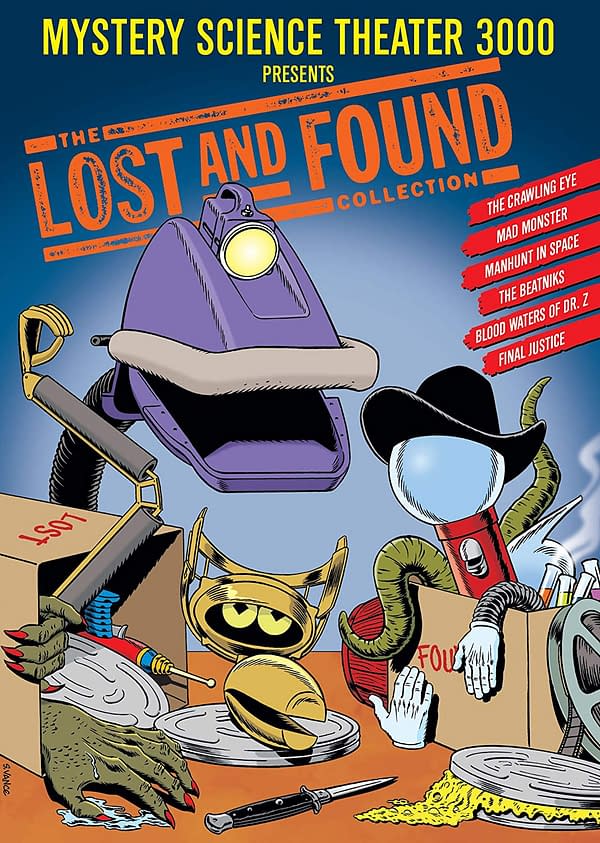 To put it very simply, this is a collection of six episodes that were previously released onto other DVD sets in the past, had the rights expire forcing them to be pulled from collections, and be put on the shelf. Those rights have recently been restored, but rather than going through all the headaches of re-releasing older sets, they just crammed all six of them into one snazzy collection. All six of them are: The Crawling Eye, Mad Monster, Manhunt in Space, The Beatniks, Blood Waters of Dr. Z, and Final Justice. All of them just like they were before, shown in their original uncut format for TV.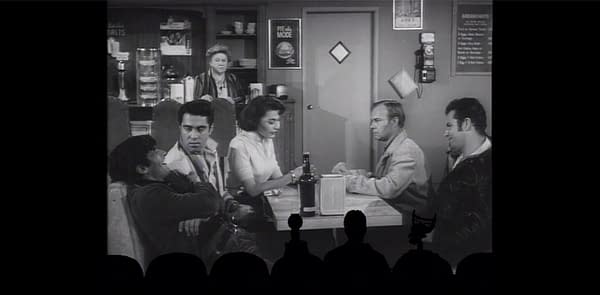 As to the collection itself, Shout! Factory decided to choose the most sensible route and kept these as they were when they originally got their hands on them for release. Because if it ain't broke, why fix it? When you pop each one into your player, you'll see these are the original menus from the DVD's they were ripped from. Which includes the 3D introduction animations and the special features that came with these films as part of the retrospective portion of each film. That includes interviews, history lessons, MST Hour Wraps, introductions from Joel Hodgson, and all the other bonus material they included with these the first time around.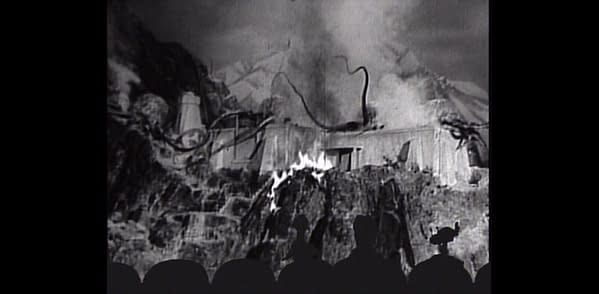 Speaking as someone who has the fortune of owning a couple of the collections that were affected by this, Mystery Science Theater 3000 Presents: The Lost and Found Collection is a must-own for MST3K fans who need everything. There's a pretty good chance that if you go collection hunting, you probably won't find a lot of these elsewhere. So collecting on the ones that got dumped is a pretty good way to play catchup while you look for lost versions. About the only people who don't need to buy this are those who own all the original releases with no issues. Because by definition alone, you have the rarer version of the two. For everyone else, this is essential, especially since you're getting six episodes for the same price you normally pay for four at around $48.