Posted in: Adult Swim, Opinion, Rick and Morty, TV, TV | Tagged: Adult Swim, dan harmon, Justin Roiland, opinion, rick and morty
---
Rick and Morty, Adult Swim & Justin Roiland: So What Happens Now?
With domestic violence charges against Justin Roiland dismissed, we take a look at what this could mean for Adult Swim's Rick and Morty.
---
Earlier today, we learned that nearly two months after Adult Swim, Squanch Games, Disney & 20th TV Animation cut ties with Rick and Morty co-creator Justin Roiland (Opposites, Koala Man), domestic violence charges against him were dismissed. "We dismissed the charges today as a result of having insufficient evidence to prove the case beyond a reasonable doubt," said Kimberly Edds, spokeswoman for the Orange County District Attorney's Office. Not long after the decision, both Roiland and his attorney, T. Edward Welbourn, issued statements celebrating the decisions and pushing back on those they claim attempted to "cancel" Roiland in the press. As Roiland's supporters and detractors continue arguing the decision on social media, we wanted to take a look at what this could mean for the Dan Harmon & Roiland-created Emmy Award-winning series moving forward.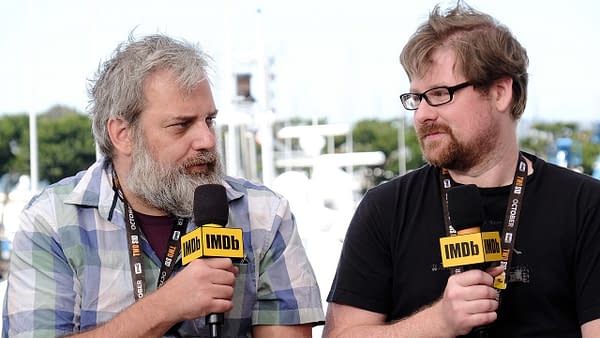 Does This Mean That Roiland Gets to Come Back? It's tough to say without knowing the specifics of talent contracts as well as overarching policies of conduct & behavior that Warner Bros. Discovery has in place. If the charges were the reason that Adult Swim terminated its business dealing with Roiland, then the fact that they were dismissed would give Roiland & his legal team a serious advantage. But if the charges were part of a larger "portfolio" (for lack of a better phrase) that was used as the basis for cutting ties with Roiland, then this could get complicated.
Could This Delay "Rick and Morty" Season 7? If Adult Swim sticks by its decision and Roiland looks to pursue legal recourse to rejoin the animated series, then that's quite possible. Again, without knowing contract specs, the particulars could make a difference. But if Roiland could force a hold on production, then the clock starts ticking, and the financial impacts continue to grow more and more expensive.
Would Roiland Physically Return to the Office/Studio? Considering what a number of folks had to share on social media and with The Hollywood Reporter for a profile piece on Roiland and his time on Rick and Morty (here, here, and here), it would be tough to imagine Roiland physically returning to the office on any kind of even semi-regular basis without some serious pushback from others here who've expressed having issues with Roiland in the past. If it's true, as reported, that Roiland's done most of his work outside of the office over the past few seasons, then that might be the direction that this goes.
Shortly after the initial reports broke in January 2023, Adult Swim issued a statement (as you can see from the Instagram post above) confirming that it had "ended its association" with Roiland. The late-night programming block confirmed that the Roiland & Harmon-created adult animated series will continue and that "the talented and dedicated crew are hard at work on Season 7." And here's a look at our thoughts from this past weekend on why we believe that Rick and Morty would be just fine without Roiland.
---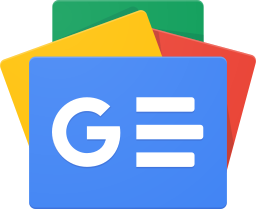 Stay up-to-date and support the site by following Bleeding Cool on Google News today!