We're probably years away from the Westeros snow and ash settling following the ending of HBO's Game of Thrones, and that is turning attention to other tv series with "controversial" endings. Personally, as a fan, I have little to no issues with the ending of seminal reimagined science fiction modern series Battlestar Galactica, but there have always been those super vocal haters.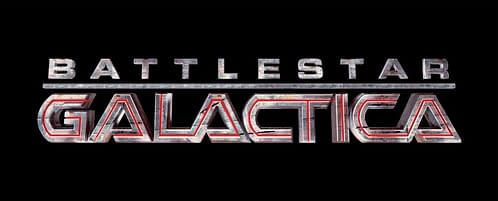 This is true of almost any series, no matter how popular. It's hard to create something that speaks to audiences throughout it's time on the air, and even harder to craft an ending that makes that audience happy. Pair that notion with a very vocal via social media viewer base who expect nothing but the best in their big-budget series endings *cough* Game of Thrones *cough*, it's a recipe for entitlement and perhaps misplaced anger.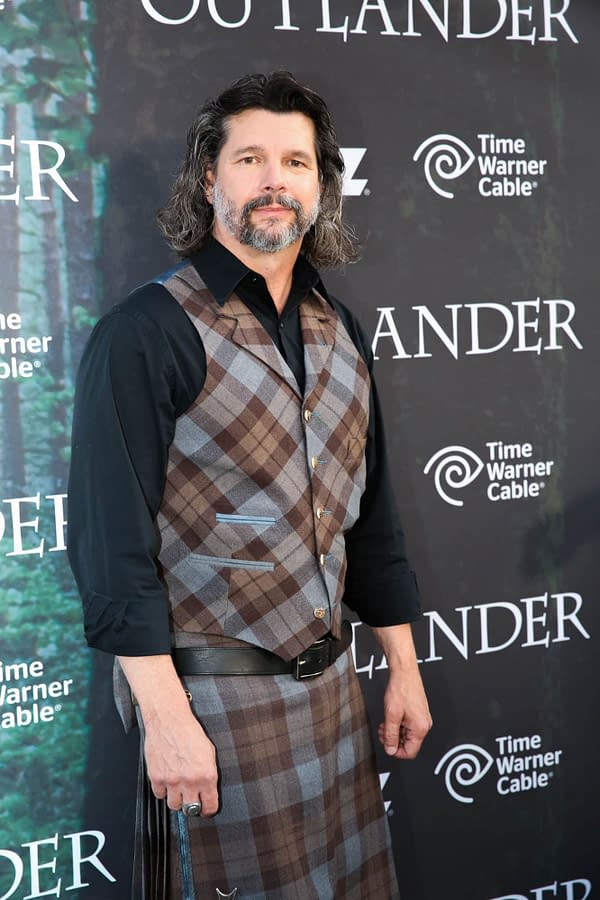 Battlestar showrunner Ronald D. Moore pointed out in a recent pretty lengthy interview with Slate (which is great, highly suggested reading), he has some experience with not-small shows and their series-ending episodes. Like Star Trek: The Next Generation, Star Trek: Deep Space Nine, and of course BSG.
"I was always of the opinion that you try to keep all that out of the writers' room as much as possible," Moore said of the millions of social media posts in the near immediate backlash of fans' responses to the 8th and final season ender of Game of Thrones that aired last week. "I said many times, 'This isn't a democracy.' We're not taking a vote on what fans want or think or care about. But we were all aware, going into the final season, that some people were going to love it and some people were going to hate it. You just had to shrug and say, 'Who cares?' We're doing what we think is our best work, and that's really our only charge—to try to service the characters and bring conclusion to the story in the way that we think is most satisfying."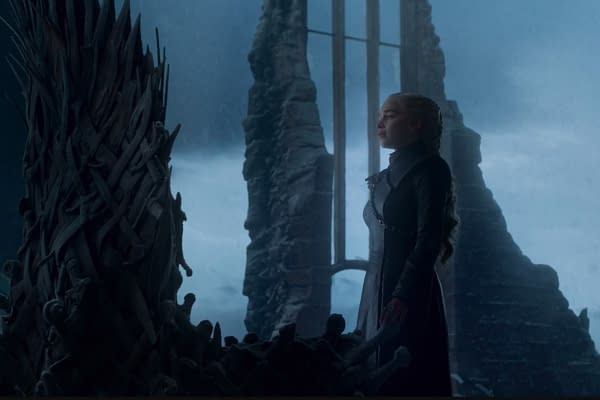 Speaking of writers' rooms, you should seriously check out the Deep Space Nine doc What We Left Behind, because the segments inside a fictional season 8 writer's room are kind of the best thing ever, if you're into that kind of thing.
He continued, speaking specifically about his own observations regarding "The Iron Throne":
I watched and scanned through the media recaps and reactions. It was sort of predictable. I thought, going into it, people were going to hate it. They were just primed to freak out about it in various ways—and primed to enjoy the fact that they were angry about it. So none of it surprised me. Personally, I thought it was great. And you can quote me.

I was very satisfied as a viewer. I thought it was the perfect ending to all those characters and I thought that it made sense in the arc of what they had been doing. When you're doing a finale for a show, you're thinking about it at least a year previous. At the minimum, the final season is dominated by the thought about what's the endgame, how are we moving characters and story to get to this particular endpoint? Nothing that happened in the finale of Game of Thrones was not thought out, was not discussed, was not part of George Martin's universe. It was all very carefully laid out, and it felt to me like it was all consistent with pretty much everything they had been doing.
He also gave a little insight as to his personal experience with the ending of BSG, and of the two Star Trek series he was in the writers room to help craft.
"I was surprised a little bit with the vehemence of it. I was a Star Trek fan before I joined Star Trek, so I had been around fandom for a very long time, and there was always a certain viciousness within the fan circles. Only the true believers can be vicious. There's always part of fandom that thinks, 'We know better than the people that run the show!' You're always hopeful, so when the finale came out, you want everyone to love it. Even though part of your rational brain goes, 'Yeah, some people ain't gonna like this,' when they don't, and they're really angry about it, it does hurt. It's hard not to feel it. But, you know, I still look at the piece, or I did at the time and went, 'I love it. I think it's great. And I don't care if they're angry about it'.

We had that freedom in the writers' room with Battlestar. Going into the final season and all the way to the breaking of and the rewriting of the finale, we literally could do whatever we wanted. The great advantage is that, if a better idea comes along, you can grab it, you can seize it and go, 'Oh my God, I never thought about that until today, and thank God I did. Let's do this.' That's huge. The disadvantage is that then that can seem arbitrary or could that suddenly jerk story that wasn't laid out carefully."
Needless to say, we can't wait to see Moore's upcoming series for Apple, For All Man Kind.
Enjoyed this article? Share it!