'The Rookie' Season 1, Episode 12 "Caught Stealing": A "Really Good Show" That's Really Good [REVIEW/PREVIEW]
Television coverage in the media seems to be all about "extremes" these days. Either a show is "The Best New Show This Season" or a "Promising Show That Fails To Deliver." I have been guilty of this just as much as anyone – but what we rarely hear about are the regular old "Really Good Shows." Still in its first season on ABC, The Rookie is one of those shows.
With solid writing, excellent acting, and an enticing mix of "cop drama" and "buddy comedy," the show is just good. It makes you feel good to watch it, even when it is sad. The characters feel like regular people – most of whom you would like to hang out with – and the show dependably delivers a high quality, enjoyable experience week after week.
That is supposed to be a good thing, right?
Just look at the last two episodes as examples. In "Redwood," the rookies experience the havoc that comes when a very VIP visits the city – in this case the Vice President of the United States of America. Nolan (Nathan Fillion) and Bishop (Afton Williamson) are struggling with gopher duty, covering for cops all over the city that need a break from the long hours of waiting for motorcades and visits. Chen (Melissa O'Neil) gets stuck with a needle and awaits test results. West (Titus Makin Jr.) and Lopez (Alyssa Diaz) accidentally stumble over a robbery at a pot shop. Serious stuff is happening all over the city, but the characters are also having hilarious interactions with each other and the public, like taking down obscene banners depicting the VP.
The show treats the police work respectfully (if not always realistically), but still finds humor in the drama. The show does not shy away from the rookies attempting to figure out how to be understanding and compassionate public servants while also staying sane in an environment that is often stressful. Conversely, a lot of the drama and the comedy also comes from the mundane, everyday-life situations that make the (ridiculously attractive) main characters feel like regular people – the ones who make mistakes and do stupid things.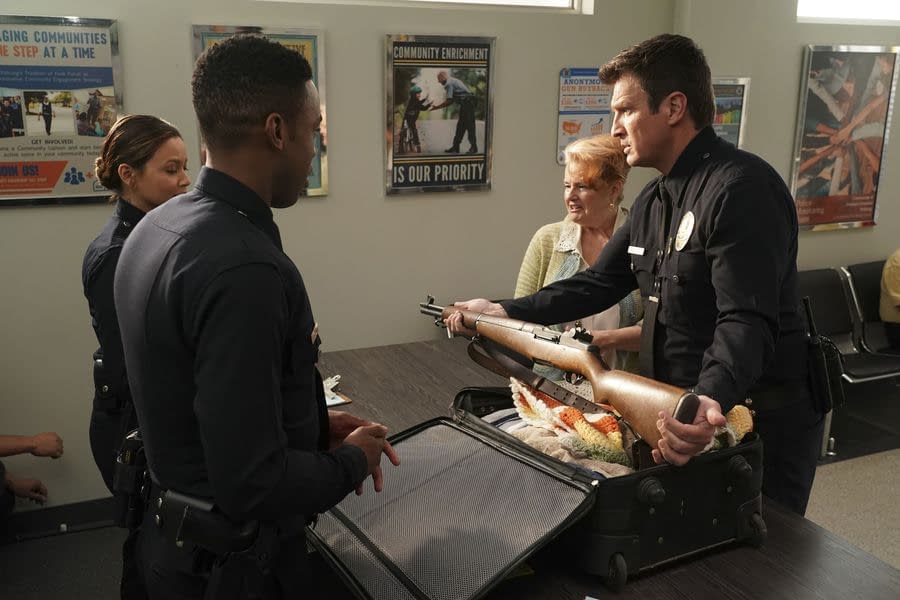 Last week's Valentines Day episode "Heartbreak" was another great example of this dichotomy. Apparently, Valentines Day is a big day for the Los Angeles Police Department, as emotions are running high and relationships are strained. Cops are getting called for many domestic disturbances on top of their normal case load. Professionally the rookies deal with romantic "johns," electrocutions, suicidal stalkers, and assault victims who are not what they seem. Personally, things are also pretty dramatic: it is Nolan's first Valentines Day after getting divorced, Bradford (Eric Winter) visits his wife at rehab, Bishop is apparently dating a married man, Lopez learns that nothing good can come from searching your boyfriend's phone, and West falls for a hot nurse.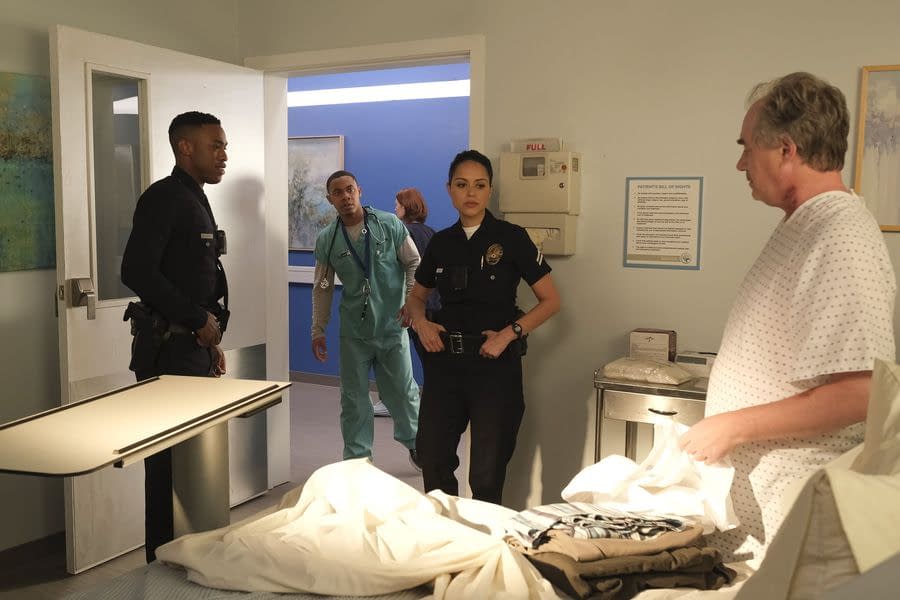 In The Rookie, just like in real life, events are not only dramatic or only funny, there is often some unexpected mixture of the two in any circumstance. Despite the cop show genre, I am often reminded of Gilmore Girls when watching the show. There is such a rich and diverse cast of characters, many of whom are layered and complicated, but also essentially loveable – except for Bradford.
I'm still struggling to like him…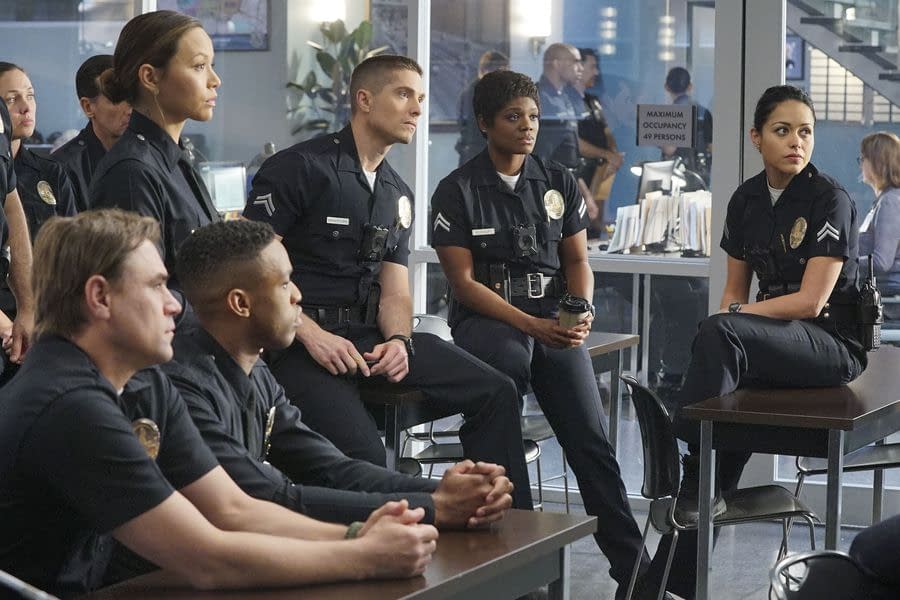 The Rookie doesn't have cutting-edge special effects… it is not the 15th reboot of some much-loved show… there is nothing "paranormal" or "supernatural" about it… and no one has super powers – unless you count Nolan's "dad jokes."
The Rookie is just a Really Good Show and something you should be watching. Yes, even you.

The next episode of The Rookie "Caught Stealing" (the 13th episode of the season but actually episode 12) airs Tuesday February 19, at 10 p.m. on ABC.
The Rookie s01e13 "Caught Stealing" The rookies become the prime suspects after it is discovered a large sum of money used in a drug bust has gone missing.