'Scorpion' Feels the Sting as CBS Cancels Series After 4 Seasons
CBS is already back at swinging the axe, and this time Scorpion felt the sting. According to TVLine, the network has cancelled the series after its fourth season where the season finale pulled in 5.1 million viewers and a demo rating of 0.7. The first sign of trouble came when Scorpion wasn't part of the group of renewals announced three weeks ago, until then it was believed the show would be back.
The series was based loosely on the life of Walter O'Brien, a somewhat controversial computer wiz who claimed to have had quite a few adventures. The series starred Elyes Gabel, Katharine McPhee, Robert Patrick, Eddie Kaye Thomas, Jadyn Wong, and Ari Stidham as a group of brilliant troubleshooters that consulted for the government and found themselves in the field all the time. The entire run of the series took place on 10 p.m. slot on Mondays after having premiered in 2014.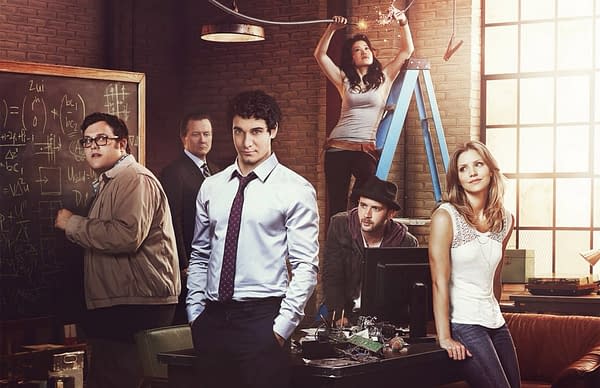 Stars Patrick and McPhee took to social media to thank fans:
Scorpion had its season finale in April.