Seth Rogen Finds Excellent Use for Leftover Preacher, The Boys F-Bombs
Looks like Seth Rogen found a great use for all those "f-bombs" leftovers from Preacher and The Boys. Taking to Instagram on Monday to show his support for both the "Black Lives Matter" movement and sentiment in light of the killing George Floyd by Minneapolis police officers last week, the actor/director/producer (and activist) put it out there plain and simple: "If this is a remotely controversial statement to you, feel free to unfollow me." Of course, that served as a dog whistle for third-rate, amateur pseudo-sociologists to start throwing out the Pavlovian response on "All Live Matters". Well, let's just say that Rogen had an answer for those folks.

For those of you who still think "All Lives Matter" is a valid response of some type to "Black Lives Matter", a little enlightenment. First, "Black Lives Matter" doesn't mean that other lives don't matter. It means right now, there is a large percentage of this country who feel their lives don't matter, with both statistics and anecdotes going back decades that support their argument. When someone responds with "All Lives Matter", the false argument is being made that everyone is suffering and going through the same hardship that the Black community has been suffering through – and that's just not the case. But if that (and the comic strip above using houses to make the point) still isn't enough to convince you, then we'll hand things over to Mr. Rogen: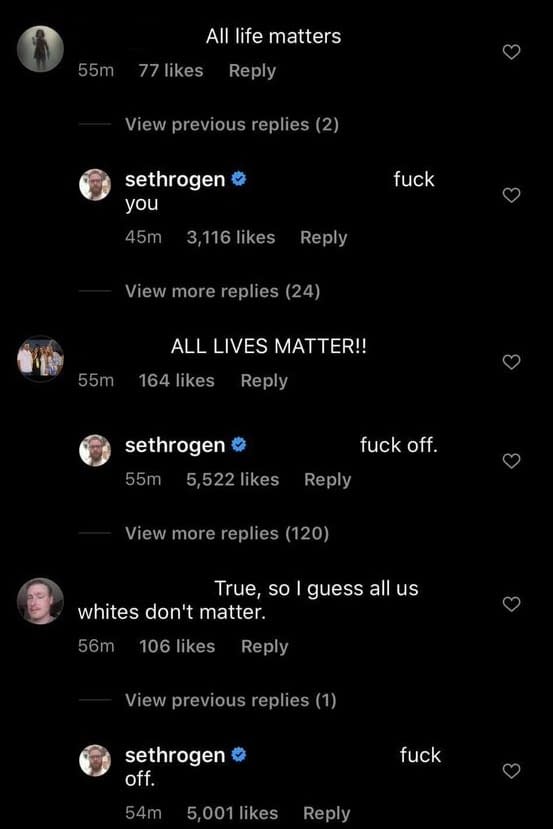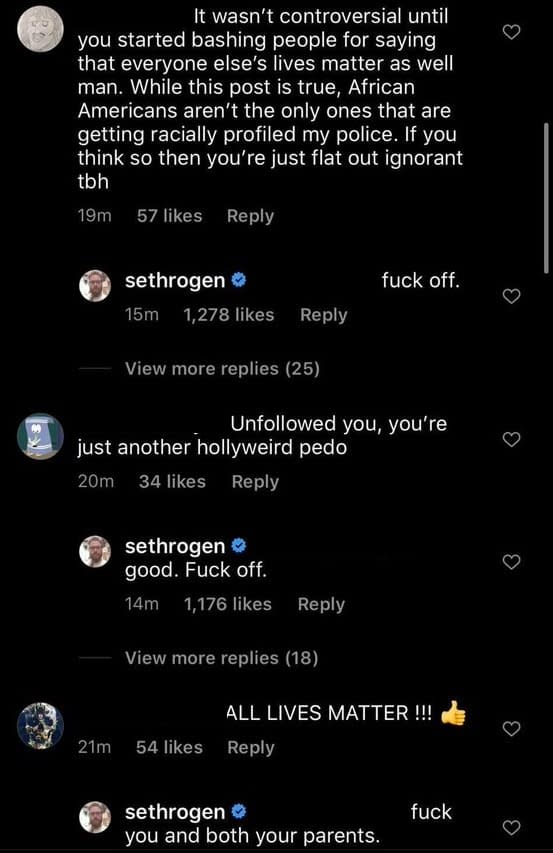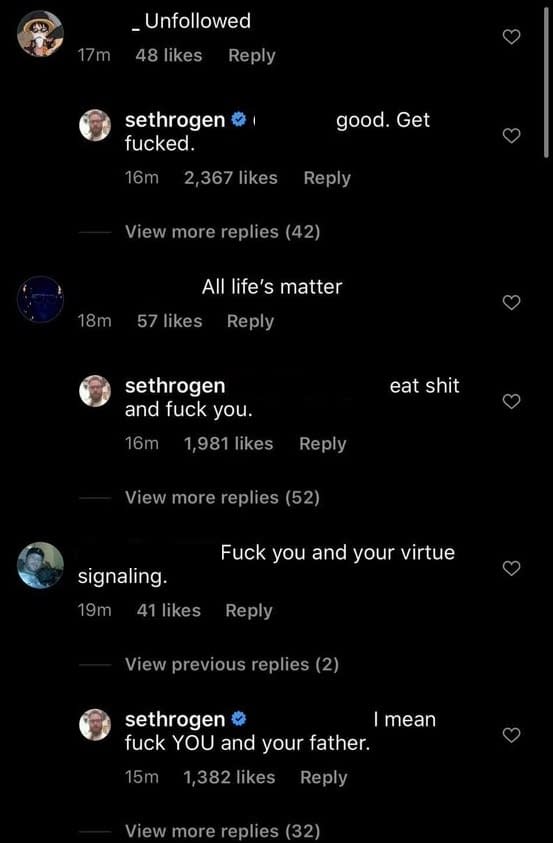 On Monday, May 25, Floyd, an African-American Minneapolis man, was confronted by police officers over an accusation of using a counterfeit $20 bill at a local market. While details on what happened next are still being pieced together, what we do know is that Floyd was handcuffed and lying face down as police officer Derek Chauvin kept his knee on Floyd's neck for the reported 8 minutes and 46 seconds. Officers Tou Thao, J. Alexander Kueng, and Thomas K. Lane were the other three officers involved, with Kueng and Lane assisting Chauvin in holding Floyd to the ground and Thao looking on from nearby.
In the week since, protests in cities across the country and around the world have grown as more and more call out the United States' long history of racist violence towards the black community by law enforcement as well as President Trump's threatening, adversarial response to the protests. Familiar faces from across the pop culture landscape have been taking to social media to voice their support, to donate to protest funding and support organizations, and to use their influence to share resources.