Season 2 of the Shannara Chronicles has gotten off to a fast start, and you can already tell that they're going to keep up this pace. After all, they have to craft a big story in only 10 episodes.
Last week's ending had me holding my breath; something a television show hasn't done to me in a long time. And there is something to be said for that anticipation that builds up over the weeks between episodes. That feeling might have been diminished if the next episode started immediately. I like binge watching, but there is something to be said for watching it "old school".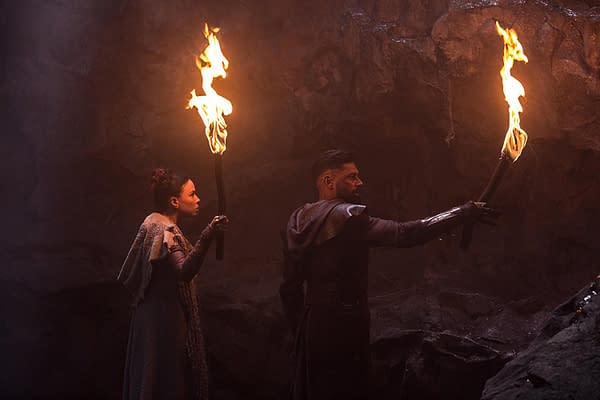 The first season adapted the Terry Brooks novel Elfstones of Shannara, while this new season departs from the novels but stays with the same characters. Where Season 1 felt like an epic journey — save the Ellcrys — this season feels like it's out of a video game like World of Warcraft. Each episode has had its own quest that builds towards the big overall story.
Last week it was rescue Allanon (Manu Bennett) from Graymark. This week, as we see in the clip below, they must find the Sword of Shannara, the only weapon that can defeat the Warlock Lord. And, of course, it's located in a place of magic and personal connection to Wil (Austin Butler).
The Shannara Chronicles airs Wednesdays at 10 p.m. ET on Spike.
Enjoyed this article? Share it!