'She-Ra and the Princesses of Power' Season 2: Sorry He-Man, No Room at the Castle For You!
Looks like fans of Netflix's She-Ra and the Princesses of Power hoping their hero was going to get a family reunion of sorts with big bro He-Man are going to have to wait a little longer. When the DreamWorks Animation Television series premiered on Novembr 13th, Prince Adam's alter-ego was completely ignored – with many interpreting that as a "swerve" on the series' part that would eventually lead to a huge He-Man reveal.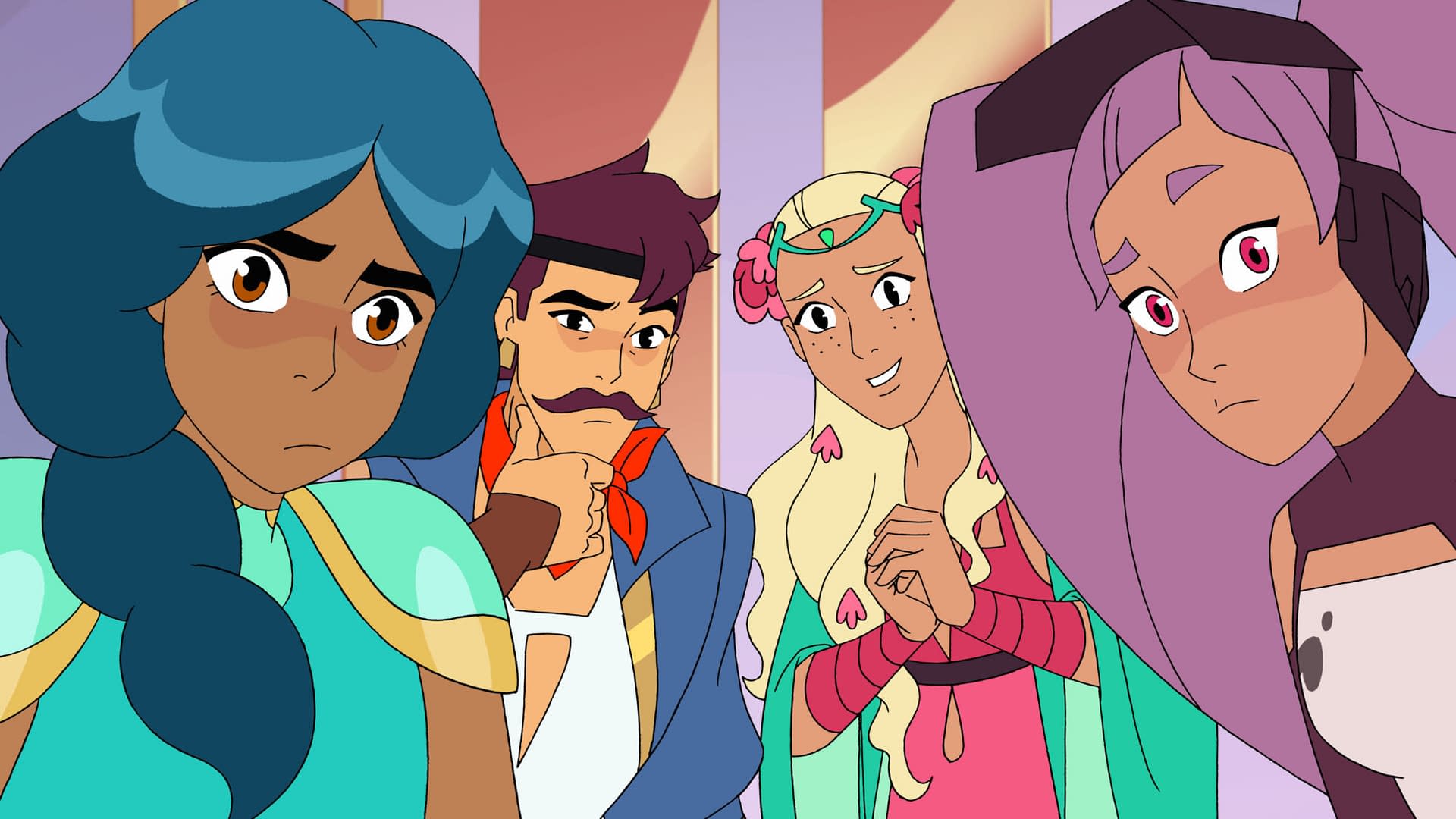 An interesting theory and one definitely based on past experiences with other shows – and one series creator and showrunner Noelle Stevenson appears to debunk in an interview with Inverse: "He-Man is not really on the table for this iteration of She-Ra at all." For Stevenson, there's the question of how the character could translate to modern viewing audiences and what her approach would be:
"It would be a challenge, I think, to bring He-Man to life in the present day. Even more so than She-Ra. He's a very iconic character. It'd be a lot of fun to incorporate him into the world of She-Ra, but I don't know what my what my approach to that would be."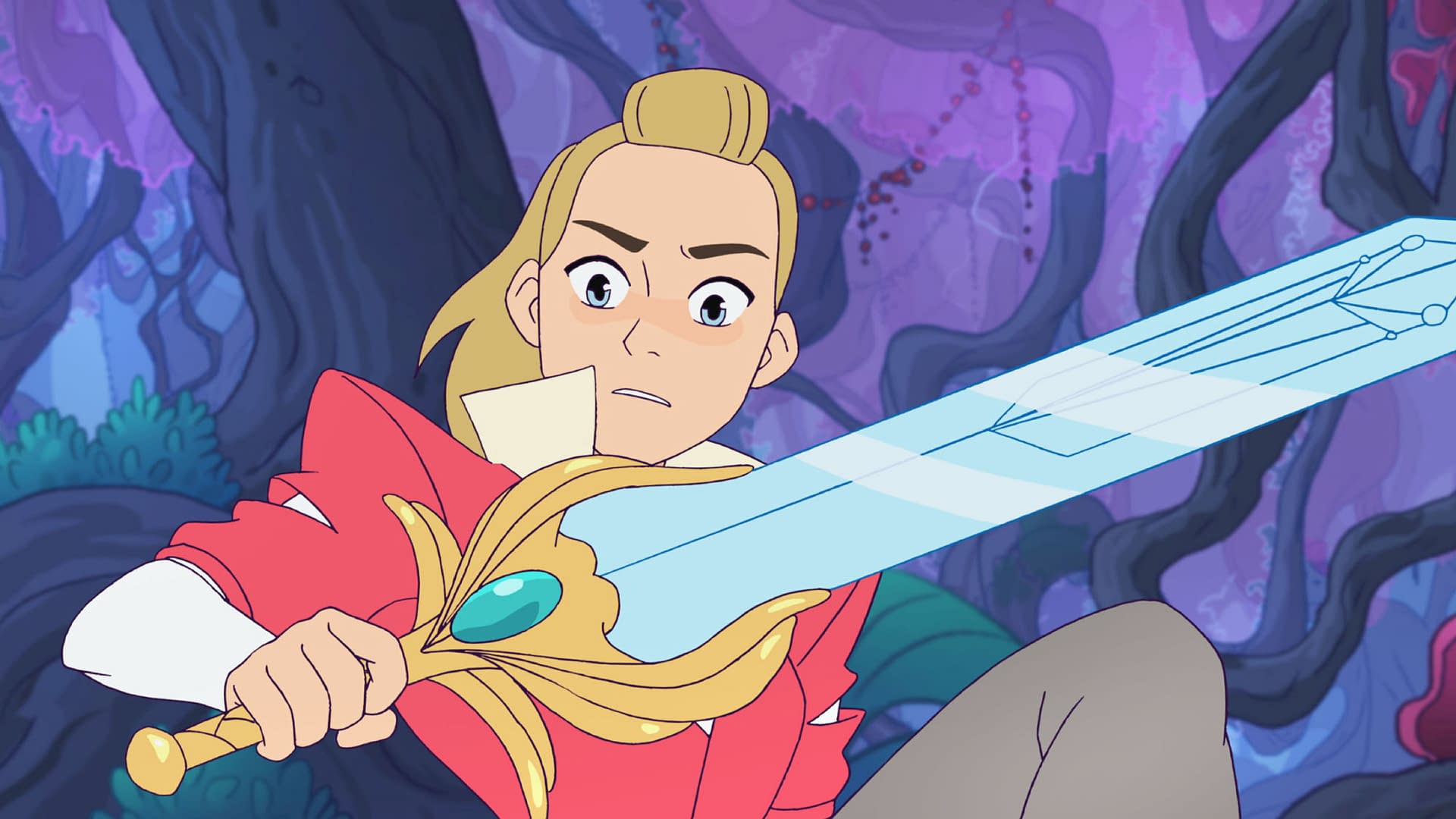 For Stevenson, it was important to establish She-Ra as her own character – with her own story – and not have her dependent upon her Masters of the Universe roots:
"It's sort of a dance of figuring out how to incorporate the larger lore of Masters of the Universe without needing to visit Eternia or see these very, very iconic characters appear. Just letting it be about She-Ra's story and her being disconnected from where she came from, from her family on Eternia."
She-Ra and the Princesses of Power is the story of an orphan named Adora, who leaves behind her former life in the evil Horde when she discovers a magic sword that transforms her into the mythical warrior princess She-Ra. Along the way, she finds a new family in the Rebellion as she unites a group of magical princesses in the ultimate fight against evil.

Adora's destiny turns out to be far greater than she could have ever imagined. As the legendary warrior princess, She-Ra, it's up to her and a spirited group of rebel princesses to restore balance in Etheria by defending it from the place she once called home.
She-Ra and the Princesses of Power stars Aimee Carrero (Elena of Avalor) as Adora/She-Ra, Karen Fukuhara (Suicide Squad) as Glimmer, AJ Michalka (The Goldbergs) as Catra, Marcus Scribner (black-ish) as Bow, Reshma Shetty (Royal Pains) as Angella, Lorraine Toussaint (Orange Is the New Black) as Shadow Weaver, Keston John (The Good Place) as Hordak, Lauren Ash (Superstore) as Scorpia, Christine Woods (Hello Ladies) as Entrapta, Genesis Rodriguez (Time After Time) as Perfuma, Jordan Fisher (Grease Live!) as Seahawk, Vella Lovell (Crazy Ex-Girlfriend) as Mermista, Merit Leighton (Katie and Alexa) as Frosta, Sandra Oh (Killing Eve) as Castaspella, and Krystal Joy Brown (Motown: The Musical) as Netossa.