Fans of Hulu's Shrill can rejoice: the Aidy Bryant-starring comedy will be returning to the streaming service for a sophomore season. A personal favorite of ours from this year's SXSW festival (check out our more detailed thoughts here), the series is set to return for a second season in 2020 with an expanded eight episode order – up from season one's original six.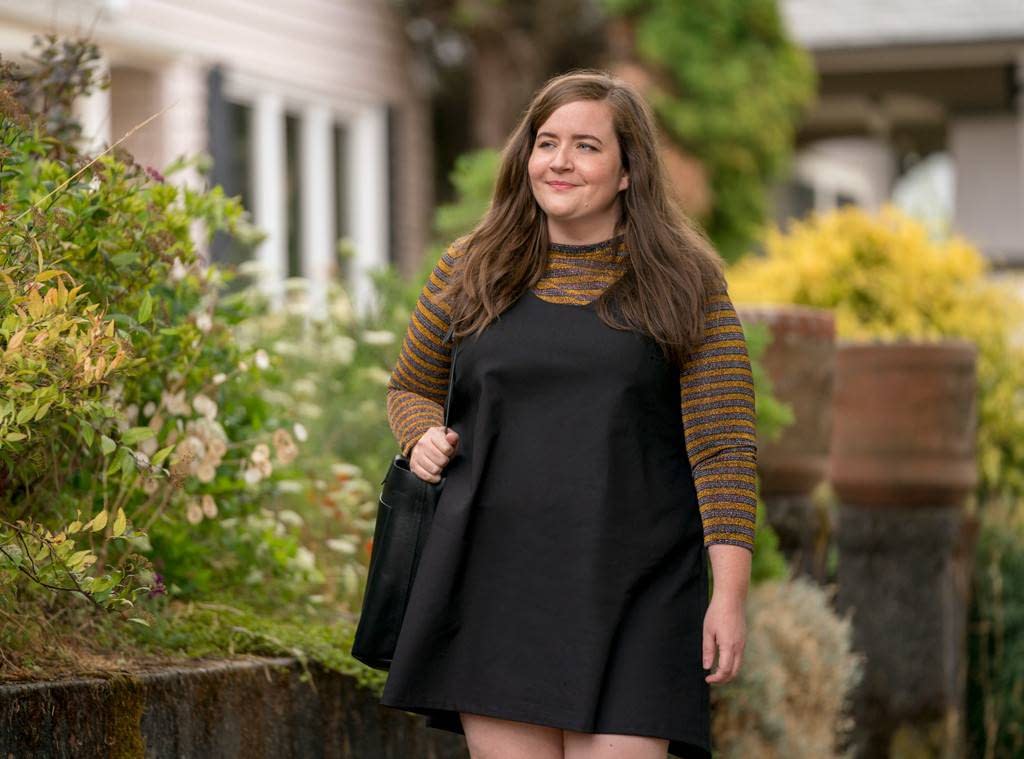 Based on the book by Lindy West, Shrill follows Annie, (Bryant) a writer at an alt-weekly who discovers more about her self-worth as she navigates body positivity, an over-bearing boss, lousy boyfriends, and online abusers. The first season was a delight and a breath of fresh air on the comedy landscape. It's only major flaw was it was only six episodes long – so thankfully, Hulu took care of that for the upcoming season. But like the best of BBC (and now streaming) shows, we get an entire season arc which wraps up a tight story. It leaves us wanting more, and so more is what we will get… but not until 2020, folks.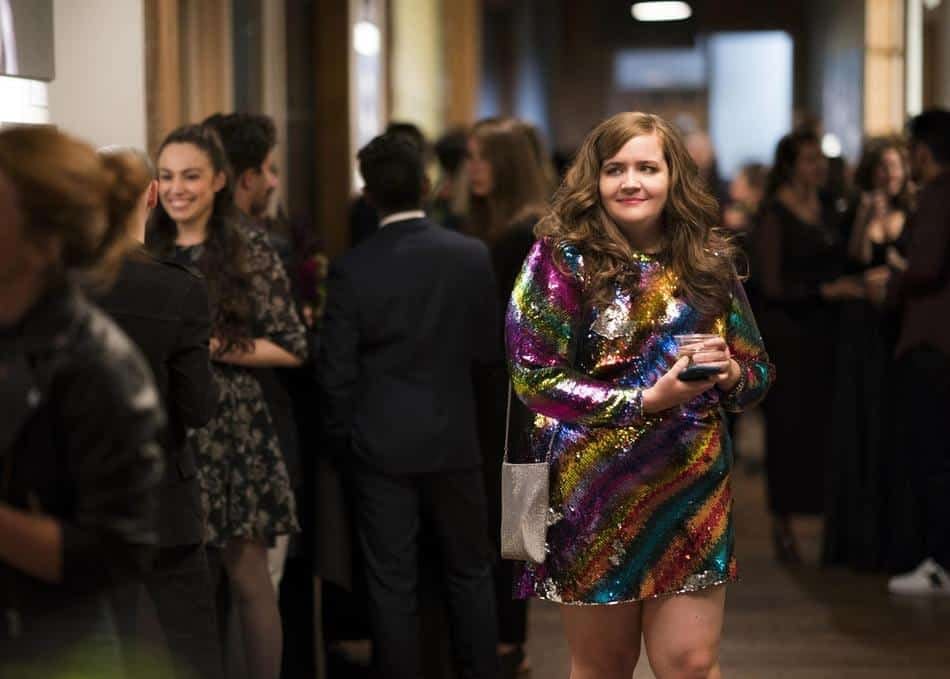 Bryant told The Hollywood Reporter that much of the delay is based around her schedule and how she is balancing another show on top of her Saturday Night Live work:
"I think there is a world where we can squeeze a couple more [seasons] in. I'm not going to stay at SNL forever, even though I love it — it's just really grueling to do both. Particularly this fall, we were editing and doing all the music supervision and all that stuff while I was at SNL. So I would do that in the morning, then go to SNL and work all night. And I can't sustain that forever. I can't do it."
https://www.youtube.com/watch?v=JyUr_-jxWZA&t=8s
From Executive Producers Lorne Michaels and Elizabeth Banks comes Shrill, a comedy series starring Aidy Bryant (Saturday Night Live) as Annie, a fat young woman who wants to change her life — but not her body. Annie is trying to start her career while juggling bad boyfriends, a sick parent, and a perfectionist boss.
Bryant and West executive produce Shrill alongside Elizabeth Banks and Max Handelman of Warner Bros. TV's Brownstone Productions, SNL mastermind Lorne Michaels and Andrew Singer of Broadway Video, and showrunner Ali Rushfield.
Hulu's Shrill is well worth your time and a screening, especially as other shows begin to go on summer hiatus. If you're anything like us, you'll be instantly hooked and probably end up binging all six episodes before you know it.
Enjoyed this article? Share it!