NFL Draft Preview – NFC South
My favorite weekend of the year is coming up, and it's not because my first day is part of it. The NFL draft kicks off on Thursday night with first round selections, then Friday rounds two and three with four through seven taking place on Saturday. To put it in Comic terms, its like the weekend when the X-Men editors get together and decided which mutants are on the Blue team, which go Gold and which are Red. Making a selection in the draft is not easy. Experts study all the players coming out of college, trying to find their strengths and weaknesses both on and off the field and trying to predict how they'll project as a professional and rank them based on all the other players available. From there a team makes their decision based on those rankings and their particular needs. Just because someone is the best player available doesn't mean they're right for the team choosing at that point. And need can make a team reach on a player not as good as some of the ones available. Need is why quarterbacks are always taken higher than their ranked. So going into the weekend, knowing what your team needs may help you figure out who they'll take. Here are the basic needs for the NFC South: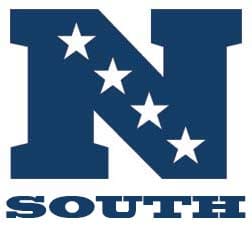 ATLANTA FALCONS – The team has a glaring hole at defensive tackle with Dontari Poe leaving in free agency and no real replacement to step up on the roster. This almost seems like a for sure first round choice for them. Matt Ryan could use a few more targets in the form of a pass catching tight end and a third option at wide receiver. And an edge rusher on day two or early day three would help the depth at defensive end a lot. The Falcons could also use a full back with the offense they run, but it's become a very specialized position and there are enough decent ones available that they can wait until day three if they want to.
CAROLINA PANTHERS – The Panther's top need was a self-inflicted wound made when they traded away Kelvin Benjamin. They need a #1 wide receiver and will like need to use their first pick to fill that role. They also have some holes in their secondary where they need a big hitting/leader at safety and a solid cover cornerback to play opposite of James Bradberry. Losing Andrew Norwell in free agency means they need a versatile offensive linemen to groom and with Julius Peppers being one of their best edge rushers, they'll need to bring someone in to play behind him and eventually take over the spot.
NEW ORLEANS SAINTS – The Saints have a solid team with few glaring weaknesses, allowing them to focus on depth in the draft. Places they'll want to look for an upgrade would be tight end and pass rush. Both those areas could be better served with some young talent coming in. An offensive tackle prospect to work with behind the current starters would also make sense. But the issue that may be the most glaring is the next quarterback. Drew Brees just signed for two more years and is still playing well, but quarterbacks don't tend to fade slowly and the future has to be thought of. A young arm brought in to learn behind the future hall-of-famer would make a lot of sense early in the draft.
TAMPA BAY BUCCANEERS – The Bucs have to areas of immense need. After addressing the defensive line in free agency, the teams secondary needs some serious help. Currently 35-year old Brent Grimes is slated to start at corner opposite Vernon Hargreaves and that doesn't bode well for the season. A young corner early in the draft to develop and add depth is crucial. The other position of need is runningback now that the team has parted ways with Doug Martin. Peyton Barber and Jacquizz Rodgers might be able to hold the fort for a year, but an every down rusher is going to be needed sooner rather than later.
---
---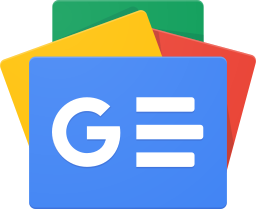 Stay up-to-date and support the site by following Bleeding Cool on Google News today!