Posted in: Audio Dramas, Conventions, Events, Preview, Recent Updates, san diego comic con, TV | Tagged: 2019 SDCC, Audible, Audio Drama, bleeding cool, cable, sdcc, stan lee, Stan Lee's Alliances: A Trick Of Light, streaming, television, tv, Yara Shahidi
---
"Stan Lee's Alliances: A Trick Of Light" SDCC Audible Experience Better Than Audio Drama
"Welcome to Lake Erie" That is what you hear when you walk into the Stan Lee's Alliances: A Trick Of Light Audible experience at Comic-Con International: San Diego (SDCC). The room has blank walls and reflective mirrors that make you feel like you in a carnival funhouse. You have already been given a temporary tattoo of a sound wave that converts into a sound bite from the Audible Original.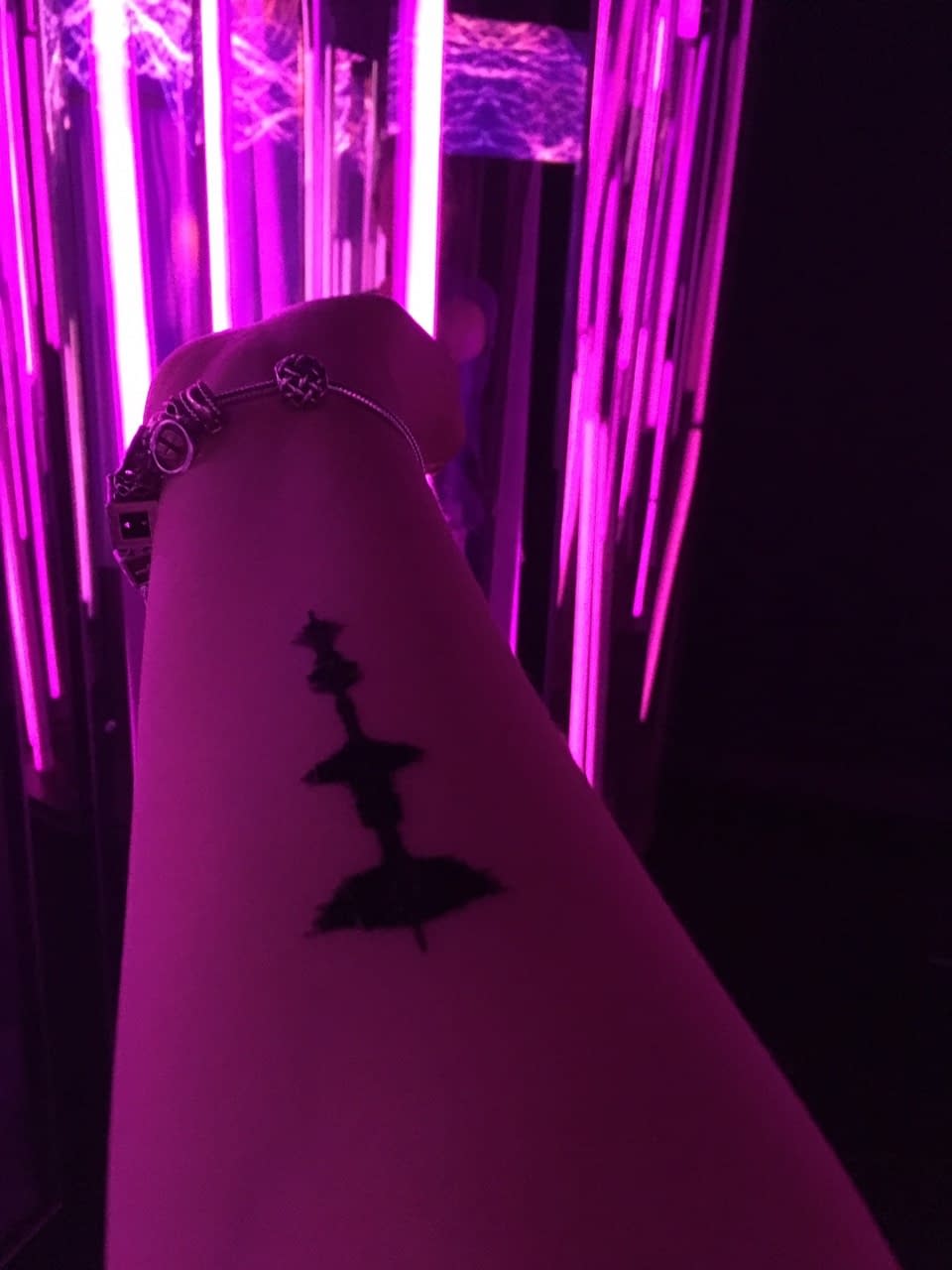 As you stand there looking around, projections of clouds appear on the walls, reflecting off of the pillars. Light bars within the pillars begin to flash as you see the sites and hear the sounds of an otherworldly storm around you. Yara Shahidi's voice, a clip from A Trick of Light fills the room as the projected storm rages around you.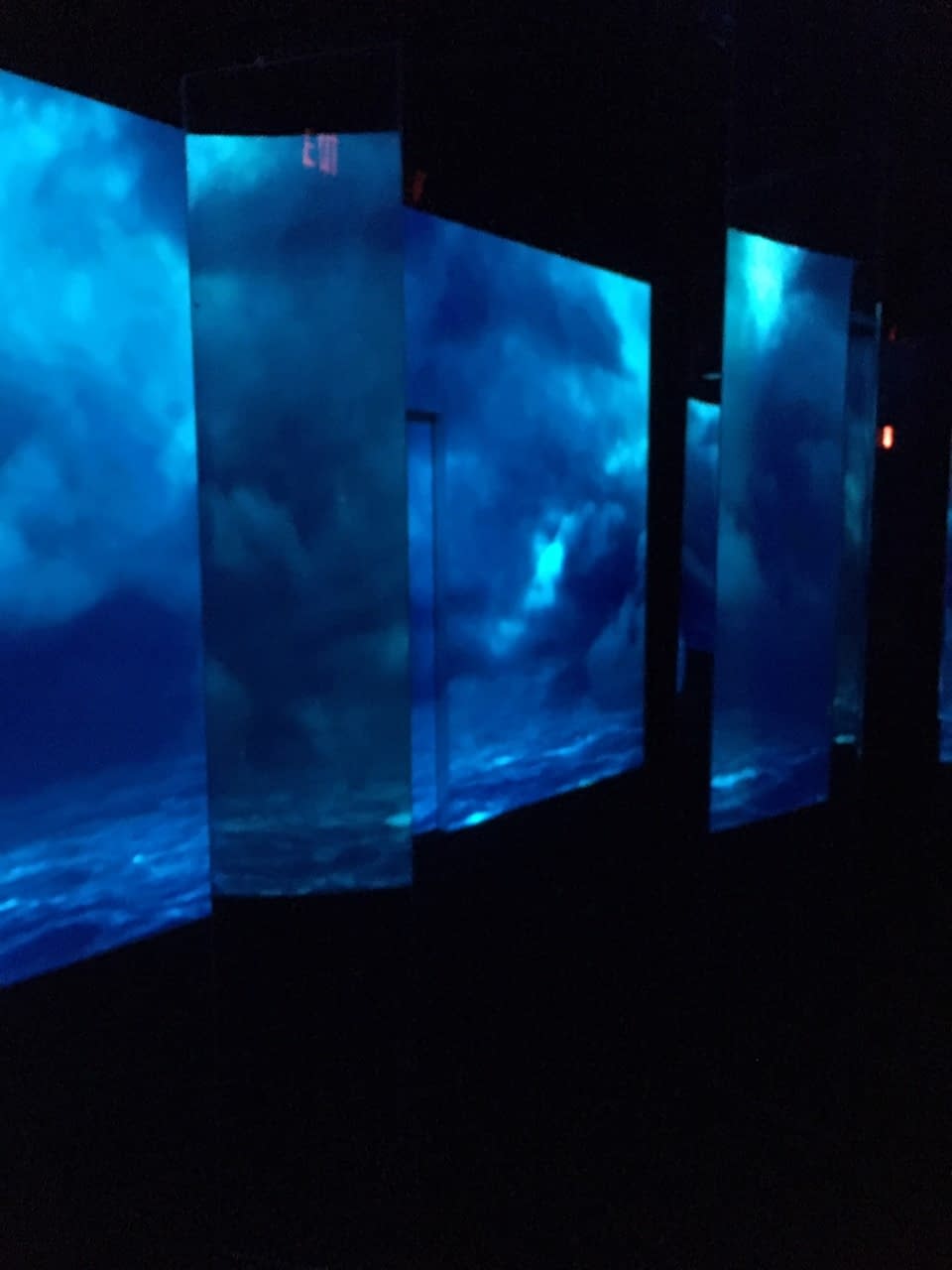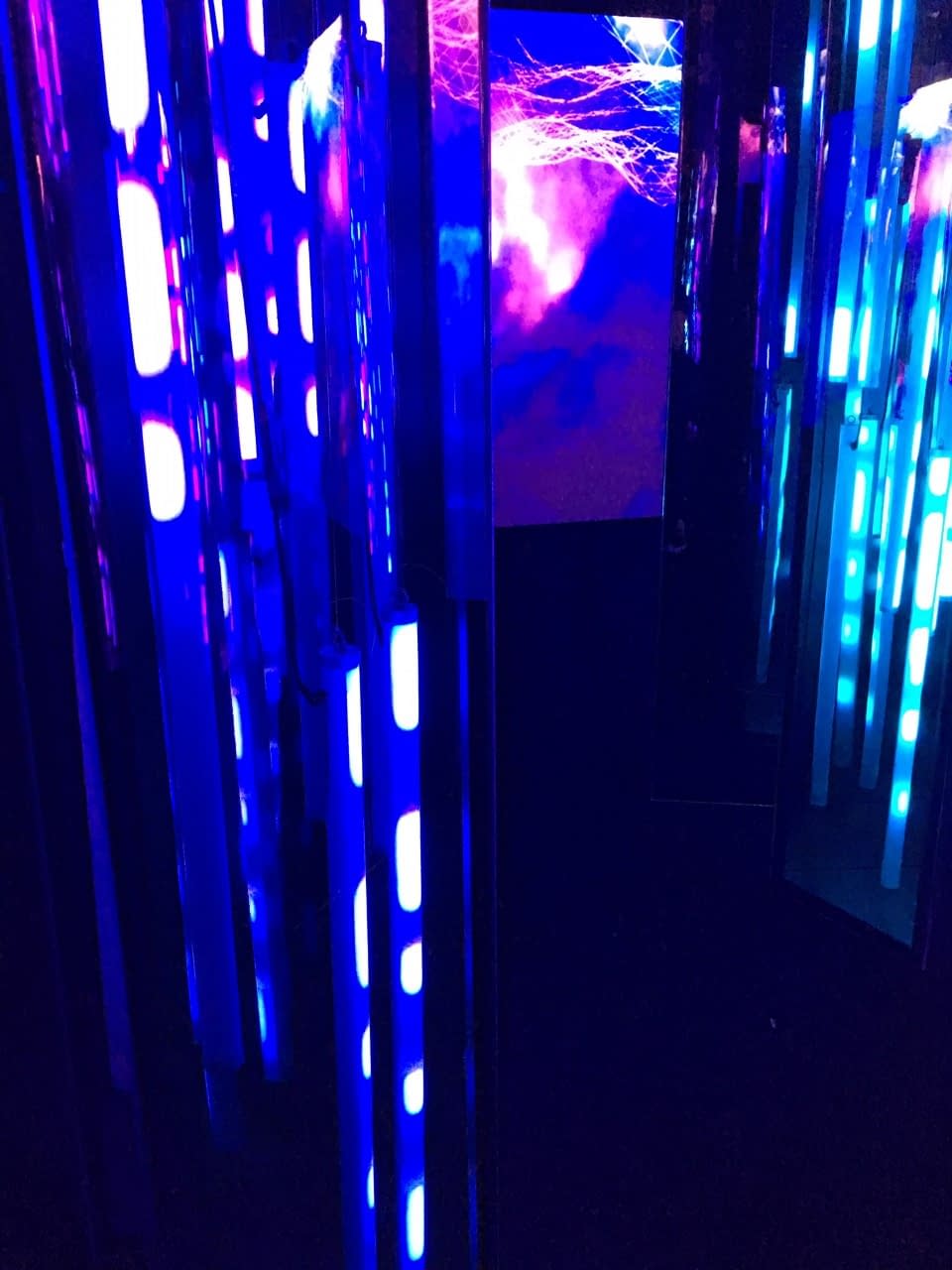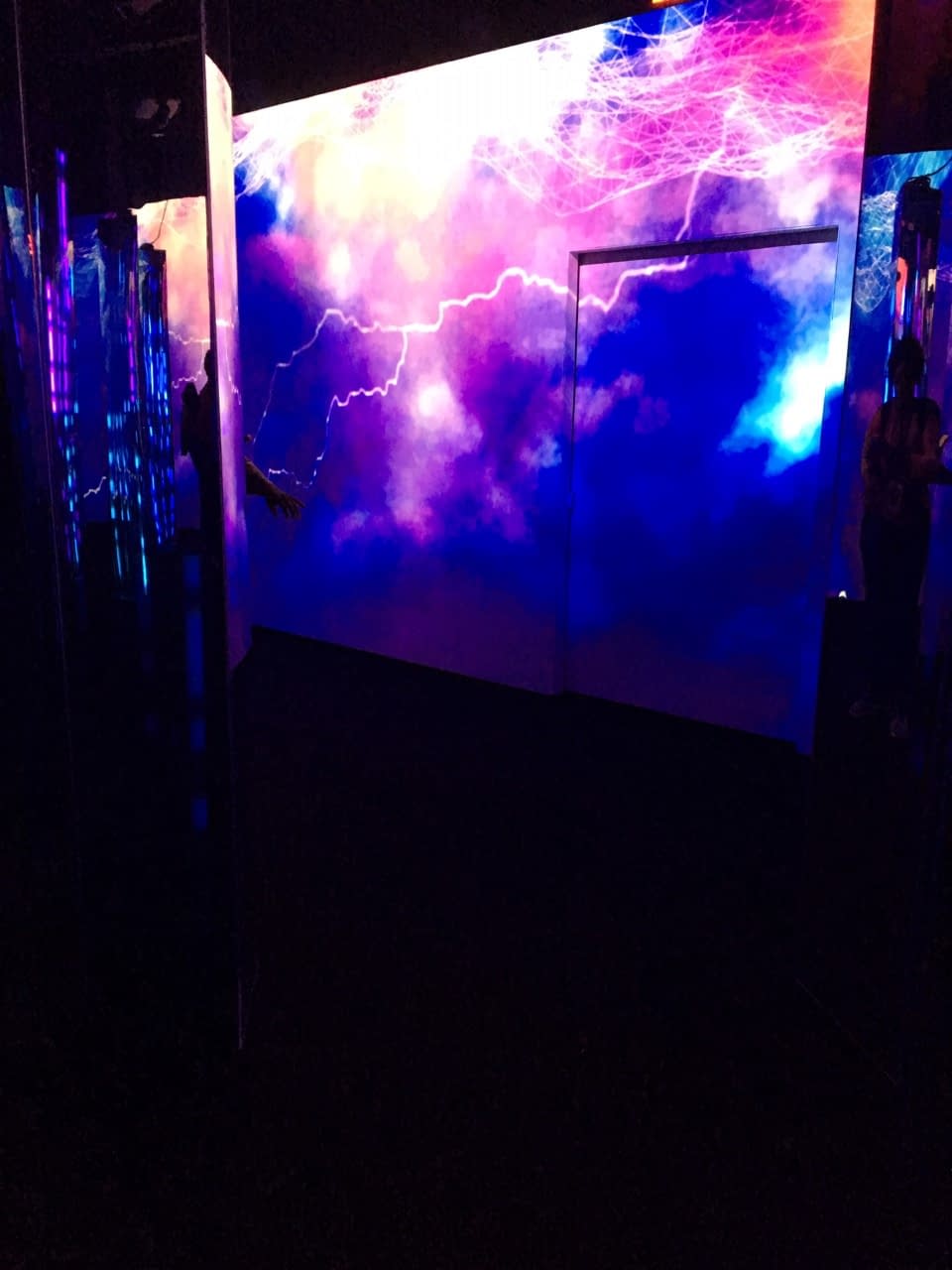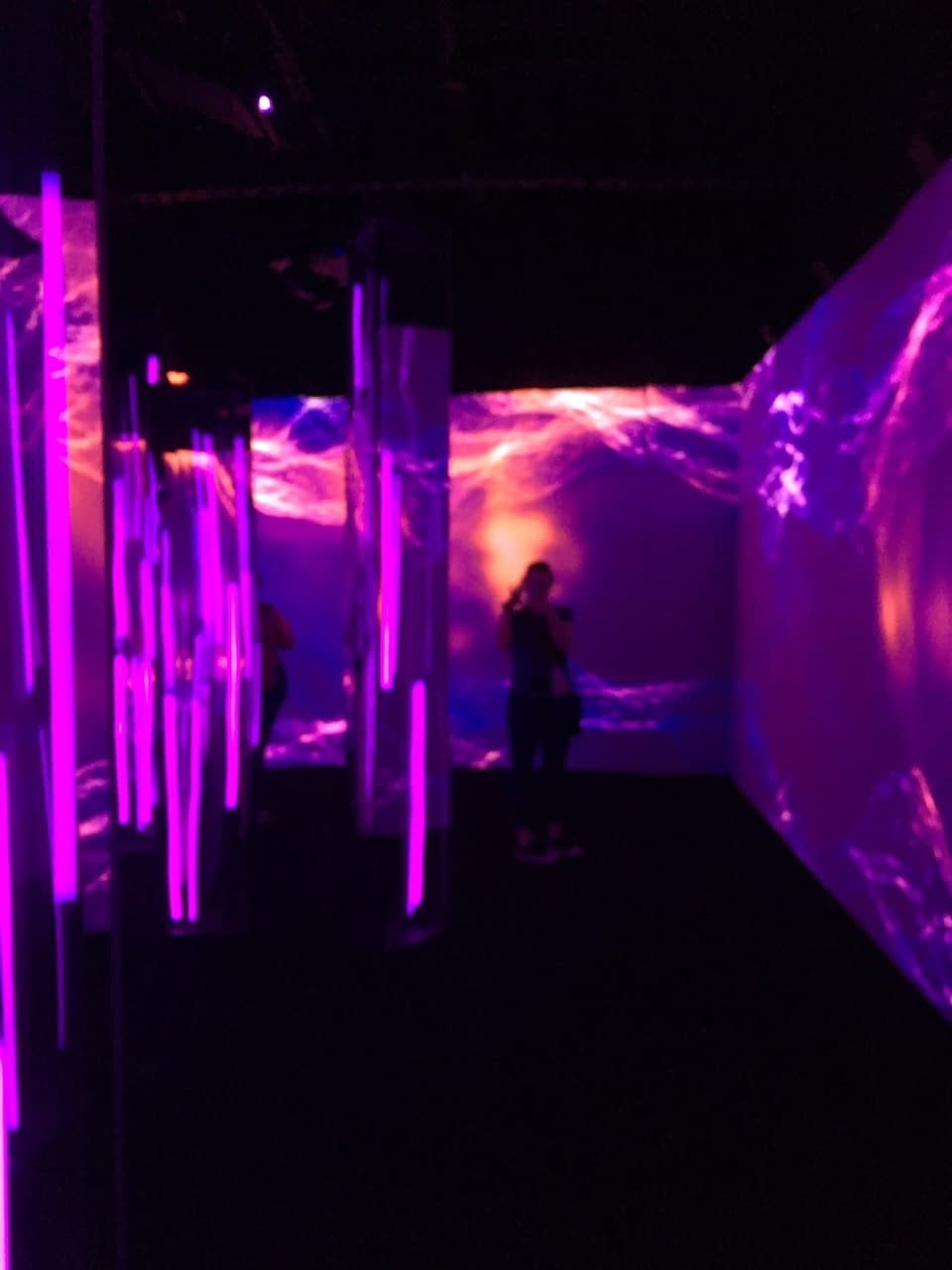 When the excerpt ends, you are led down a dark hallway to what looks like a doorway of lights. Only to find that the lights are a false entrance You turn and enter the Audible version of cyberspace. Red glowing elastic fences mark a maze of sorts. Quotes from the Audible appear on the walls.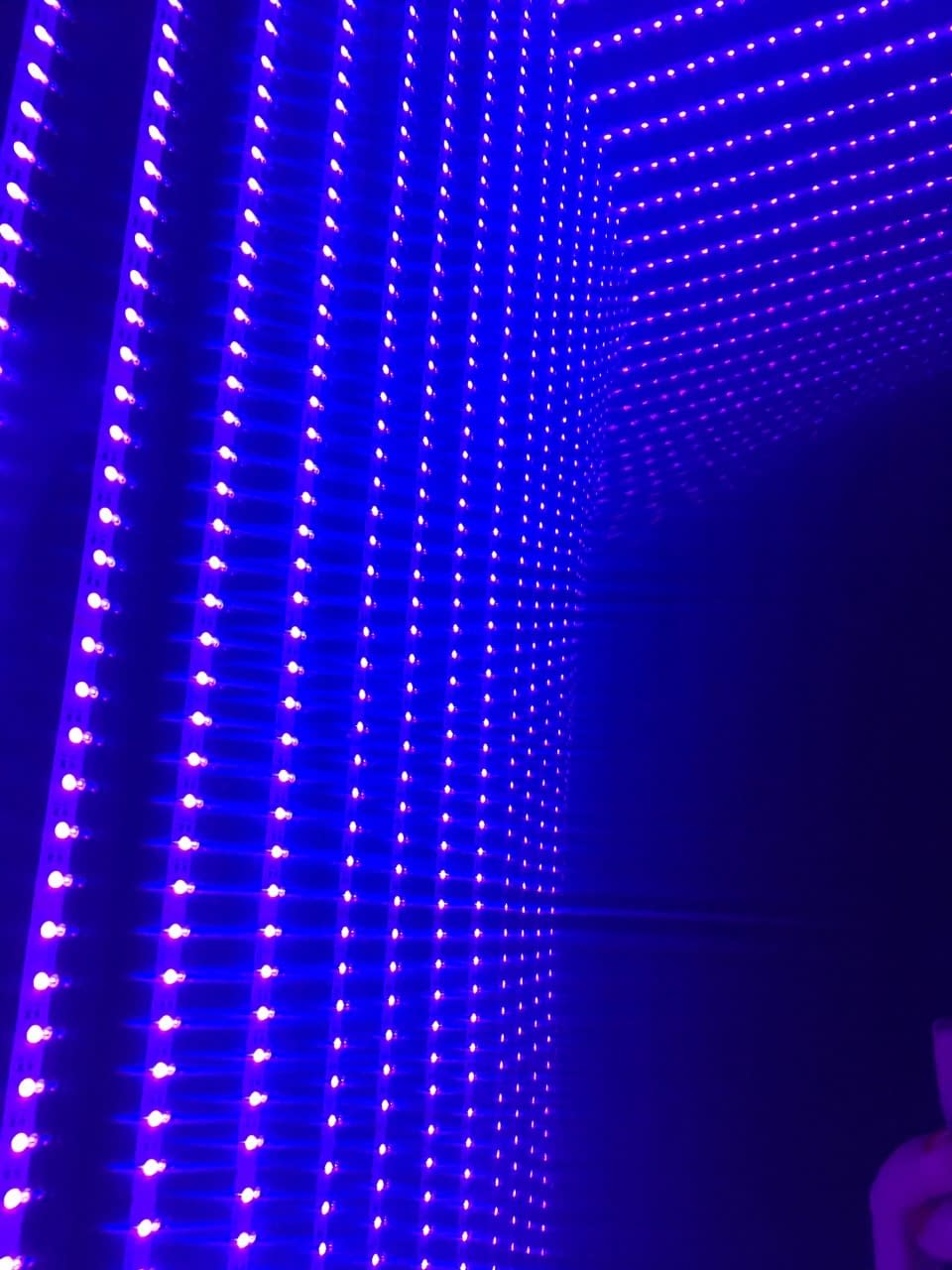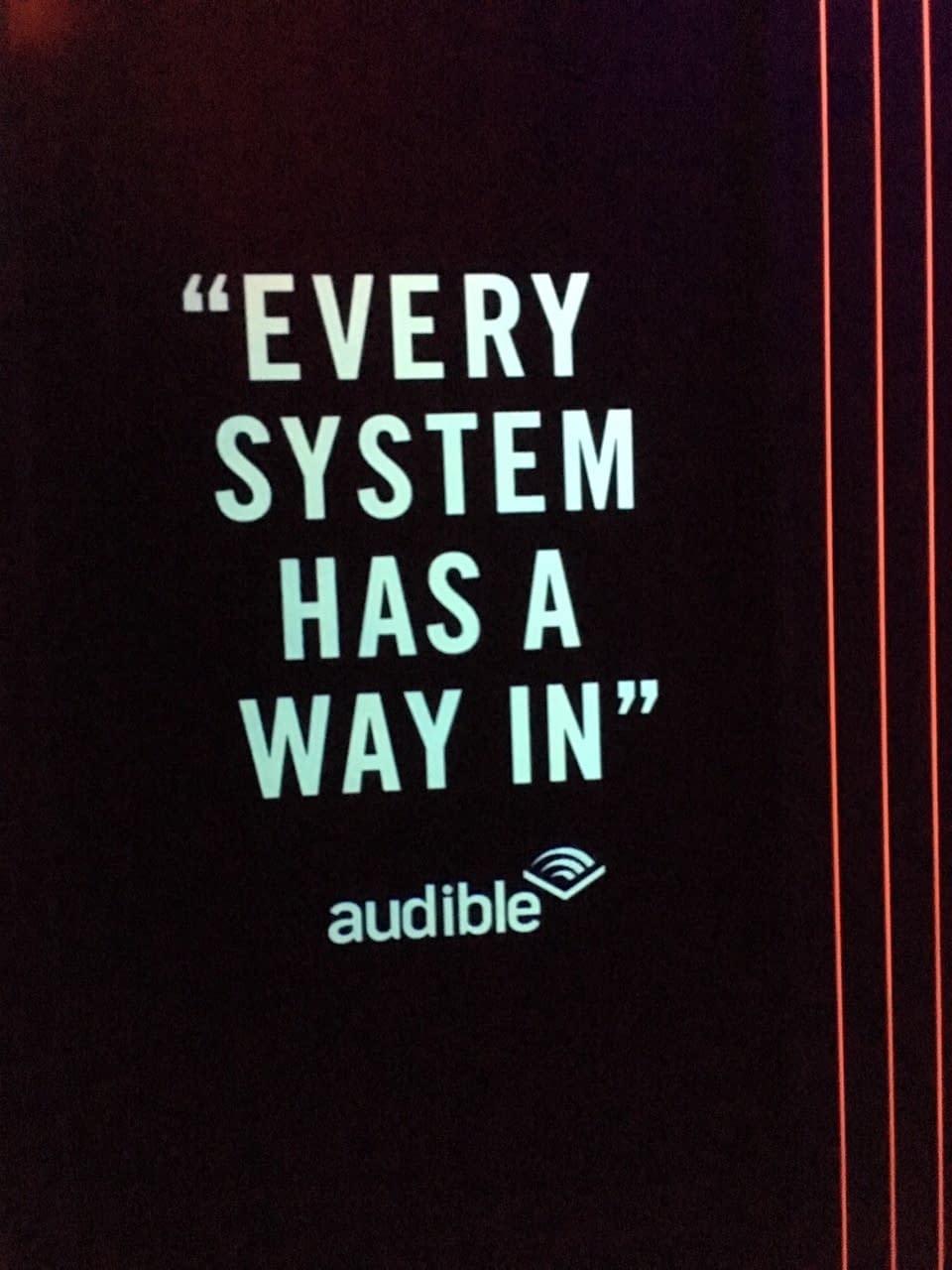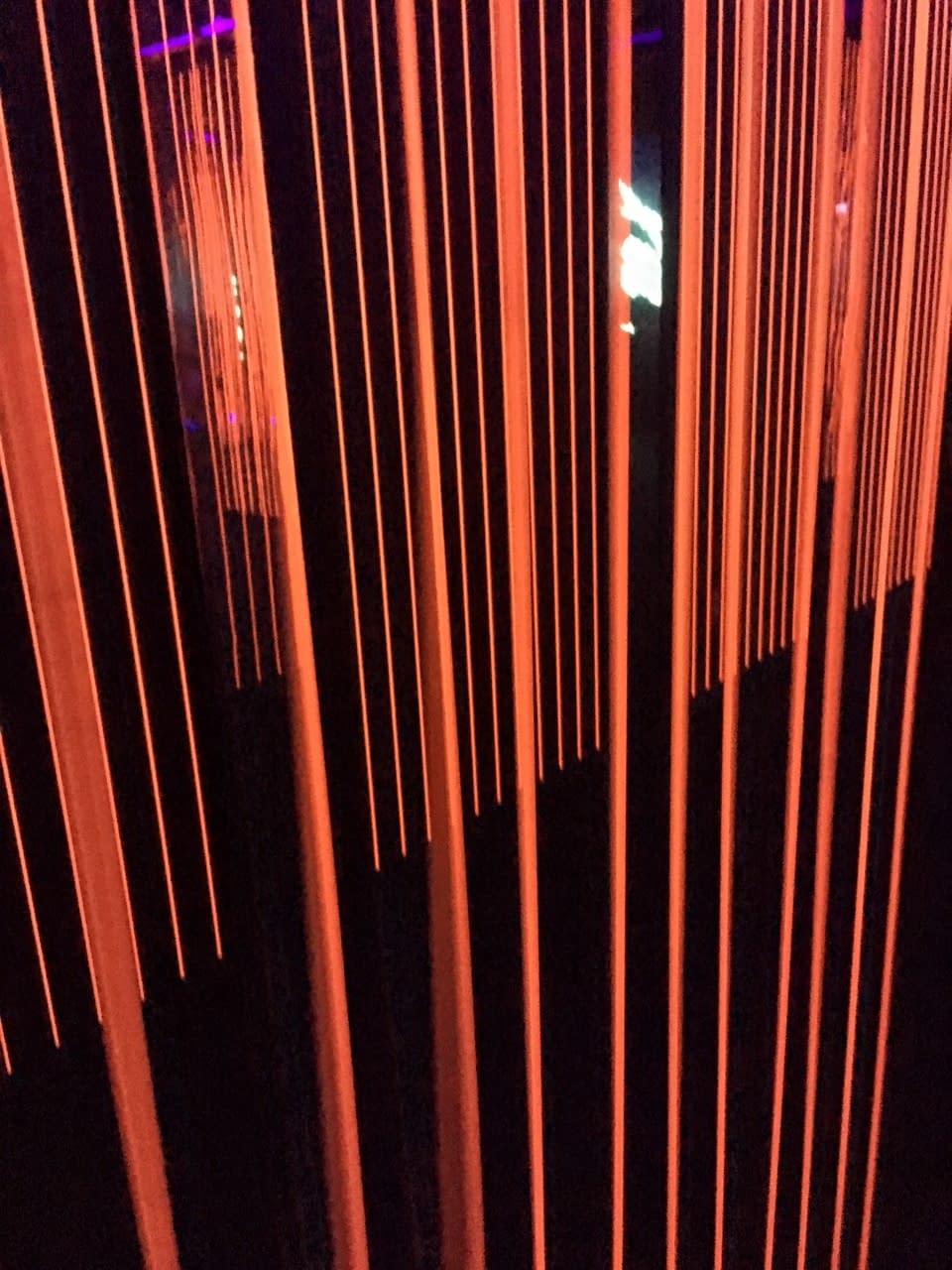 Moving through the visual maze, you find an Audible logo on the floor at each dead end. Every time you stand on a logo, you hear a segment of the story accompanied by a light-based visual effect . The feeling of being lost in the story, and lost in cyberspace, surrounds you.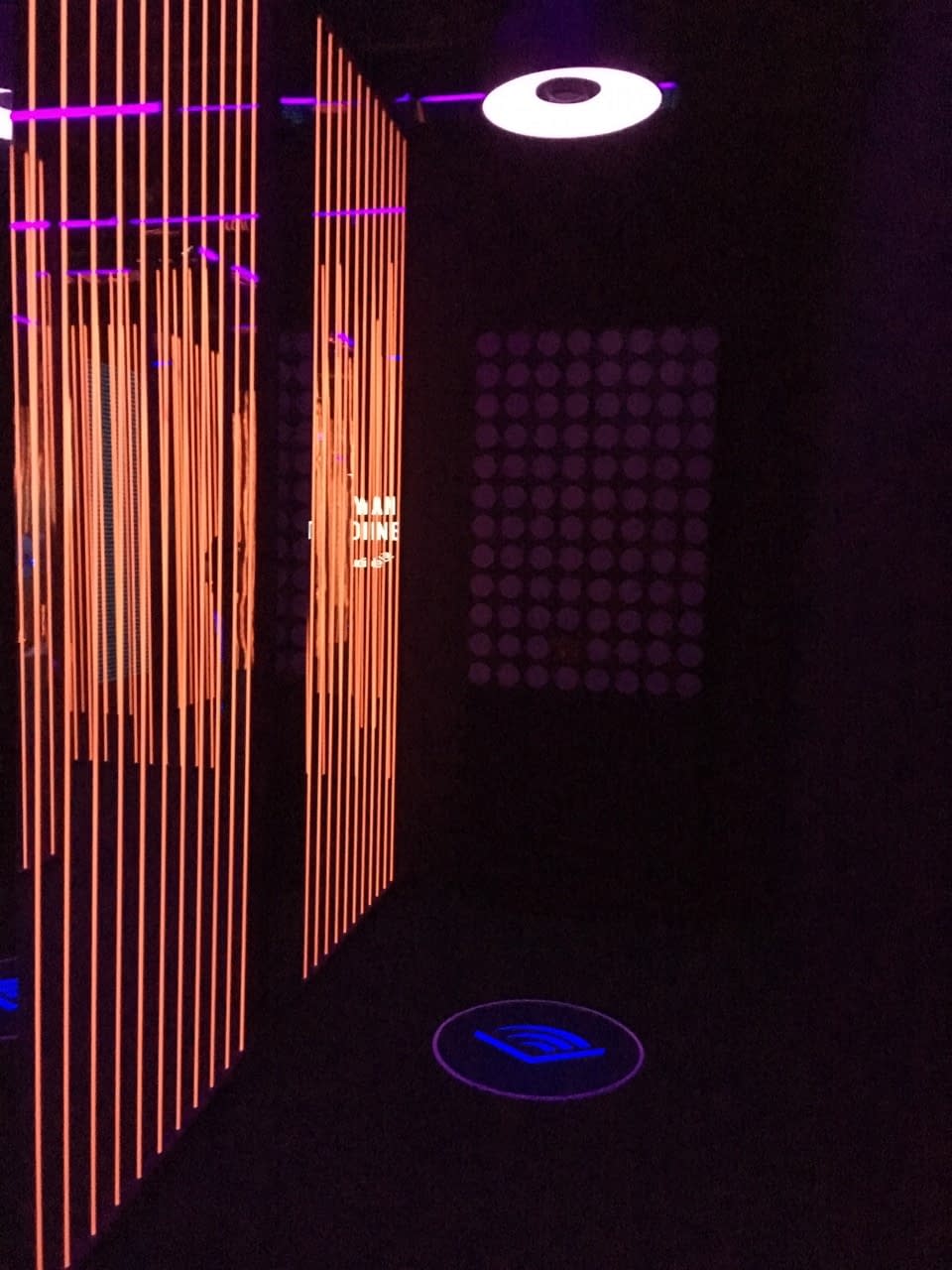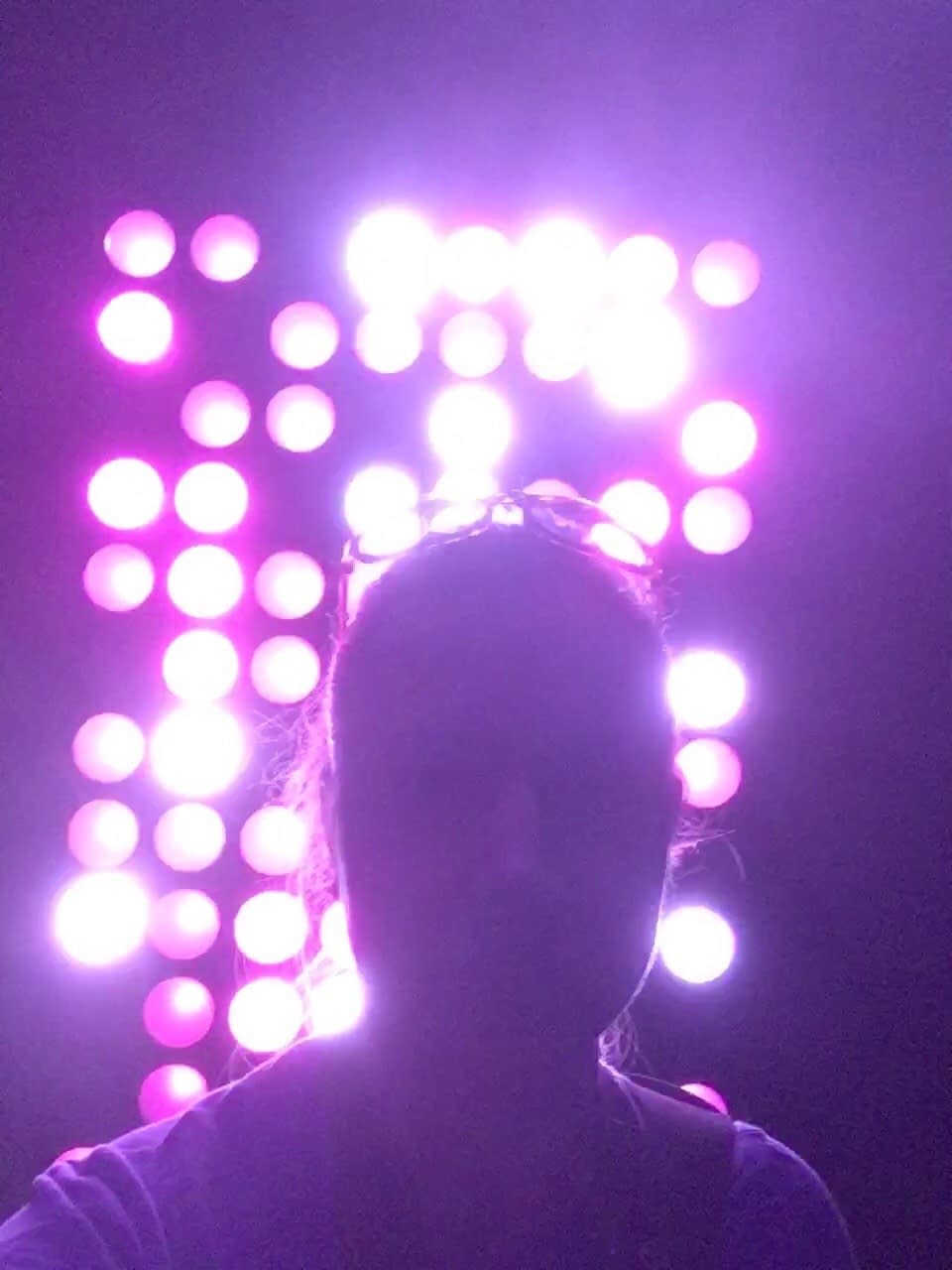 Walking through to the end of the experience you find multiple reminders of Stan Lee's presence and participation in the project. You hear his voice in a sound clip from the forward to A Trick Of Light. His signature appears in lights on the wall. And there is even a sweet surprise on a wall of binary code.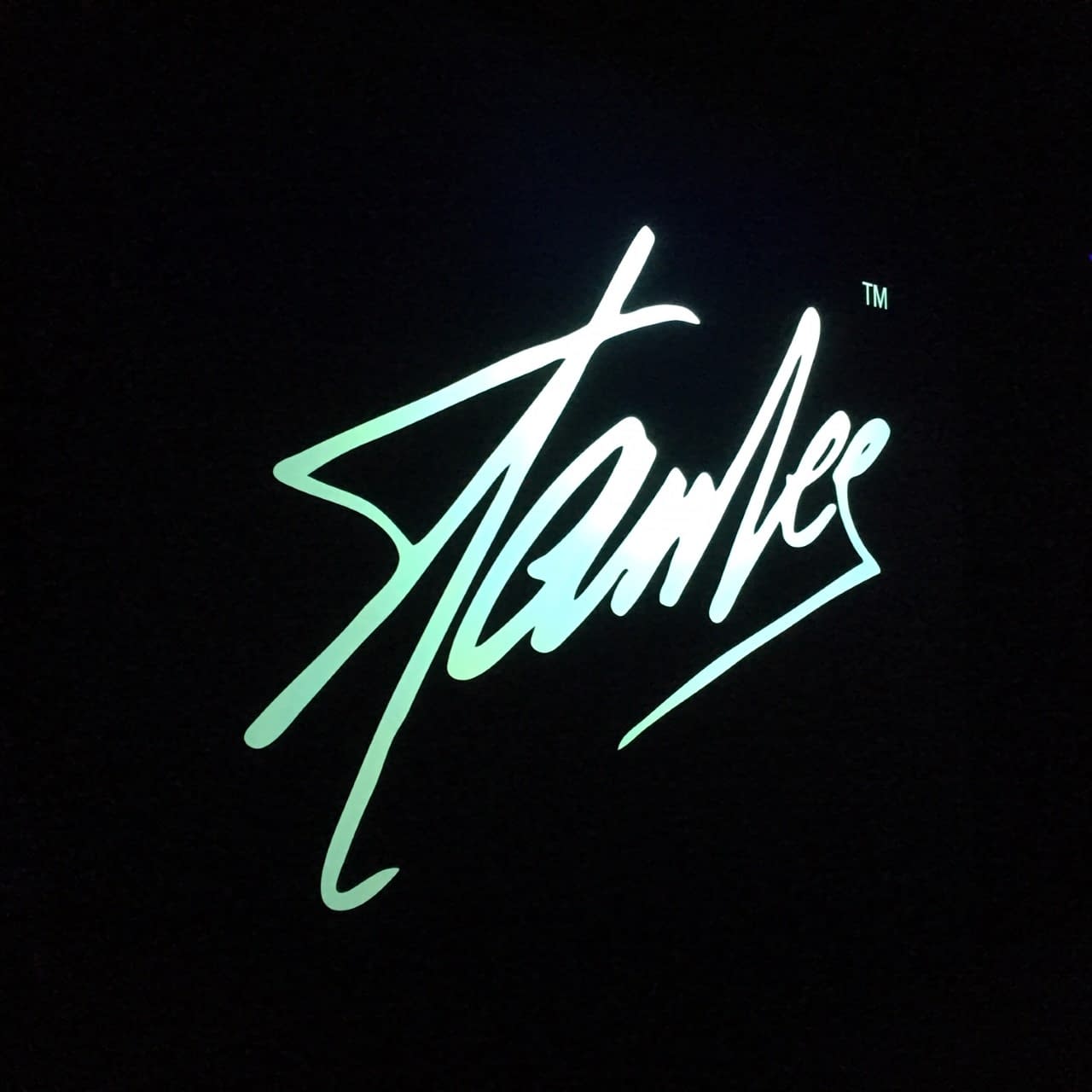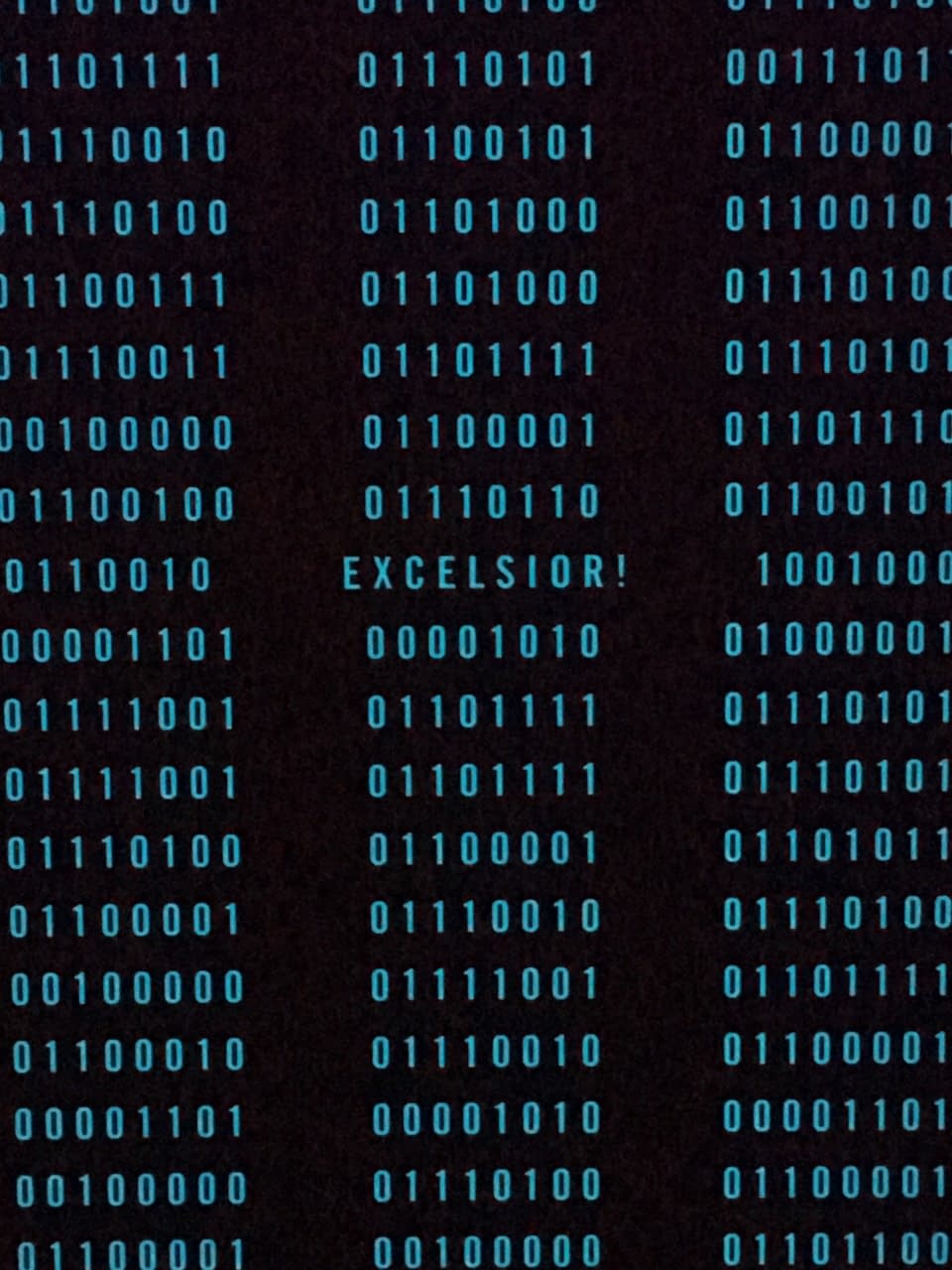 Reaching the end of the experience, one of the Audible staff members hands you a polarized visor. Looking like a virtual reality mask, the visor is likely not that effective as sunglasses, but definitely adds a certain…something…to your look.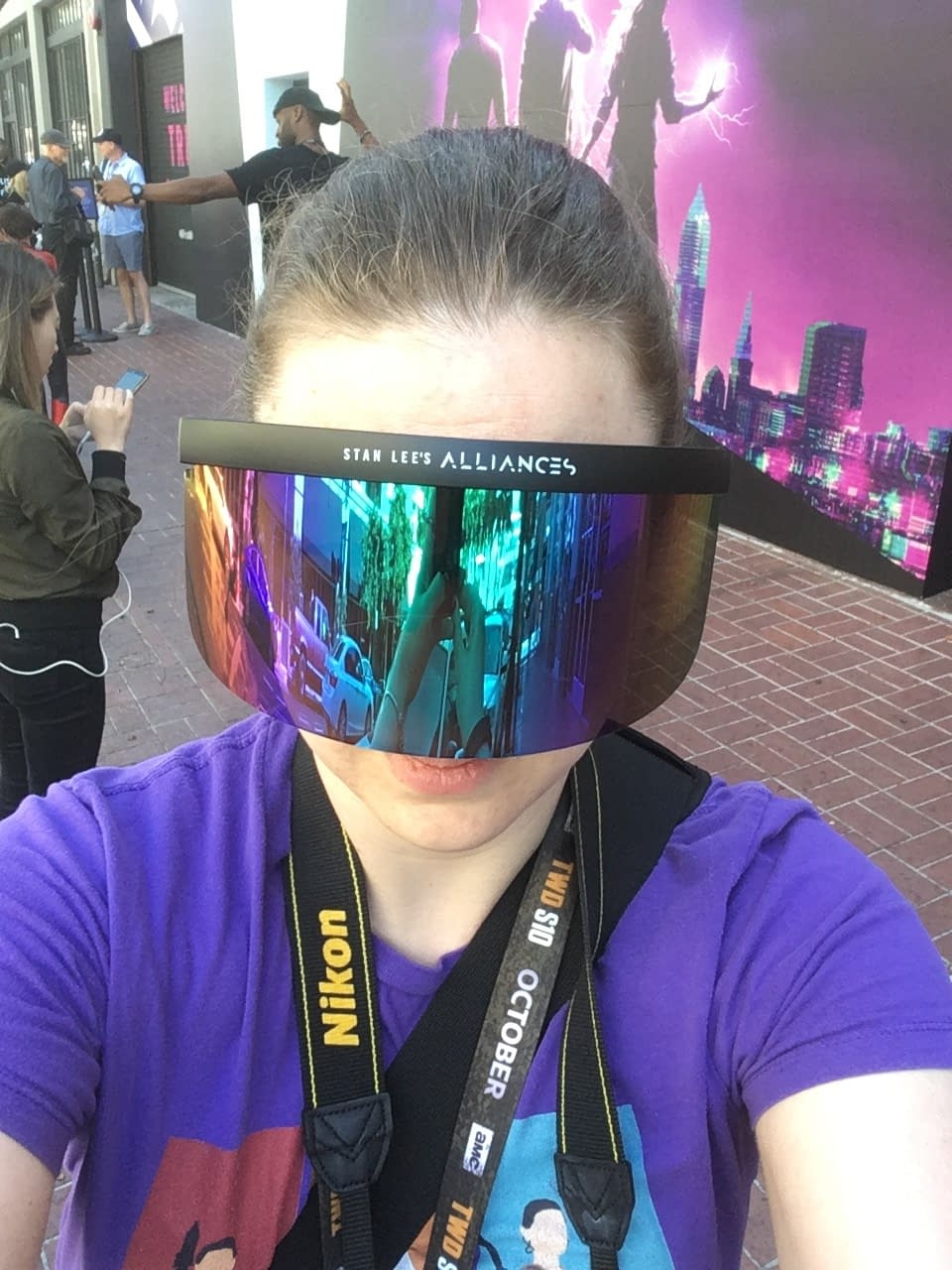 The Stan Lee's Alliances: A Trick Of Light SDCC Audible Experience was better than the Audible Original itself, to be quite honest – and I don't write that lightly. Listening to the story, I had trouble connecting with the content and feeling fully-immersed in the events. Standing in the dark room, surrounded by sights and sounds that enhanced the listening experience, I was able to engage with the material in a way I hadn't before. It made me like the Audible more, which is really what these SDCC experiences are all about.

Now here's Audible's official look at the activity – seriously lacking in intimidating eyewear, but impressive nonetheless…
---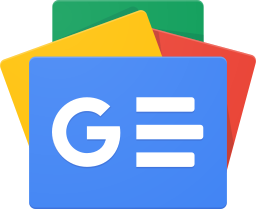 Stay up-to-date and support the site by following Bleeding Cool on Google News today!