Back in November 2018, rumors abounded that a possible spinoff of Star Trek: Discovery series based on Michelle Yeoh's character Philippa Georgiou was in the works.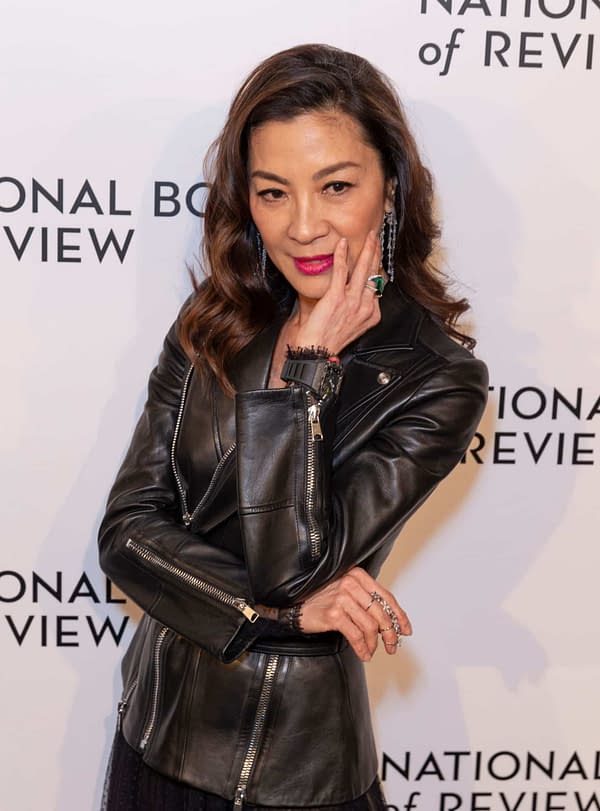 As of today, that rumor has been confirmed, and the series is currently in development says Variety.
Incoming transmission: New #StarTrek series starring Michelle Yeoh coming to @CBSAllAccess! The series will expand on Philippa Georgiou's current role in Starfleet's Section 31 division. pic.twitter.com/xyITZGMOee

— Star Trek on CBS All Access (@startrekcbs) January 14, 2019
In a statement, Yeoh said:
"I'm so excited to continue telling these rich 'Star Trek' stories. Being a part of this universe and this character specifically has been such a joy for me to play. I can't wait to see where it all goes – certainly I believe it will go 'where no WOMAN has ever gone before!'"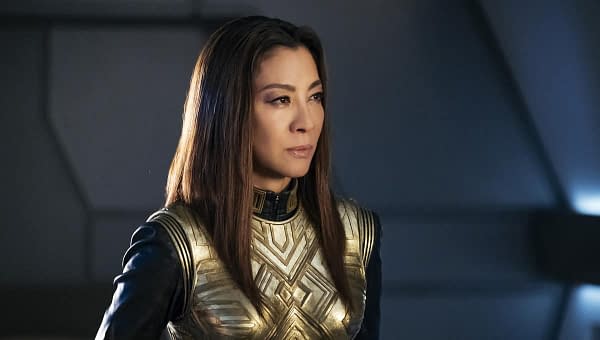 Variety goes on to say that this new series will be written by Bo Yeon Kim and Erika Lippoldt. The series will be produced by CBS Television Studios, Star Trek: Discovery showrunner Alex Kurtzman's Secret Hideout, and Roddenberry Entertainment. Kurtzman, Heather Kadin, Rod Roddenberry, and Trevor Roth will serve as executive producers.
Alex Kurtzman said of this announcement:
"Michelle has shattered ceilings, broken boundaries, and astonished us with her grace and gravitas for decades. As a human, I adore her. As an actor, I revere her. Erika and Boey are remarkable, exciting writers who bring a fresh perspective to the world of 'Star Trek,' and we're all thrilled to explore the next wild chapter in the life of Captain Philippa Georgiou."
No word on when we may see this series, but we'll keep you updated.
Star Trek: Discovery returns to CBS All Access on January 17th, 2019.
Enjoyed this article? Share it!