Posted in: Paramount+, streaming, TV, YouTube | Tagged: Brent Spiner, Data, inside of you, michael rosenbaum, podcast, preview, star trek, The Next Generation
---
Star Trek: Brent Spiner on Why Playing Data Used to Give Him Anxiety
On Michael Rosenbaum's Inside of You podcast, Star Trek: TNG star Brent Spiner shared what it was about playing Data that gave him anxiety.
---
If you had a chance to check out yesterday's post, then you know that Star Trek: The Next Generation star Brent Spiner (Data or many more) is Michael Rosenbaum's (Smallville, It's Always Sunny in Philadelphia) guest on this week's episode of the Inside of You podcast. Previously, we checked in on Spiner & Rosenbaum discussing the former's relationship with William Shatner (James T. Kirk) and how he almost found himself in an accidental Twitter beef with "Shatner." But this time around, Spiner discusses what it was like playing Data in the early days of the classic series. Specifically, what it was about the role that created such anxiety for him early on, what he did to handle it during the first two seasons… and why S07E17 "Masks" has some of the "most preposterous acting" that he's ever done (Spiner's words).
At one point during the episode, Rosenbaum asks if Spiner has a photographic memory considering the number of lines he had to have memorized for each episode (as Spiner reminds us, they were filming approximately 26 episode seasons at that time). That question led to Spiner explaining how much anxiety he would have at the end of a 16-hour filming day when he would look over his lines for the following day (nope, not next week… the following day).
But the actor revealed that he would make a deal with himself: once he was able to say his lines perfectly out loud one time, he could grab some sleep. That said, Spiner also admitted that there were some nights when sleep just wasn't going to happen because of it. Rosenbaum asked if Spiner ever went to the producers to ask if they could cut the dialogue down a bit, and that's when Spiner explains how the first two seasons were tough work-wise; but by the third, the producers realized that the cast could unofficially front specific episodes so the workload began to even out a bit. And that's when the conversation turns to S07E17 "Masks" and how the episode saw Spiner having to take on five (yup, five) roles – and we'll leave that for Spiner since we couldn't hope to do the story justice:
Here's a look at the episode (and make sure to subscribe to the Inside of You with Michael Rosenbaum YouTube Channel here):
---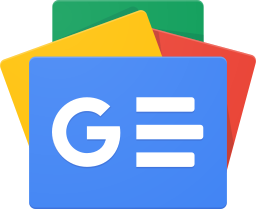 Stay up-to-date and support the site by following Bleeding Cool on Google News today!