"Star Trek: Picard": Marina Sirtis, Brent Spiner Talk "TNG" Reunion, Chemistry
Marina Sirtis added a unique role to the galaxy of Star Trek as ship's counselor in The Next Generation. While first officer Commander William Riker (Jonathan Frakes) sat at Captain Jean-Luc Picard's (Patrick Stewart) right side, Counselor Deanna Troi (Sirtis) flanked Picard's left. The last time Sirtis played her 15 years ago on the finale of Enterprise alongside Frakes. Married since the events of Nemesis (2002), Jean-Luc visits his former crewmates now with child at their remote cabin in the upcoming Star Trek: Picard. Sirtis spoke to Comic Book about her experience – beginning with one direct request: "I only had one proviso [going to Picard]: I'm not wearing a spacesuit."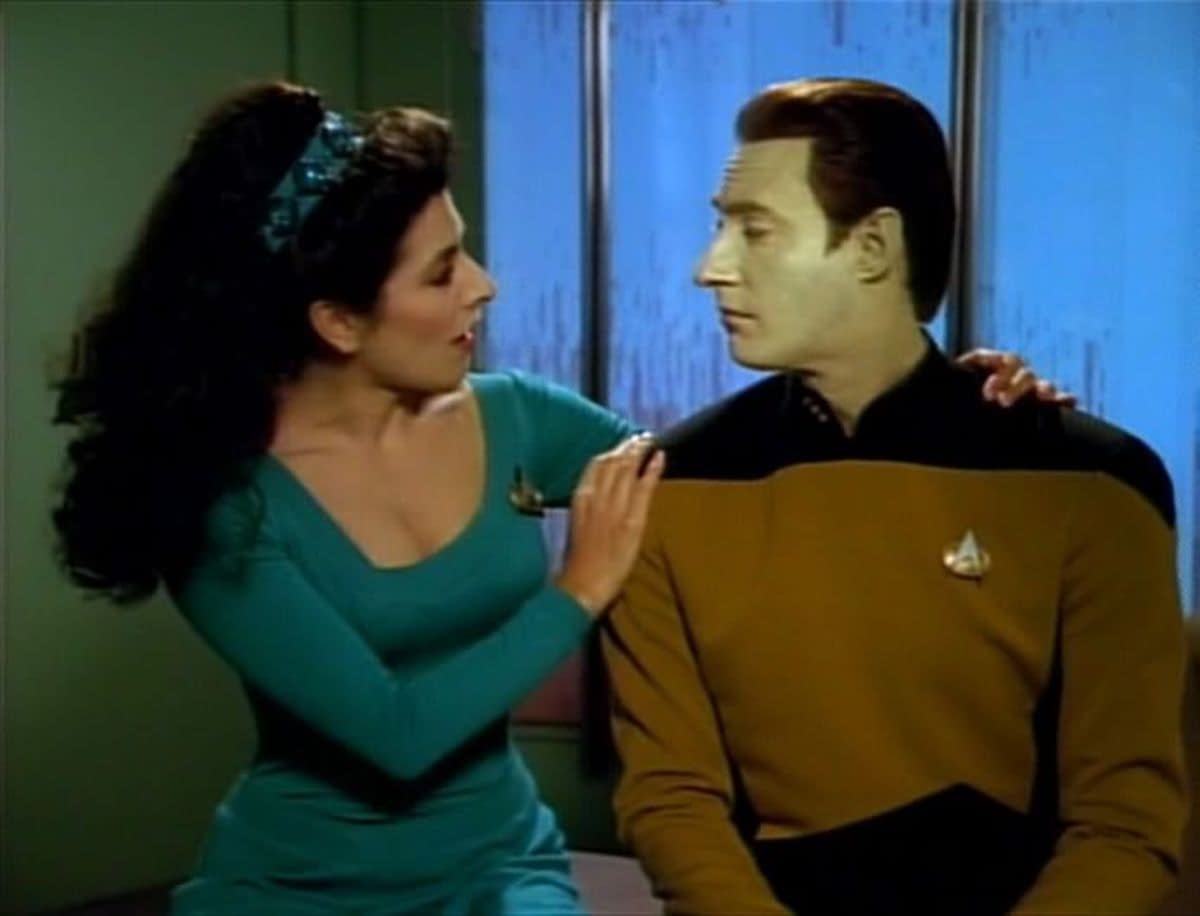 The draw for Sirtis coming back is the familiarity of Troi and spending time with her long-time castmates.
"We played these characters for a long time, so it's not really a challenge. We know these characters inside and out and backward. I think both of us [her and Spiner] were excited to work with our friends again, because when people ask me, 'What is the thing you miss most about TNG?' It's these guys, working with these guys every day, seeing them every day, hanging out all day. I miss that. We were a good group."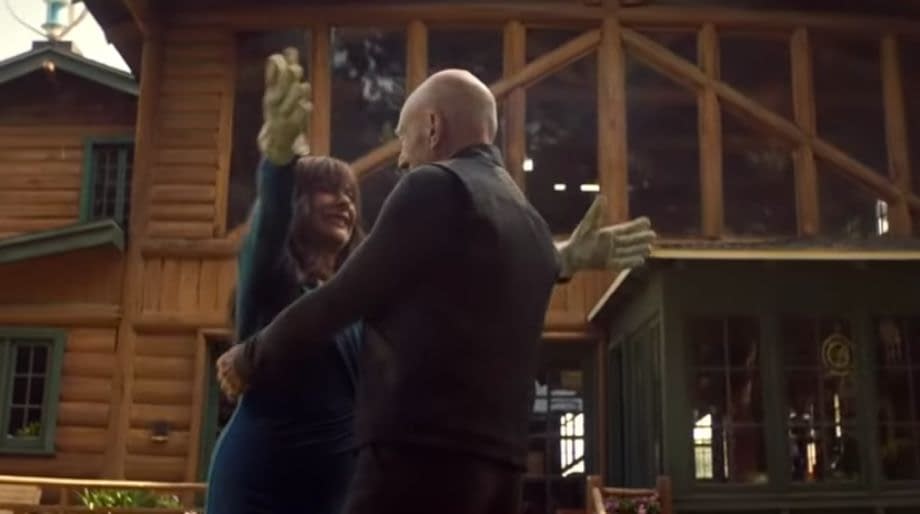 A Lifetime of Friendship
When it came to shooting on set, Sirtis said the cast picked up where they left off never losing their chemistry from their TNG days.
"When Jonathan [Frakes] and I were shooting our episode, LeVar [Burton] and Michael Dorn came to visit and within five minutes of them arriving it got really loud. A lot of laughter, a lot of jokes, a lot of fun. And when they left after lunch, the crew were coming up to me and saying, 'Is that what it was like? Because we could hear you laughing like 300 yards away. Is that what it was like on the set?' And I said, 'Yep, that was exactly what it was like.' Because we had so much fun. There was no divas… It was just brilliant."
Brent Spiner, who last played Lt. Commander Data in Star Trek: Nemesis, talked about how surreal it felt shooting his first scene in Picard with Stewart because he had to think of him as captain again instead of the dear friend he's known for so many years.
"Sitting across from Patrick, it was the first shot of the series. And we looked at each other and just sort of went, 'This is bizarre,' because I see Patrick all the time and I wasn't actually sitting across from Patrick, I was sitting across from Captain Picard, and he was looking at Data, and we hadn't done that in a long time. So it was kind of special."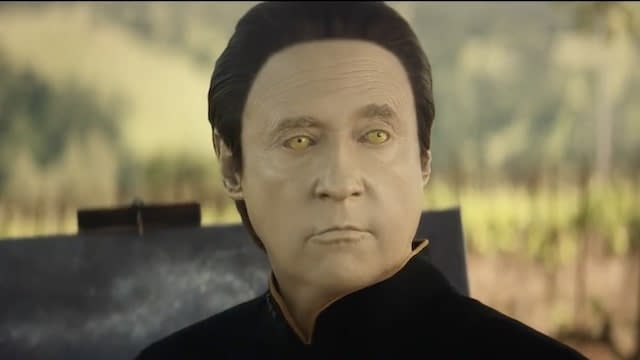 Spiner also spoke well of the new Star Trek cast seeing similarities with their chemistry compared to his days on TNG.
"I think this new group is going to have a lot of the same kind of chemistry. They were really terrific to be around. They had a lot of fun and they all seem to really like each other, which I think is critical."
"Star Trek: Picard" & Lingering Questions
Will we see Geordi La Forge (Burton) and Worf (Dorn) in this first season? Is Riker and Troi's appearance just a one-off? One lingering question from the television series, but was never addressed in the films is Picard's relationship with Dr. Beverly Crusher (Gates McFadden). Did they become closer or was it just randomly dropped?
The series is set 20 years after Jean-Luc Picard's last appearance in Star Trek: Nemesis (2002), and finds him deeply affected by the death of Data, as depicted in Nemesis, as well as by the destruction of Romulus as referenced in the film Star Trek (2009).
The series also stars Santiago Cabrera, Isa Briones, Michelle Hurd, Alison Pill, Harry Treadway, and Evan Evagora. Star Trek: Picard premieres on CBS All Access on January 23, 2020.