Stranger Things Says "Back At It, Nerds" in Season 3 Video
We know that Netflix sensation Stranger Things is currently in production on season 3, and several cast members posting photos from set. This morning, the official show Twitter account posted a short video with the caption, "back at it, nerds."
Featuring several returning faces and the new 'kids', the gathering of cast and creators is for the first read-through of the season.
At the end of the video, you get this image: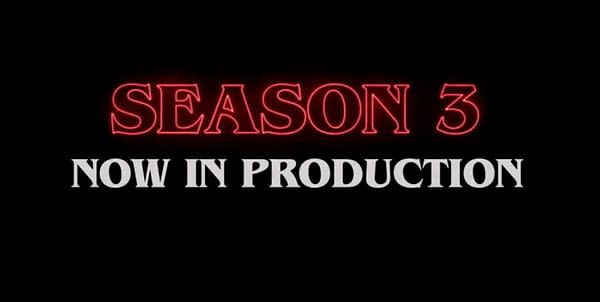 "If we could make it [return] faster, then we would," executive producer Shawn Levy told GLAMOUR back in January. "But we're going to make it well. We're going to do it right."
"We're there," Levy continued, talking about the already-planned storylines with the Duffer Brothers. "It'll be an eight- or nine-episode season. The number of episodes will be dictated by the amount of story that excites us. We now know what is going to happen in season three to every character."