'Stumptown': Recast Mark Webber Trashes "Degrading" Process, Claims He Was "Not Handsome Enough" for Role
ABC gave an official series order for Untitled Cobie Smulders (aka Stumptown), a drama series from writer Jason Richman, Ruben Fleischer, and ABC Studios that's based on the Oni Press graphic novel series from writer Greg Rucka and illustrators Matthew Southworth and Justin Greenwood. The series centers on strong, assertive, and unapologetically sharp-witted Army veteran (Cobie Smulders, Avengers: Endgame) who works as a private investigator in Portland, Oregon. With a complicated personal history and only herself to rely on, she solves other people's messes with a blind eye toward her own.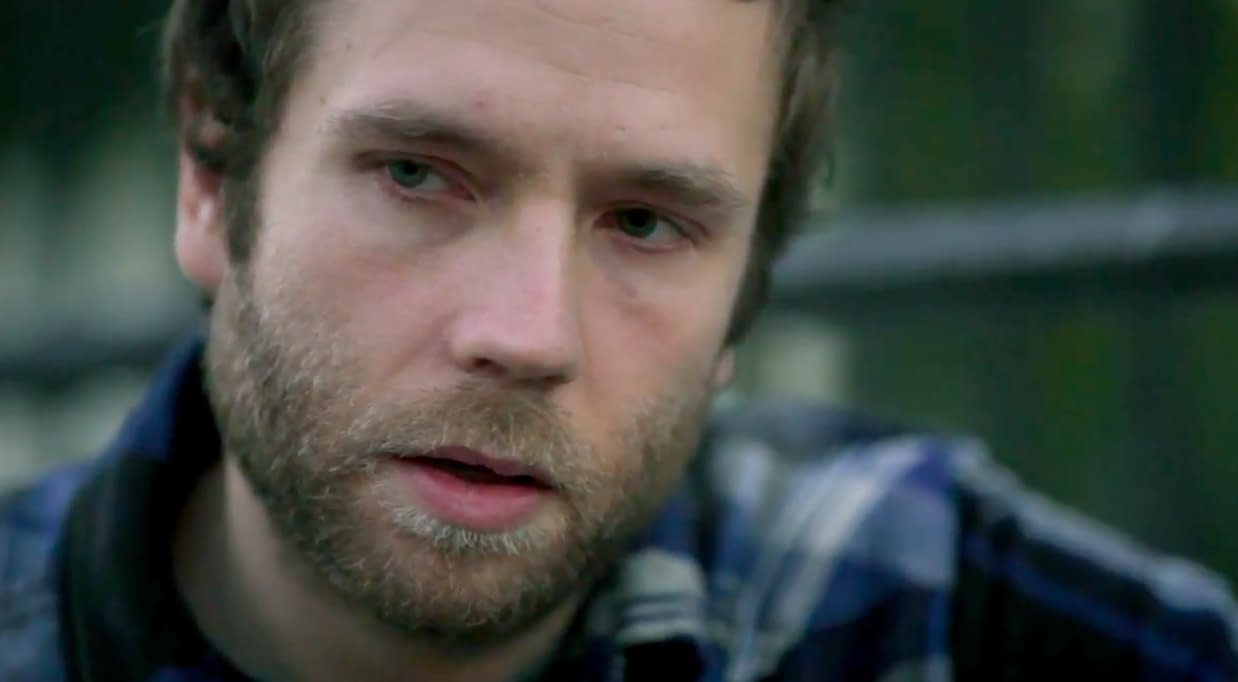 Originally, the cast included Smulders, Michael Ealy, Mark Webber, Adrian Martinez, Camryn Manheim, Cole Sibus, and Tantoo Cardinal – and now this is where things on this side of the camera start to get a little complicated. As things tend to change a bit between pilot and a series greenlight, quite often the cast you start with isn't the cast you end with – as is the case with Webber (Scott Pilgrim vs. the World, SMILF).
Webber was originally cast as Grey McConnell, Dex's best friend who has an unrequited crush on her. He's been renovating an old-fashioned brew pub into a modern-sleek mixology joint and has hired Dex's brother as his sole employee. With the pilot now heading to series, the decision was made to take the character "in a different direction" – which means Webber was out… and he wasn't happy.
Over the course of a series of tweets last week, Webber expressed his anger and disappointment by calling out ABC and network executives for the "degrading" way he was treated and claimed he was recast because he was "not handsome enough for the executives":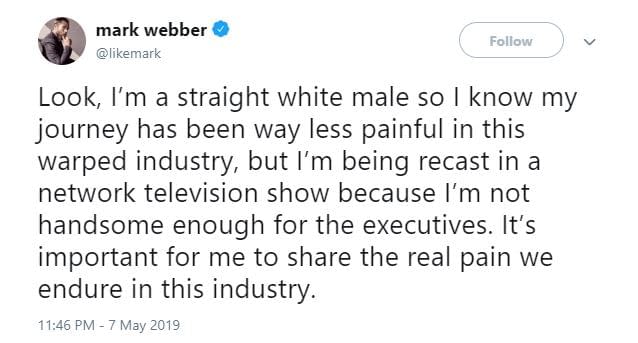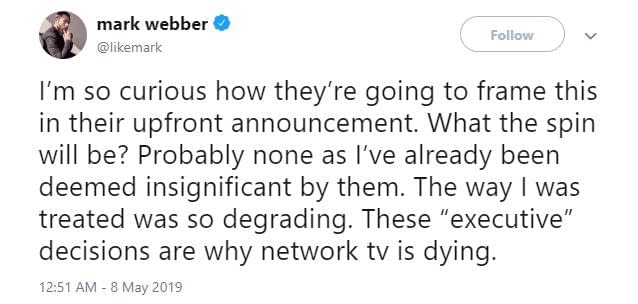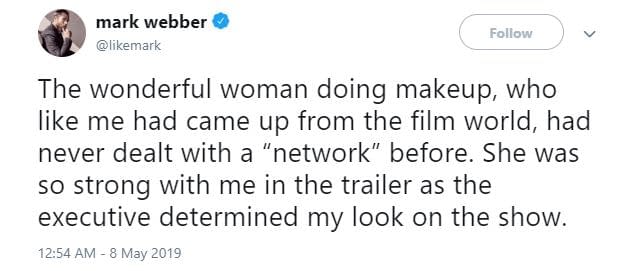 For Webber, it was a personal in-your-face realization of a problem women have faced in the entertainment industry for decades now – and one that men have been too silent about from their end: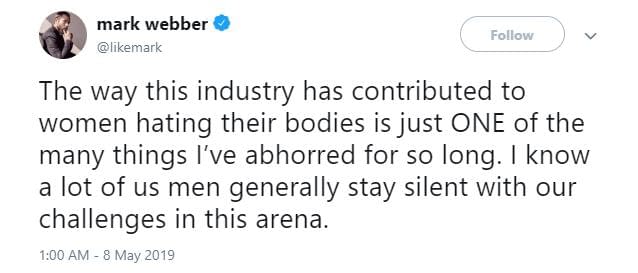 From there, Webber called upon his past hardships to explain why he will never care what "filthy rich executives" think about him – apparently starting after this series of tweets, though: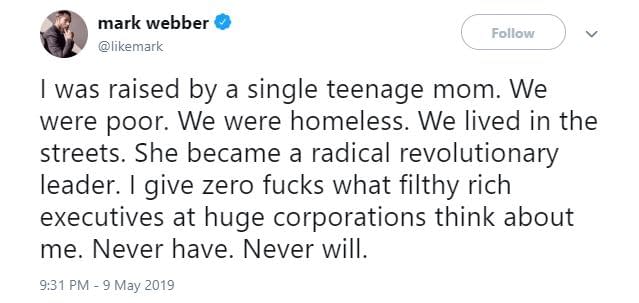 A few days later, Webber sought to clarify that his anger and frustration was with the network – wishing "the writers, prodcuers and cast" of the Untitled Cobie Smulders (aka Stumptown) "nothing but love" (been a lot of that going around lately – even when an actor hasn't been fired) He also apparently deleted a tweet he felt "was unrelated to the show I was fired from" and was being "falsely connected" in some reporting: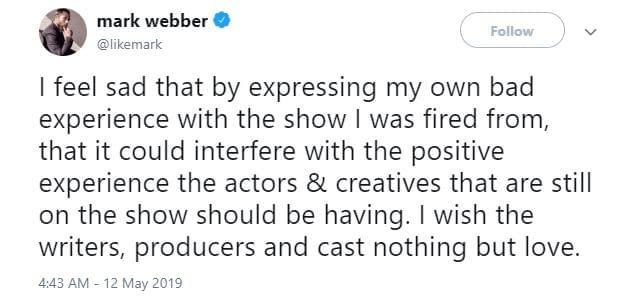 During the Upfronts 2019 cycle, there have been three recastings announced as pilots were selected for series order. Aside from Webber's situation with Stumptown, we also have Scott Wolf replacing Freddie Prinze Jr. on the CW's Nancy Drew and ABC comedy Mixed-ish recasting Anders Holm.