Supergirl Season 3: Inside the Episode 'Trinity'
Tonight we get a new episode of Supergirl, and The CW has released a behind-the-scenes video featuring co-showrunners Jessica Queller and Robert Rovner taking us inside the episode. Spoilers ahead.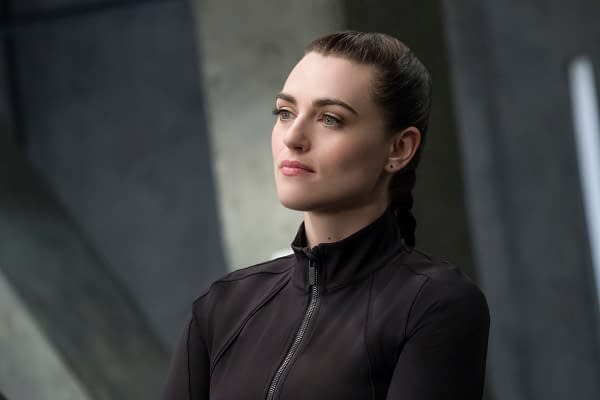 The episode focuses on the fall out from last week's big reveal. Supergirl (Melissa Benoist) and the DEO rushed to L Corp to protect Lena Luthor (Katie McGrath) from the Worldkillers, only to discover that she had Samantha Arias (Odette Annable) in a containment unit because she is actually Reign. The fact she kept it from them for as long as she did is bad enough, but they discover that she used Kryptonite to control Reign. This puts an level of distress between Supergirl and Lena, who have up until now always been allies. It also puts James Olsen (Mehcad Brooks) in an awkward position as Kara goes to him in hopes he can find out if Lena is really out of Kryptonite or if she's lying. James really care for Lena, but he also was the one who didn't trust her in the past because she was a Luthor.
At what point do you think someone will point out that Kara has never told Lena that she's Supergirl?
Supergirl airs tonight at 8 p.m. ET on the CW.
https://youtu.be/daEon4V2vVw