"Supergirl" Season 5: Kara Really Hates These "Blurred Lines" [PREVIEW]
Supergirl is back this week fighting some spooky spider-lady (just in time for Halloween!) and delving deeper into the rift between Kara (Melissa Benoist) and Lena (Katie McGrath). It also looks like some complications for our pal James Olson (Mehcad Brooks) who, apparently, after quitting his job as editor at Catco is now free to be Guardian full time.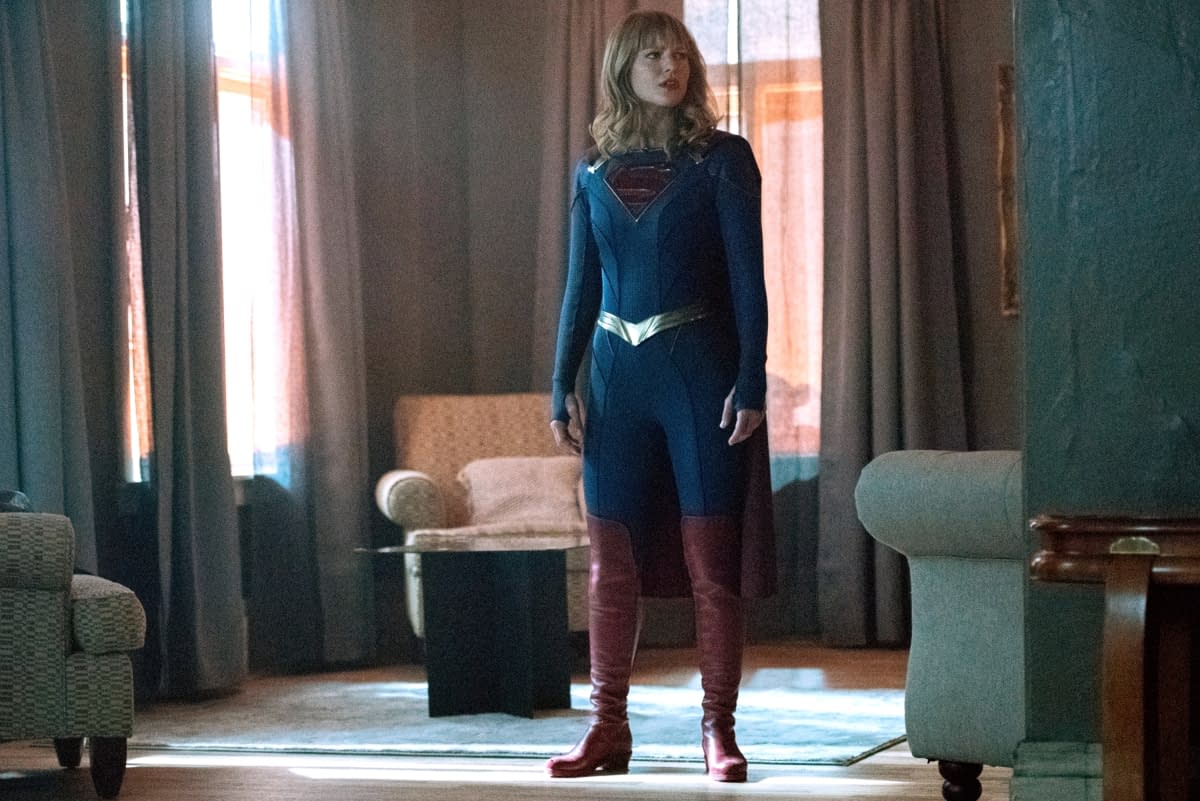 Here's how The CW is showing off the episode: a look at the official trailer and synopsis:
"Supergirl" season 5, episode 3 "Blurred Lines": BE CAREFUL WHO YOU TRUST- Kara (Melissa Benoist) attempts to mend her relationship with Lena (Katie McGrath). J'onn J'onzz (David Harewood) takes a deep dive into his memories while Kelly (Azie Tesfai) tries to help an old friend.
That is. . . pretty thin. If it was a pitch from Kara at Catco I'd tell her to check her sources and flesh it out a bit more. But, it's time to look at other images The CW has lovingly given us and speculate about what they mean. First, a tet a tet with Kara and Lena. Note to self: Lena Luthor is amazing at hiding her true emotions. Also, they should let Katie McGrath wear more of this shade of blue.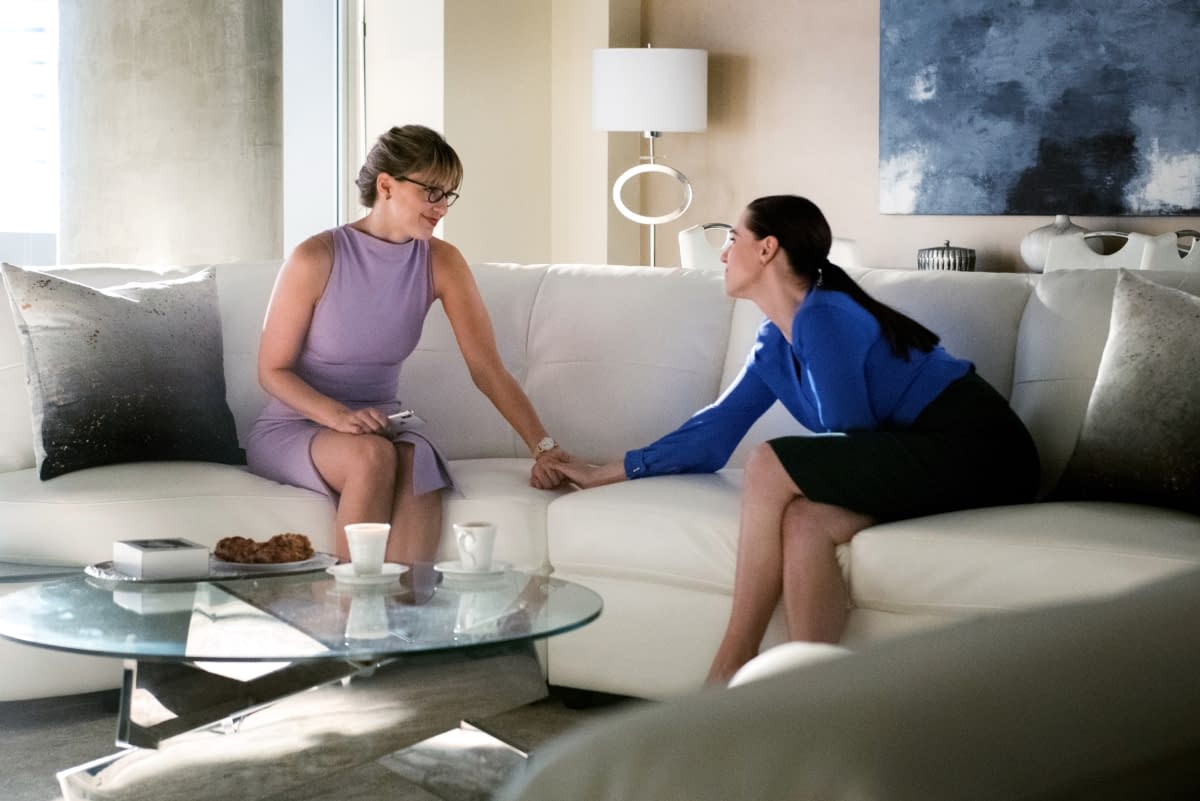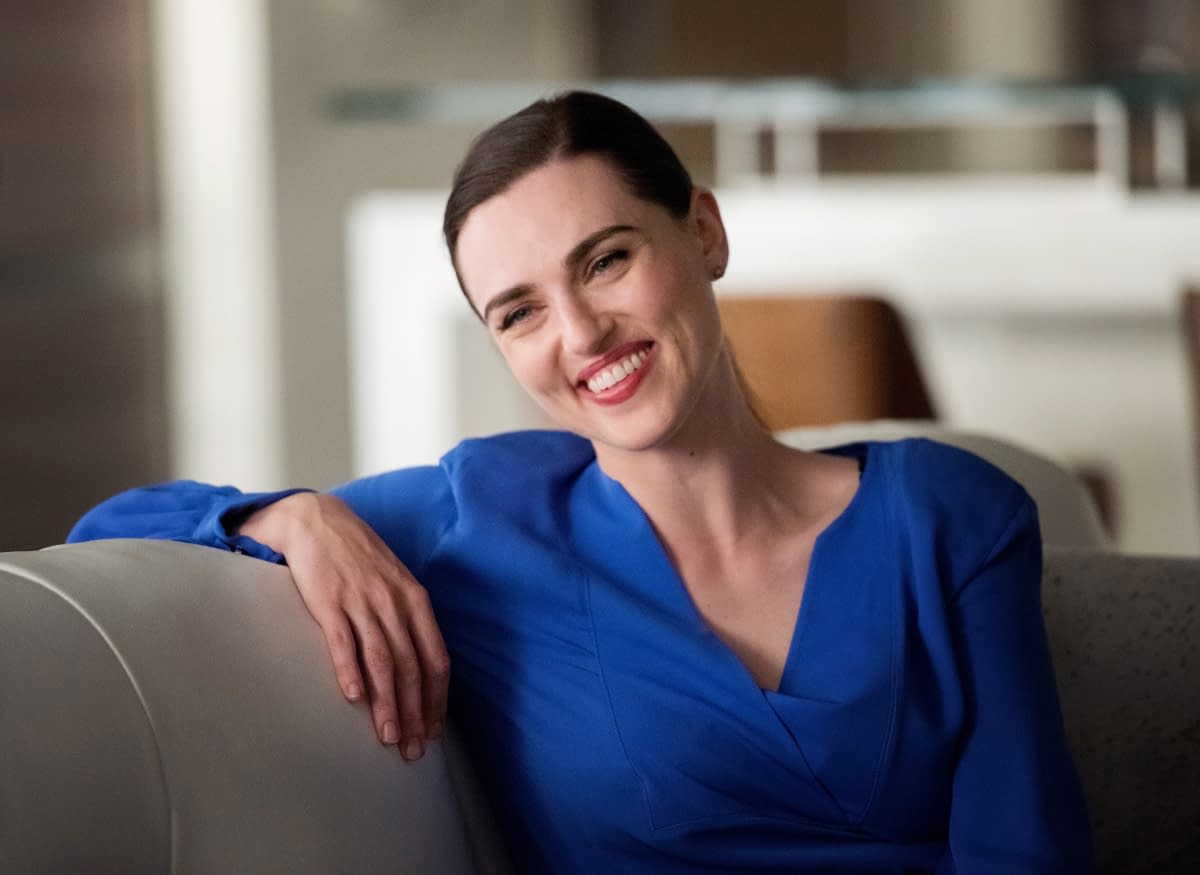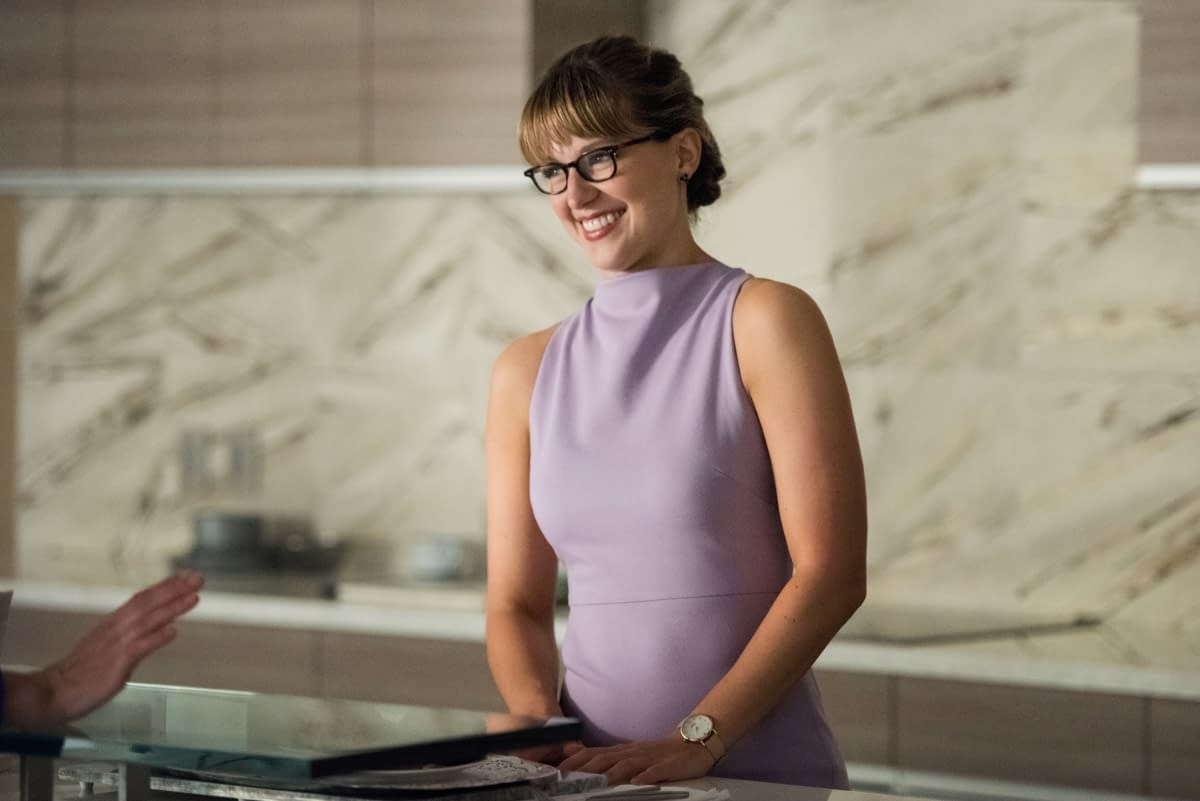 Next, looks like a staff meeting at Catco is going a little sideways, as new owner/editor Andrea Rojas (Julie Gonzalo) and new Kara-stalker William Dey (Staz Nair) try to turn Cat Grant's beacon of independent journalism into a second-rate TMZ/Buzzfeed. What is William up to after we saw him trying to follow Supergirl last episode?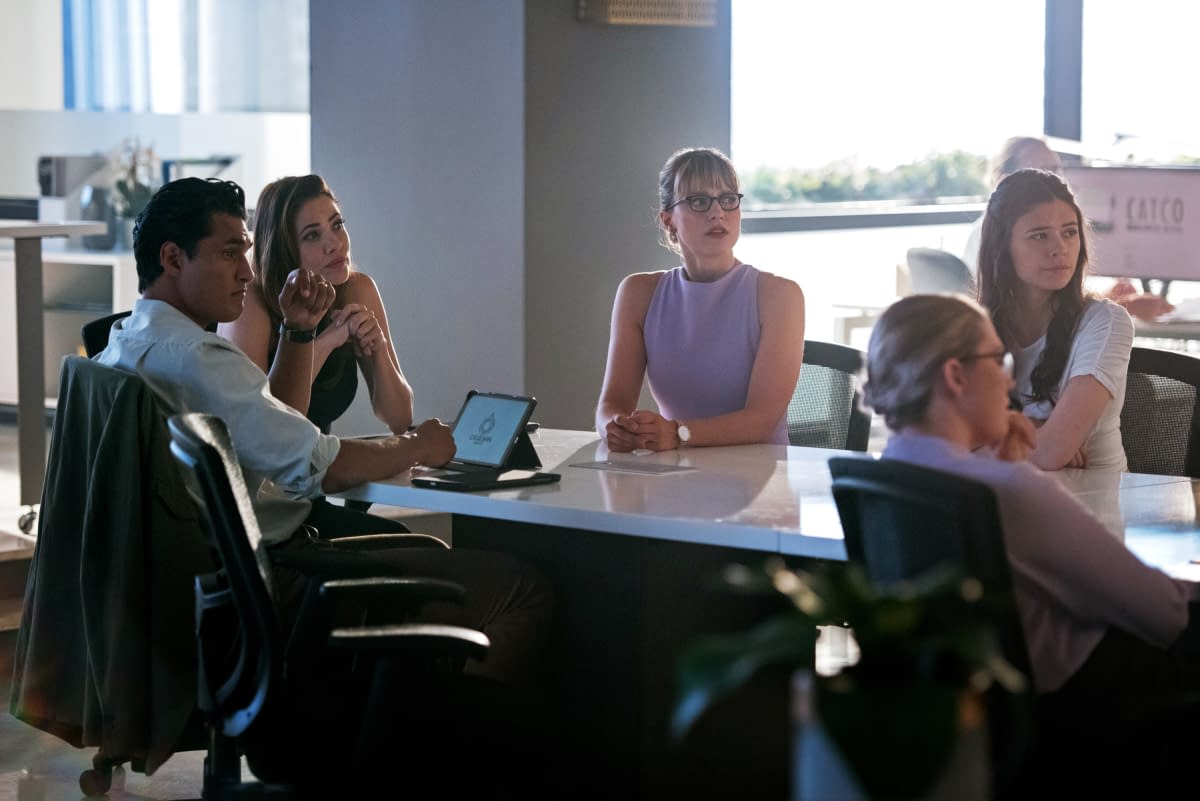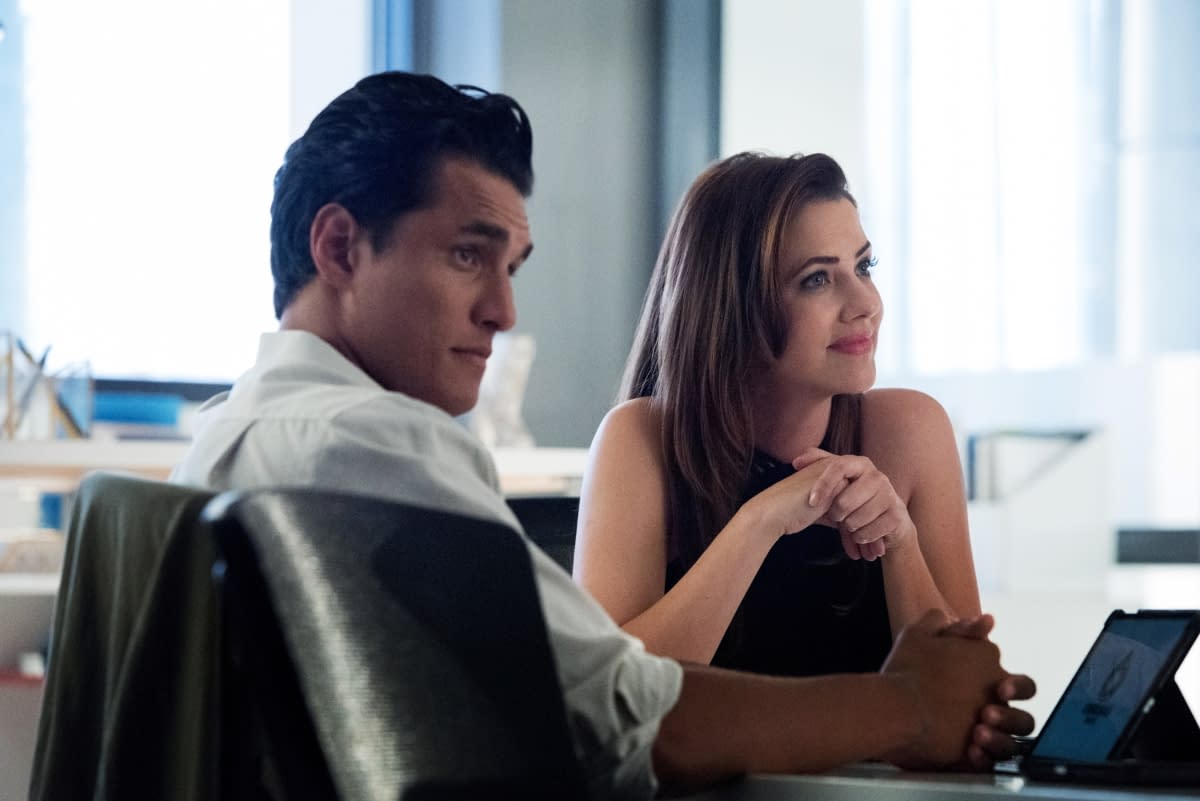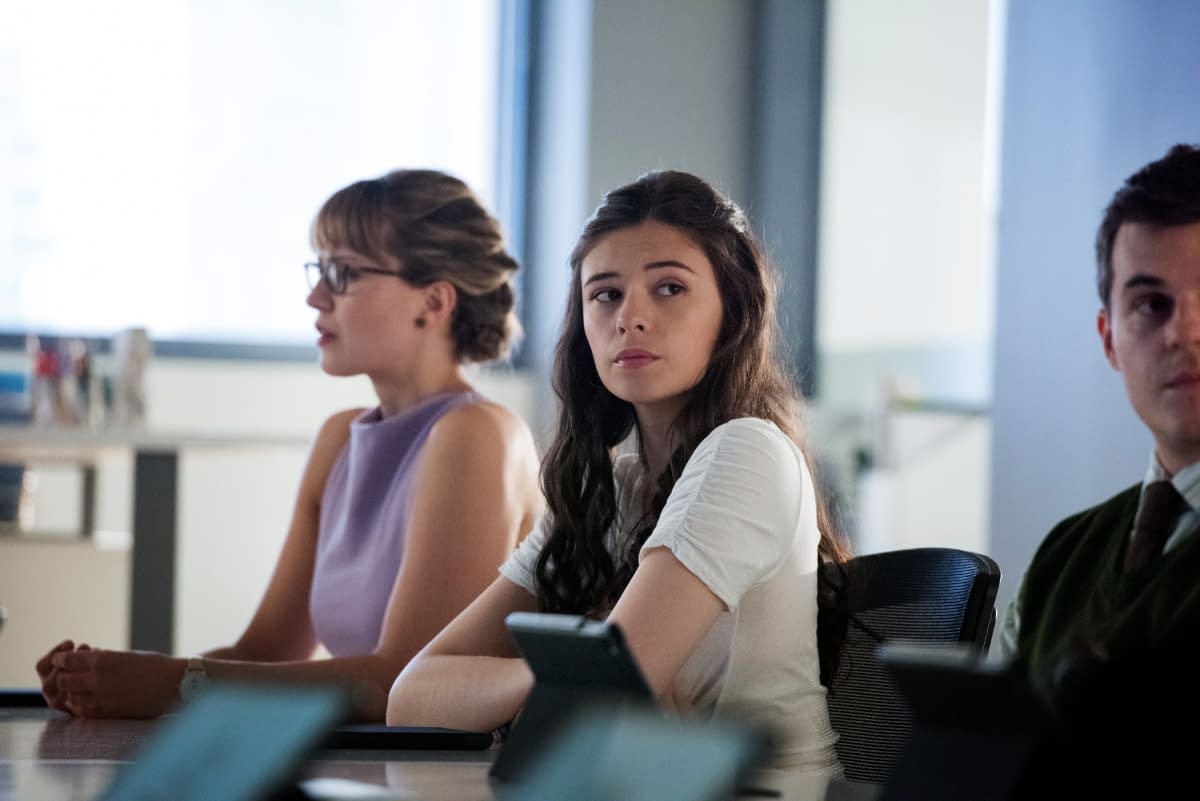 Meanwhile, at the DEO, it looks like Guardian has run into some trouble and is about to get. . . an MRI?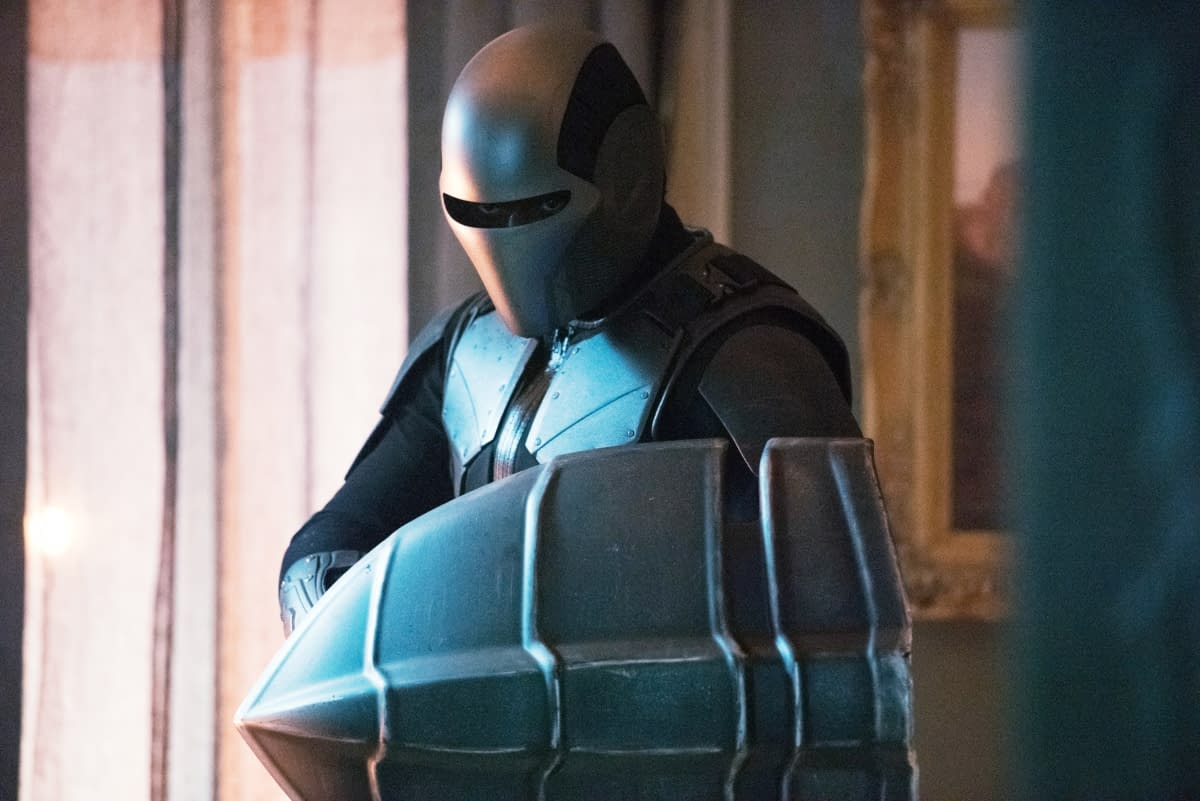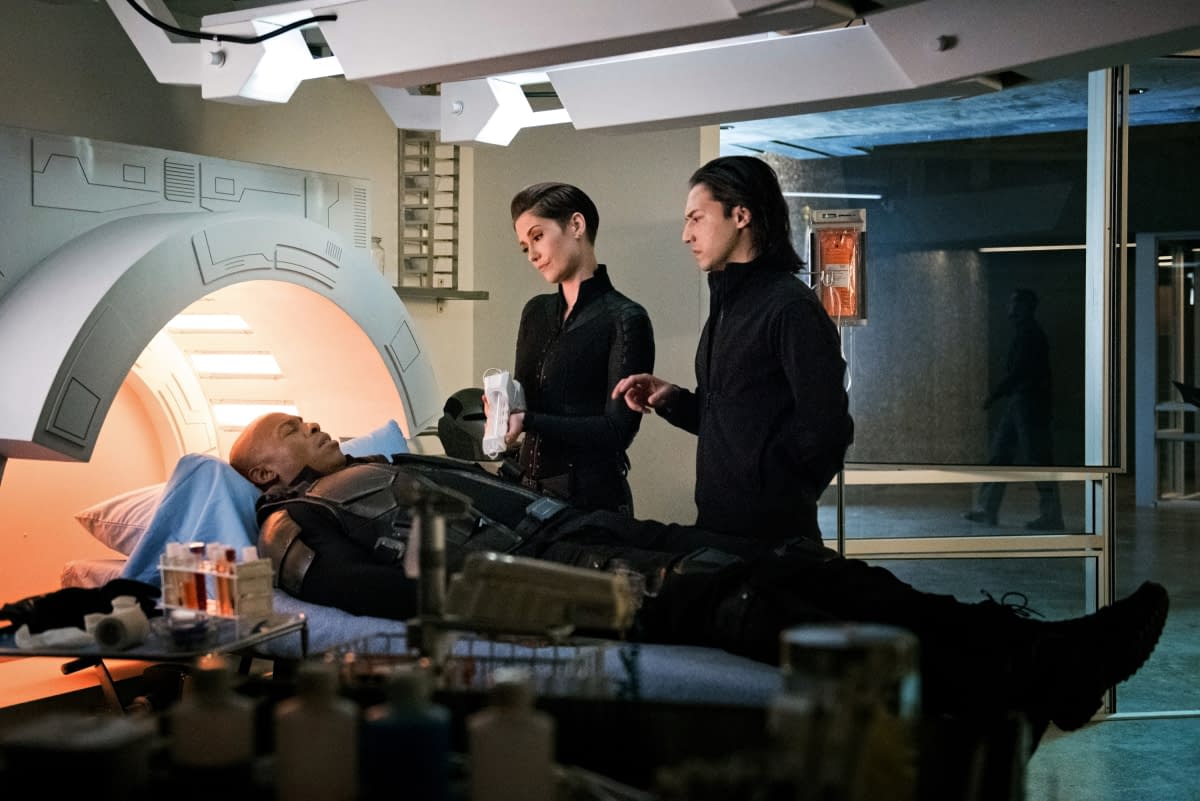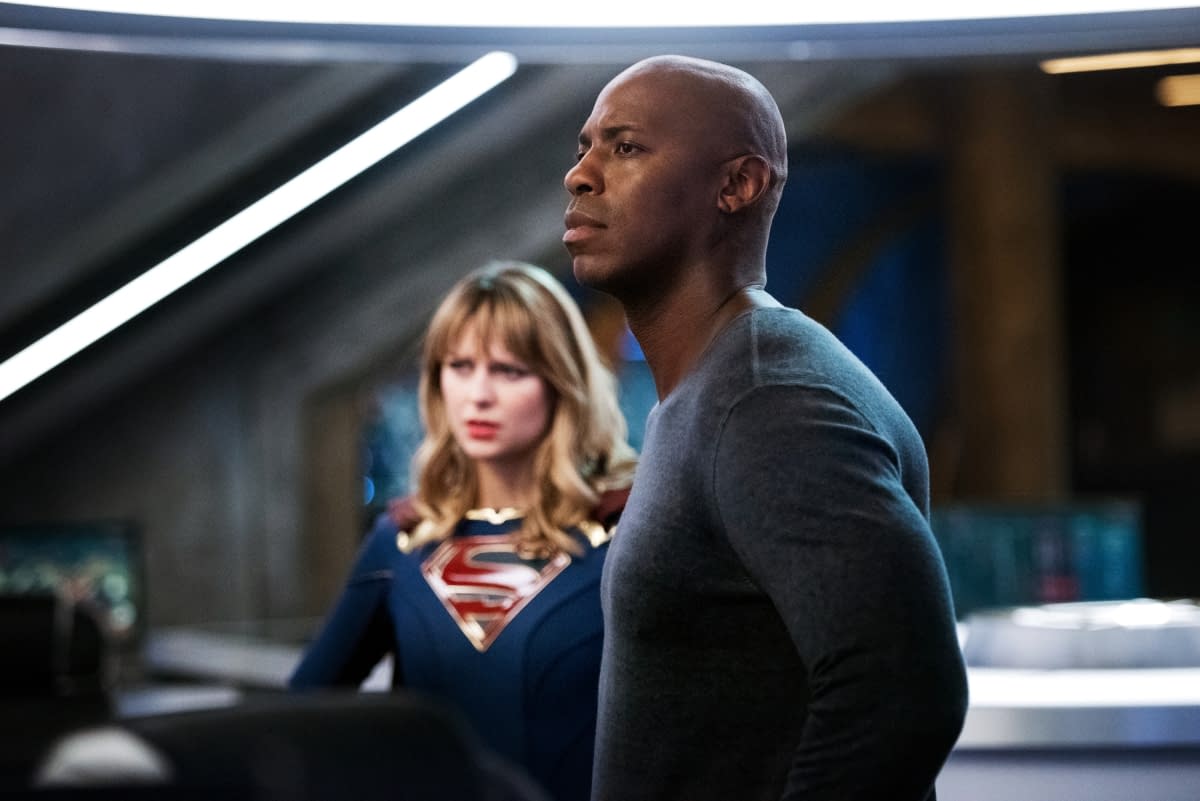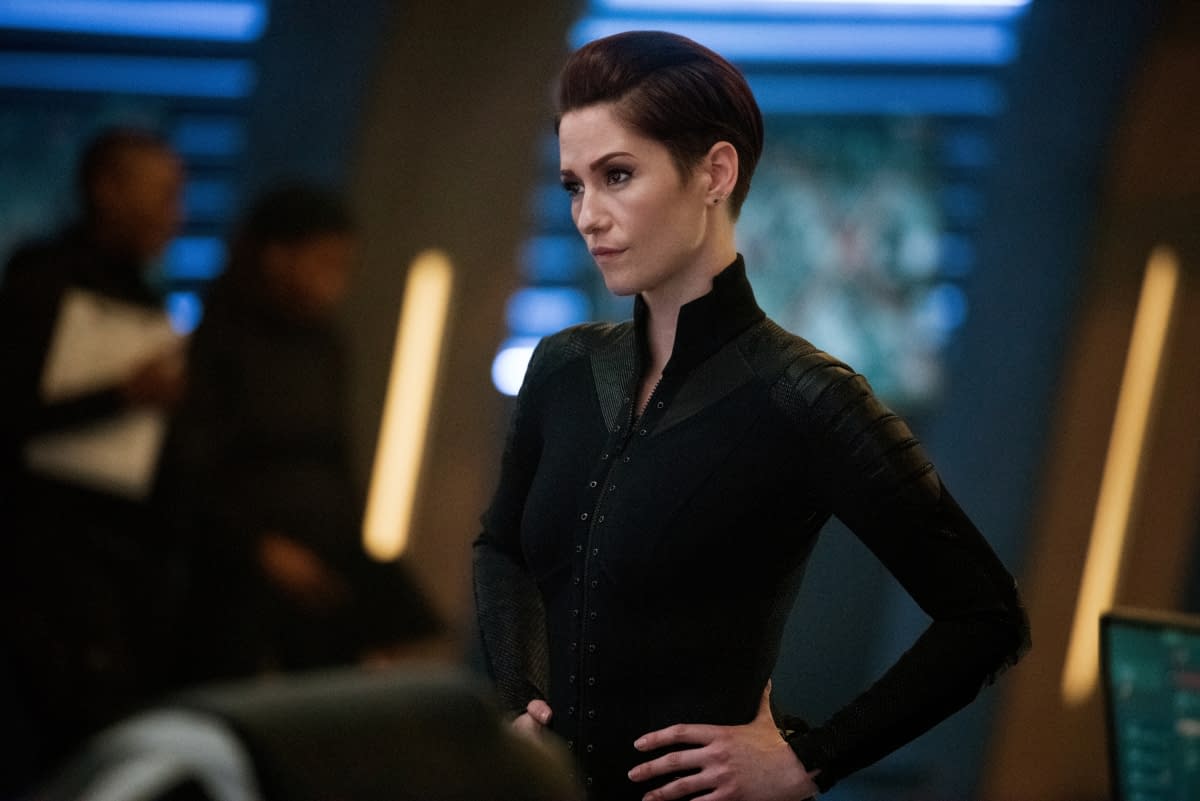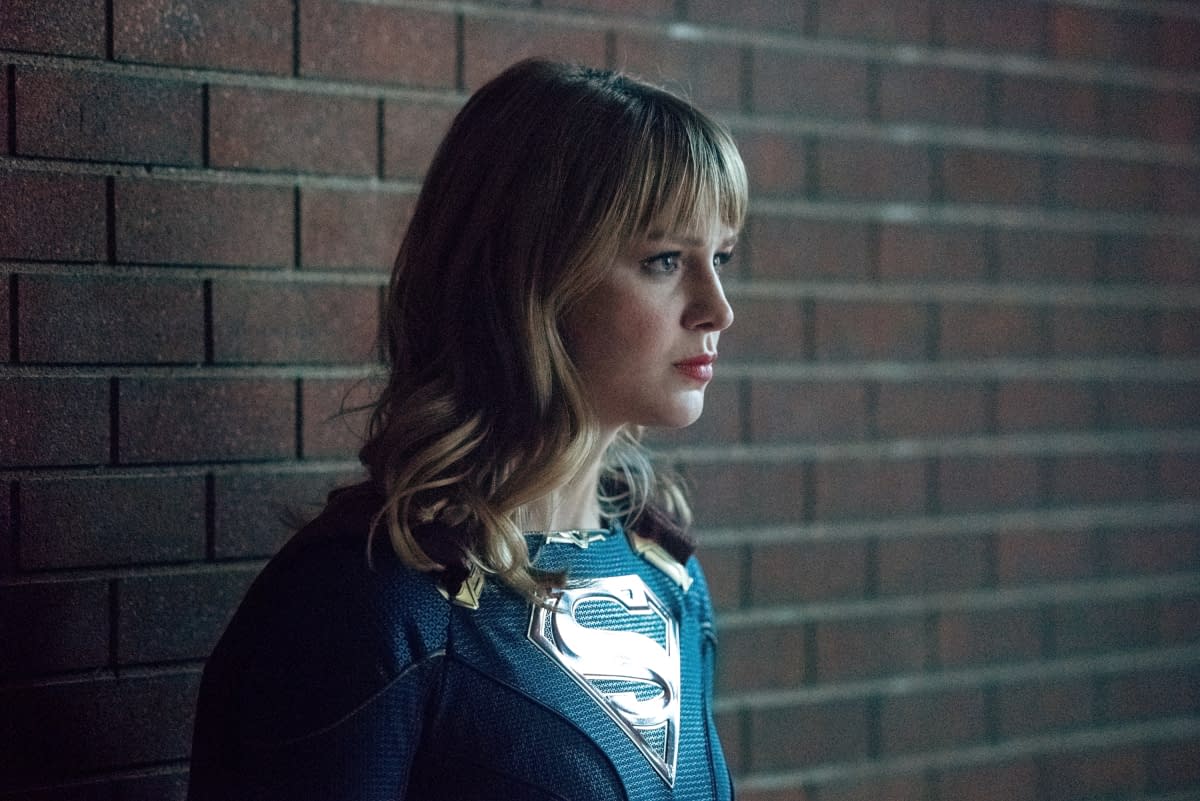 Everyone is so serious. No photos of our spider-lady, though, indicating she is probably more of a "Monster of the Week" type villain than anyone we need to worry about long term. Also, given the episode's vague descriptions of what's happening with J'onn (David Harewood) and Kelly (Azie Tesfai), who knows what's happening with them?
But the main storyline has to go through Lena and what is happening with her experiments with/on Eve Tessmacher. Since they're being completely mum on that, but seem to highlight Lena's deception, no doubt that this is going to get fleshed out more.
All will be revealed when "Blurred Lines" airs on The CW on Sunday, Oct 20 at 9pm ET/ 8 CT.