Supernatural: Richard Speight, Jr. Engages in Jared Padalecki Mischief
For Supernatural and Walker star Jared Padalecki, 2020 has been anything but boring, on personal and professional levels. On the work side, Padalecki, and co-stars Jensen Ackles and Misha Collins are looking to put the finishing touches on fifteen seasons of the long-running CW series, with the remaining seven episodes set to run this fall. Then it's right onto the set of Walker, a modern take on Chuck Norris series Walker, Texas Ranger that the CW has penciled in for January 2021. On a personal level, Padalecki is balancing his family life with having to say goodbye to his show family after more than 1-1/2 decades while looking to bond with an entirely new team on a show where he's carrying the responsibilities that come with being the main lead.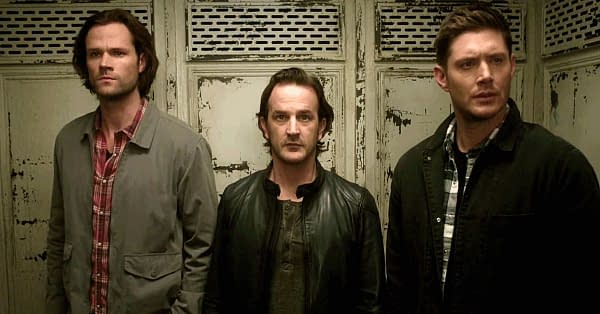 So it's nice to see those moments when he gets to loosen up a bit- or in this case, when a show friend takes a moment for a little friendly social media ribbing. Perfect example? Richard Speight, Jr., who portrayed the archangel Gabriel and the deity Loki on Supernatural, who decided to engage in a little mischief when he commented on Padalecki's wife Genevieve's tweet showing her husband rocking a full beard (quarantine or is he going bearded for Walker?). Let's just say that Speight, Jr. viewed the image a little differently:
Full disclosure? That was funny. Damn funny. Now while being compared visually to a murderous madman doesn't exactly rank high on our list of people we want to be told we look like, Padalecki took the comment for what it was: jealous. So being the better person, he extended an olive branch to Speight, Jr.- if he learns to play nice:
Supernatural Cast on The Journey Coming to An End
Though news of the series' was announced in March 2019 (with Collins via Instagram post, which you check out below), Ackles and Padalecki did their part to get viewers through the grieving process a month later, taking the stage at VegasCon 2019 to explain that the decision to end the series was a "community decision" and not influenced by the network or the studio. In the video below (starting at the 28:35 mark), Ackles wanted the crowd to know that the decision was one they had discussed for quite some time now, saying, "It wasn't an easy decision. It was months and months, if not years, of discussion between he and I, between the rest of the cast, between the crew, between our writers, between our producers, between the studio, between the network. Nobody wanted to see this show fizzle out."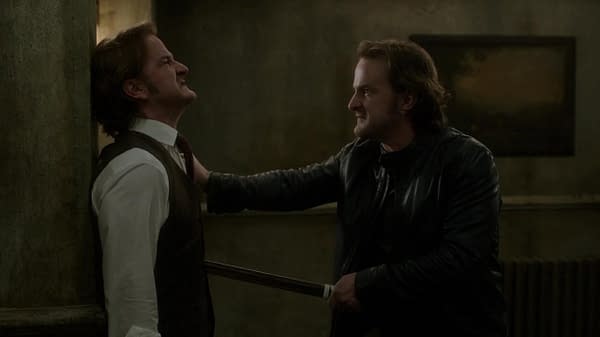 For the Supernatural team, it was a matter of knowing when the right time was to leave. Ackles says it was important to find that right balance between not staying around too long and giving yourself enough time to tell the story that fans deserve: "I think that it was everyone wanting to do the biggest service to the show that we could by going out strong. It just seemed like the writing was kind of on the wall as to when that was happening. Everybody kind of felt that it was coming soon, and so it was just taking that leap of faith of going like, 'Well guys, let's get out the paint and paint that finish line because what we've accomplished is unlike any other.'"