'Supernatural' Season 14, Episode 15 "Peace of Mind" Preview: For Sam and Castiel, It's 'Pleasantville' vs. 'X-Files'
Remember that movie Pleasantville, with Tobey Maguire and Reese Witherspooon? The one about the fictional OG sitcom television town that bled its way into reality via a magical remote control (we miss you, Don Knotts)? That's pretty much what's in play in this week's episode of the CW's Supernatural "Peace of Mind" – except we're thinking probably 108% more ghost, goblins, demons, and other things that could kill Sam and Dean in about a billion different ways.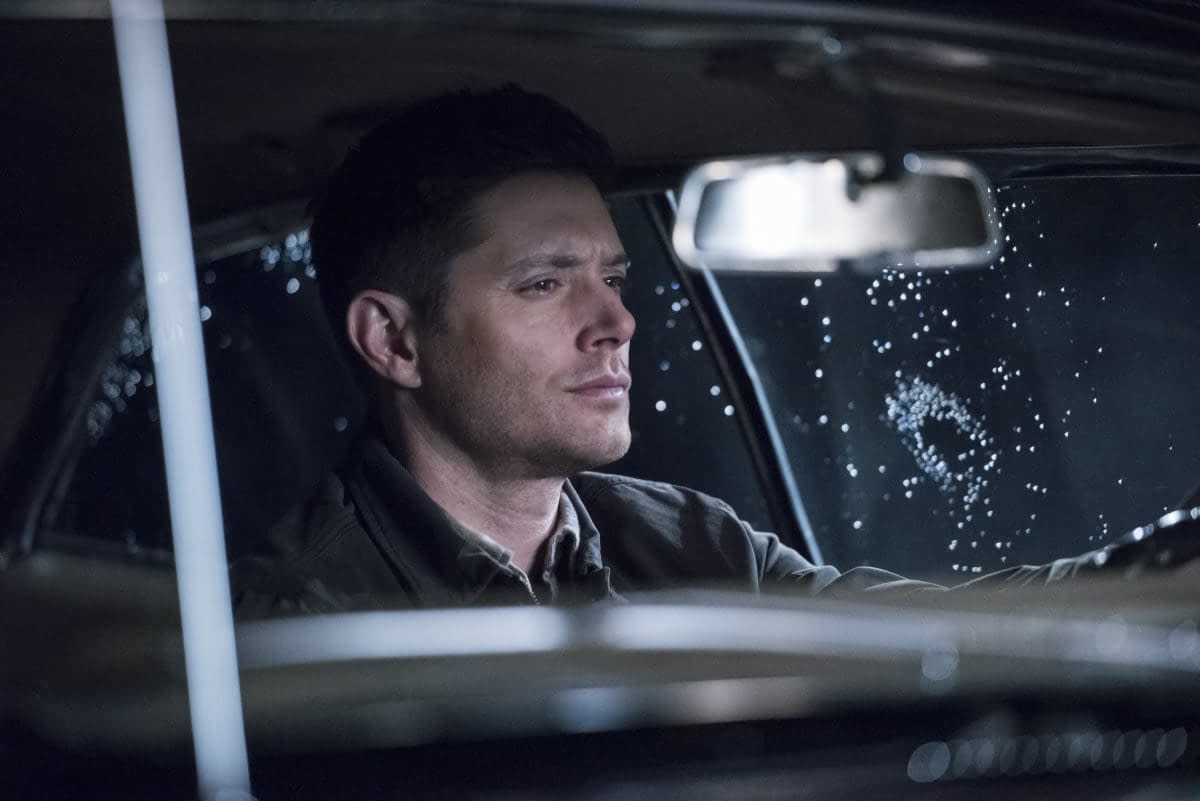 Dean and Castiel and concerned about Sam and Jack, respectively – so why not switch roles and see if that helps? Sam and Castiel go the classic "FBI agents" route to get at the heart of a mystery in a town a little too perfect. While that's playing out, Dean and Jack take a road trip to do a little "soul searching" and catch up with old pal Donatello (guest star Keith Szarabajka)
(Make sure to catch up on Tiffany Tchobanian's review of last week's "Ouroboros" here.)
https://youtu.be/RsTPOo8Dy60
Supernatural s14e15 "Peace of Mind": PLEASANTVLLE – Sam (Jared Padalecki) and Castiel (Misha Collins) follow a case to a picturesque little town in Arkansas, only to find out nothing is as idyllic as it appears to be. Dean (Jensen Ackles) and Jack (Alexander Calvert) take a road trip to visit an old friend. The episode was directed by Phil Sgriccia and written by Meghan Fitzmartin and Steve Yockey with teleplay by Meghan Fitzmartin.
https://youtu.be/58v8Aib29jM
Here's a look at the official images released for the CW's Supernatural s14e15 "Peace of Mind":
The CW's Supernatural stars Jared Padalecki as Sam Winchester, Jensen Ackles as Dean Winchester, Misha Collins as Castiel, Mark Pellegrino as Nick, and Alexander Calvert as Jack. Executive producers are Robert Singer, Andrew Dabb, Phil Sgriccia, Jeremy Carver, Eugenie Ross-Leming, and Brad Buckner.
Supernatural airs Thursday nights at 8 p.m. ET on the CW.