The adventures of Sweet Tooth's Gus will be coming to the small screen, with Hulu giving a pilot order for a series based on characters created by Jeff Lemire for DC Comics' Vertigo imprint. Written and set to be directed by Hap and Leonard co-creator Jim Mickle, the project stems from Robert Downey Jr. (Avengers: Infinity War) and Susan Downey's Team Downey and Warner Bros. Television.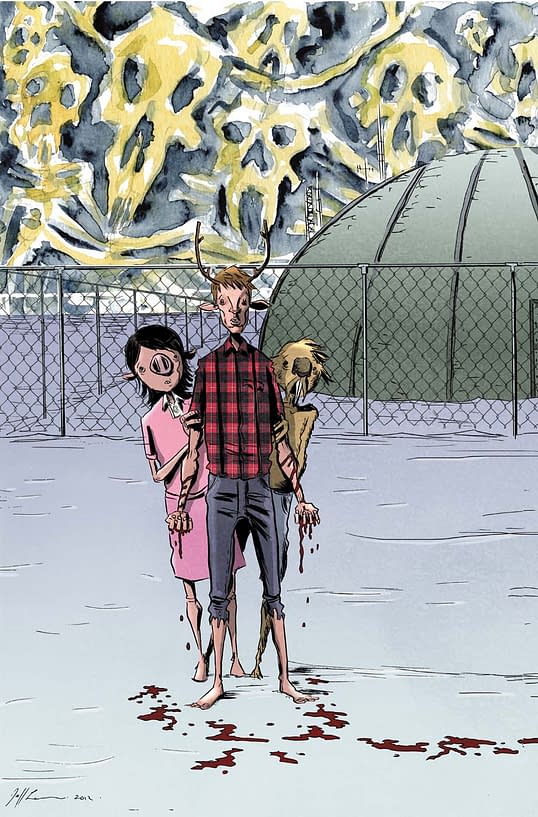 Hulu's Sweet Tooth adaptation tells the coming-of-age fable of Gus, a boy/deer hybrid who leaves home to find the world ravaged by a cataclysmic event. He joins a ragtag family of hybrids and humans searching to find answers behind the event…ultimately discovering a vast conspiracy that forces him to question his very existence.
Downey Jr., Downey, and Amanda Burrell executive produce on behalf of Team Downey (TNT's Constance), alongside Mickle and Linda Moran (Hap and Leonard). Warner Bros. Television produces in association with Team Downey.
Published by DC Comics' Vertigo imprint from September 2009 to January 2013 and spanning 40 issues, here a look at the first volume of Lemire's series: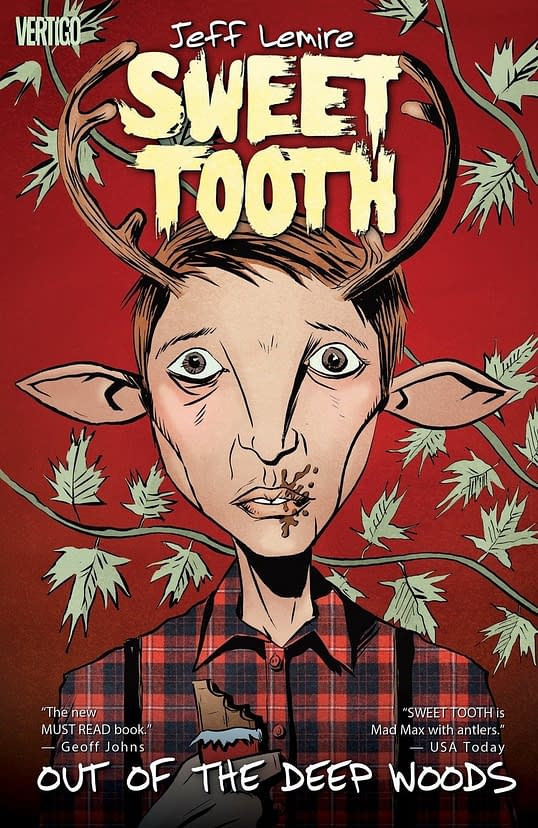 Jeff Lemire's acclaimed new series introduce Gus, a rare new breed of human/animal hybrid who was raised in isolation following a pandemic that struck a decade earlier. Now, with the death of his father, he's left to fend for himself . . . until he meets a hulking drifter named Jepperd, who promises to help him. Jepperd and Gus set out on a post-apocalyptic journey into the devastated American landscape to find 'The Preserve,' a refuge for hybrids.
Vertigo properties have been on a roll, with Sweet Tooth joining the CW's iZombie and recently-announced Survivor's Club, new-to-Netflix Lucifer, and AMC's Preacher. Mickle is the co-creator, executive producer, and director of Sundance TV's Hap and Leonard; and recently wrapped production on Boyd Holbrook's In the Shadow of the Moon.
Enjoyed this article? Share it!