Looks like fans of The Expanse better make sure they have Amazon Prime, because Amazon Studios has picked up the canceled SYFY series for a 4th season.
This report comes after a week of rumors and proposed talks that the series, which SYFY channel did not pick up for a fourth season despite a pretty healthy viewership and vocal fanbase, was looking for another home for its fourth season.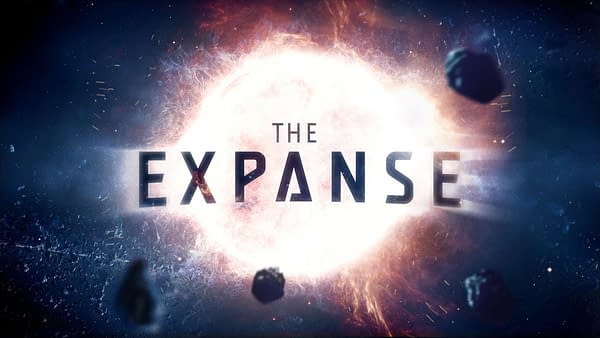 The official announcement was made during a panel about the show at National Space Society's International Space Development Conference in Los Angeles by Amazon CEO Jeff Bezos.
Bezos told the ballroom full of The Expanse fans, "I just got word that The Expanse was saved."
Alcon Entertainment co-founders and co-CEOs Andrew Kosove and Broderick Johnson, who produce the series, said:
"We couldn't be more excited that The Expanse is going to continue on Amazon Prime! We are deeply grateful that Jeff Bezos, [new Amazon Studios head] Jen Salke, and their team at Amazon have shown such faith in our show. We also want to thank Laura Lancaster, head of Alcon Television for her tireless efforts. We are fully aware that this wouldn't have been possible if it wasn't for the staggering outpouring of support from the most creative, hardest working sci-fi fans around the world. From reddit campaigns to airplanes, we say thank you. It worked!"
Series star Cas Anvar posted this video to his Twitter shortly after it happened:
I'll just let him say it…#TheExpanse#RocinanteIsSafe#BreakingNews

Thank you @JeffBezos pic.twitter.com/wxHN31zgJs

— Cas Anvar (@Casanvar) May 26, 2018
"You did it, you guys did it!" you can hear one person say at the table.
Congrats, cast, crew, and fans. We look forward to reporting on when production starts on The Expanse season 4 on Amazon.
Enjoyed this article? Share it!