The Last of Us Creators Discuss Fan Reactions to HBO Series Changes
The Last of Us creators Craig Mazin & Neil Druckmann discuss Episode 2, why they started in Indonesia, fans' reactions to changes & more.
---
Any time a popular IP gets adapted to another medium, it's natural to expect changes to properly fit the format, and HBO's The Last of Us is no exception. It's something that creators Craig Mazin and Naughty Dog game visionary Neil Druckmann are painfully aware of. Following the release of episode two, "Infected," the two spoke with Variety and broke down the episode, including starting the episode in Indonesia, how much the series will expand on the Cordyceps pandemic, spores versus tendrils, and fan reception. The following contains spoilers.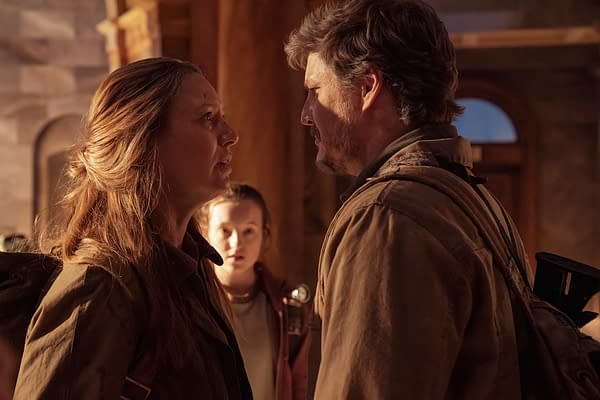 The Last of Us: Cordyceps' Global Reach
In the cold opening, the episode begins to show how the plague is affected overseas, specifically in Jakarta. "It started with a conversation that Neil and I were having early on, where I would ask him some of my patented, annoying questions. One of them was, 'What's going on in the rest of the world?'" Mazin said. "One of the things that Neil always talks about is how in the game, your perspective is really connected completely to either Joel or Ellie, depending on who you're moving with your controller. We don't have that, so then the question is, "What does the rest of the world look like?" Initially, we were going to have much more of an international view of things, but I think where we went was to just talk about where it started and ground people in the science of it as best we could."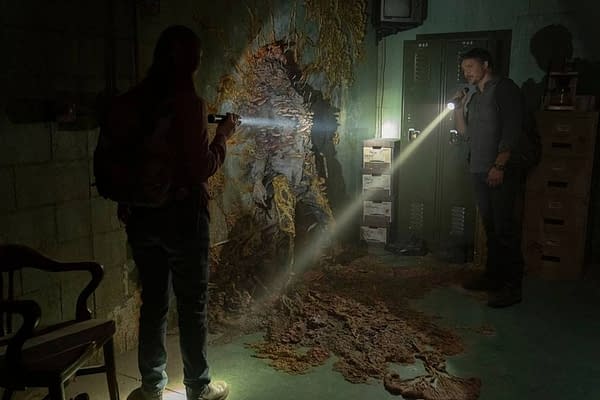 "We wanted to make it very character-driven, so it was focusing on this one scientist and the dread and the realization when she understands that we're fucked," Druckmann added. As far as how much of the series will focus on Cordyceps, "Everything we saw in the game was from three characters' perspective — [Joel's daughter] Sarah, Joel and Ellie, that's it. Here, we have the ability to leave those characters and show some other stuff, but it was always important to never say, 'OK, here is patient zero, the exact origin.' A lot of it is based on hints," he explained. "Craig would come to me with his millions of questions, like 'How did this thing spread?' We had one hint in the game, in the newspaper, you pick up as Sarah, where it implies that there were contaminated products. We talked about: 'How would this spread? Where would it start?' We're revealing more and more from the first episode, where we gave hints of things that would have turned out very different for the Millers had they made those pancakes. Now, we get to see a bit more of how this thing started."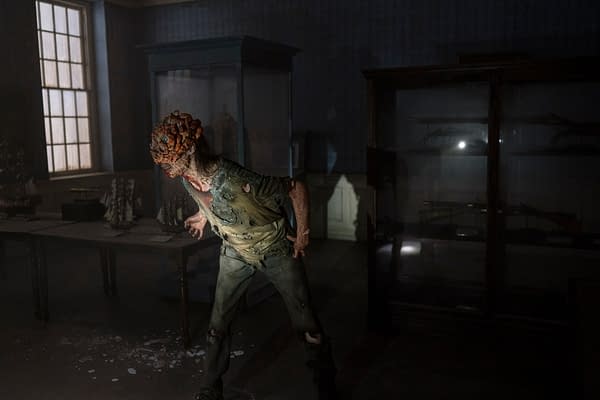 On the deviation of using tendrils instead of spores, "It started with Craig hating zombies — I'm kidding. But we had talked about how we're in a genre that's popular, and there are a lot of different versions of stories of an outbreak," Druckmann said. "We did our best to find what's unique about our story and world. For our clickers, we lifted them from the game and kept them as is. But for the more recently infected, we had a lot of conversations about what else can we do with the vector other than bites. We looked at concept art where there's this implication of the fungus growing under the skin. What if that was the thing? It's not so much about the bite, they just need these tendrils to go from one host to another, and that's how the infection spreads. "If you listen carefully, the word 'spores' is mentioned," Mazin added. "I don't necessarily know if we're going to see any spores this time around, but to say that our world is devoid of them would not be accurate. We don't quite know yet: That's part of the fun of adaptation, and leaving these blurry edges of the map for our characters to discover as the adventure continues."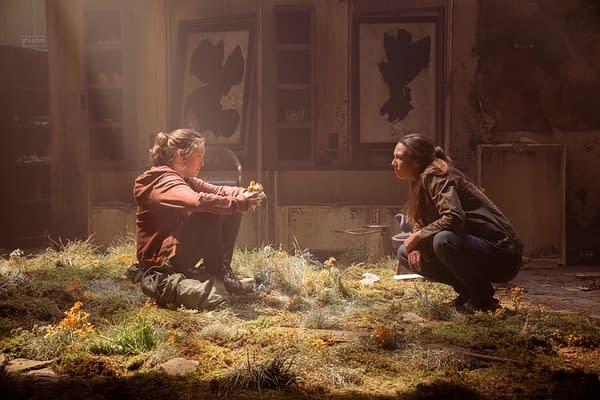 As far as fan reception, the duo developed thick skin early on. "I've learned to expect backlash from sneezing," Druckmann said. "I think it speaks to the kind of fans that we have, who are so protective and love the world and these characters so much that anything they see as a deviation, without the full context of what it means, they assume the worst and push back on it. I think that addition is something worthwhile. It's actually one of those additions where I'm like, 'Oh man, I wish we had it for the game. I wish we had thought of it years ago because I love it so much.'"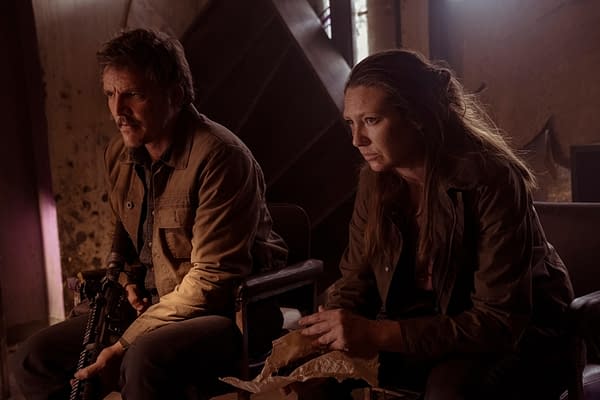 "That's all right if people are upset by it — I don't blame them," Mazin added. "Everybody dreams of working on something where the fan engagement is to this level, where people will argue about these things or feel passionate about them. I do feel sometimes if you just see how it goes, I think you'll be OK. A lot of that has happened, but there will also definitely be people who are like, "You fucked up," and I get it. We definitely will not make everyone happy; I know that much."
For more, including how Jakarta ties to Joel and Sarah, the series' clicker dynamics, Tess's clicker kiss, Druckmann's exposition he wanted for the game that made it to the series, and more, you can check out the rest of the interview here. The Last of Us airs Sundays on HBO.