Posted in: TV | Tagged: audio drama podcast, danny huston, Jack Kilmer, Joanne Whalley, Minnie Driver, Saul Rubinek, The Lesser Dead, val kilmer, wondery
---
The Lesser Dead Star Jack Kilmer Talks Vampire Podcast Drama & More
Bleeding Cool spoke with Jack Kilmer, star of Wondery's new vampire horror audio drama The Lesser Dead, from Christopher Buehlman's novel.
---
The Lesser Dead, the new Wondery podcast drama adapted from Christopher Buehlman's novel about vampires living in the shadows of 1978 New York City, premieres today. It pushes the envelope for horror podcast dramas for the first time in years and features a star-studded cast led by Jack Kilmer, son of Val Kilmer and Joanne Whalley, and Minnie Driver, along with Danny Huston and Saul Rubinek. The eight-episode series is a cut above many of the other drama podcasts out there now.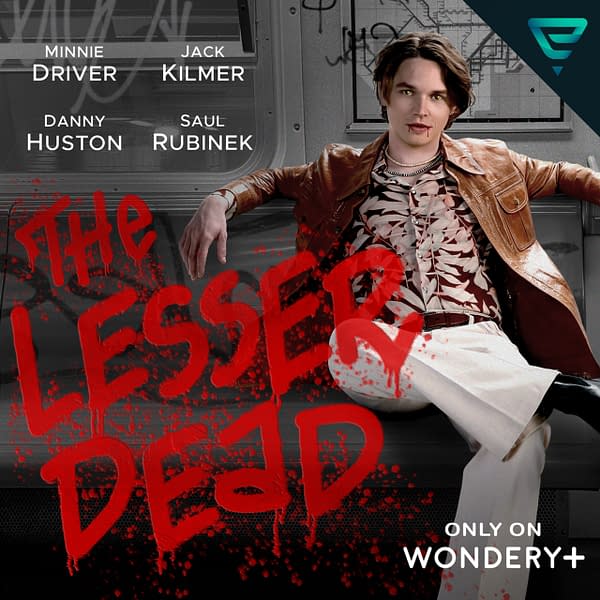 We had a chance to interview Kilmer, who plays the narrator and protagonist of The Lesser Dead. Joey Peacock is an eternally 19-year-old vampire who was turned in 1932, now living with a secret coven of vampires led by Driver's matriarch vampire in the underground tunnels of 1978 New York City whose safety becomes threatened when Jack comes across a pair of vampire children.
The Anti-Hero of "The Lesser Dead"
Hi Jack, congratulations on landing a lead role as a young vampire in an audio drama podcast. In the UK, radio dramas on the BBC are a big deal, yet taken for granted at the same time since they fly under the radar while also trying some of the most daring and interesting new ideas. What was the process of auditioning for the role like for you?
It was a dream scenario when I was offered the role of Joey Peacock, and I immediately said yes. I was wondering what I was going to do next in my career, and playing a punk rock vampire sounded like a really good time. I am a big fan of Minnie as well.
What do you think of the differences between acting live-action with your voice and your body and with just your voice? Did you have to make any adjustments to express Joey Peacock's personality beyond just his dialogue?
Apart from the obvious, in that, you might be more aware of your physicality with a camera on you and of blocking, there is not really a difference. In both, you have to find the truth of the person, and that all comes from the same creative place.
In terms of adjustments, I had to adopt a New York accent for the role. We came up with that on our own, but a big influence for that was Ray Loitta's character in Goodfellas.
Did you do research into the craziness of 1970s New York City, or was the script enough to go on?
Yes, I did do research. The Echoverse producers were really helpful. They gave me vinyl records to listen to from the likes of Velvet Underground and Bill Withers — the music was really inspiring. It was a way to get into that time period. I also asked my parents because they were around in NYC at the time. Some of their stories really depicted how wild that city was during that era. I really feel our series, The Lesser Dead, nails it in terms of authenticity.
How do you internalise and play out Joey's journey from an aimless vampire to someone who's on a journey toward redemption, especially on audio?
My character Joey Peacock has a big arch and a big journey to make over the series. He really has to dig deep and confront a lot of the issues he has with family; what it's like to be on the fringes of society; and who he is as this adolescent man. He has to figure out what kind of vampire he wants to be. It's a coming-of-age story, but it's about family values as well and how those family dynamics work even in a dysfunctional clan of vampires.
Did you have to act in a booth alone, or did you get the chance to act with your co-stars so you could bounce off each other?
Quite a lot of the acting was in the booth solo, but Minnie came in for most of her stuff, and we shared many scenes together right in the room. That was great. Bouncing off each other. As far as the other leads, they were generous enough to record themselves, and then we would have that audio piped into my headphones. We kept it as live as possible.
At the end of the series, what's your feeling about audio drama now that you've had a full go at it?
I love audio drama. My mom Joanne Whalley is an actress and grew up on audio dramas. I know audio drama is very popular in England. I have always respected audio drama, and after doing this project, I would absolutely do more. The sky's the limit on what you can do in there. And this series is pushing the limit on how immersive you can be in audio. You can zone out, save your eyes, and just get lost.
The Lesser Dead is now available on the usual podcast platforms.
---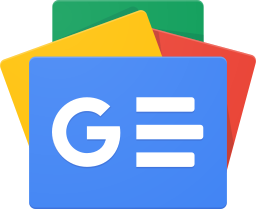 Stay up-to-date and support the site by following Bleeding Cool on Google News today!