The Child – or "Baby Yoda" – has become an internet sensation. The impossibly adorable character from Disney+'s The Mandalorian has captured the hearts of Star Wars fans (and non-fans) across the universe. The Child has also become an source of inspiration as well. Behold! The Baby Yoda Cocktail at The Sheridan Room!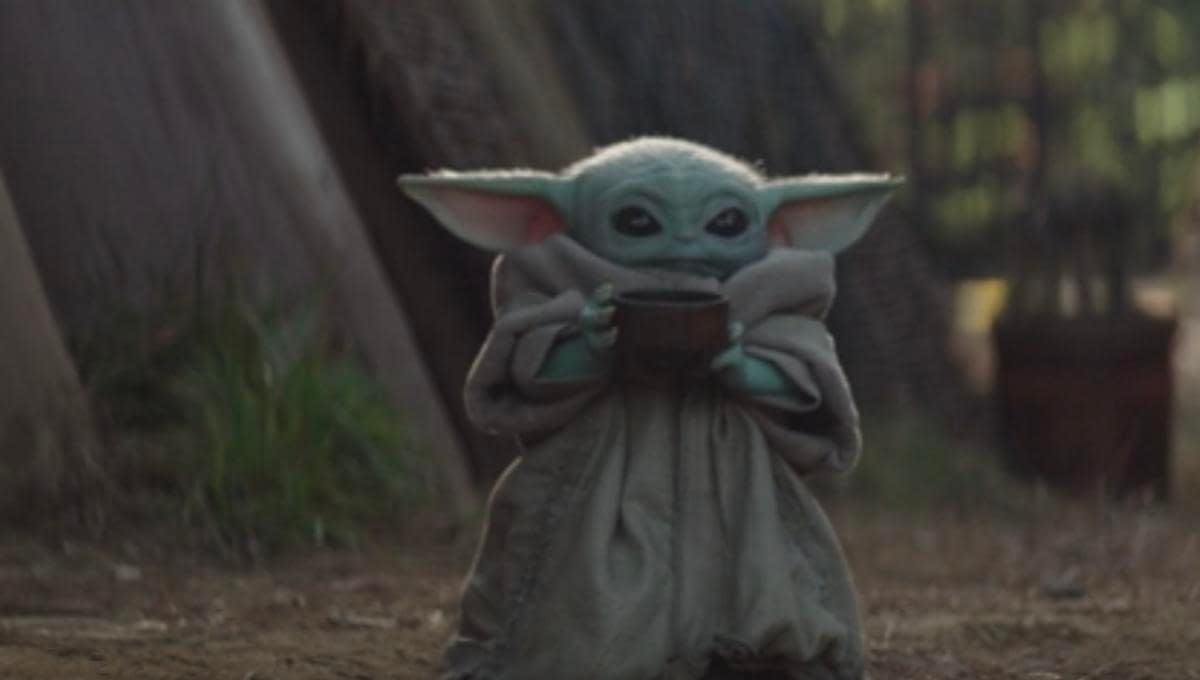 Bartender Chris Herner and general manager Danie Jones came up with the idea. Baby Yoda joins the ranks with their other pop culture cocktails, including Baby I Was Born to Rum, The Dude Abides, and Don't Cry for Me Argentina.
The adorable concoction is made with gin, lime juice, simple syrup, brandied cherries for the eyes, topped with limes for ears, and wrapped up like a true young Jedi. Interested in trying one? You'll need to act soon. This baby is only around for a limited engagement. And while my love for Baby Yoda is strong, I sadly don't live near Minneapolis.
The Sheridan Room can be found at 337 13th Ave NE Minneapolis. Have you tried the Baby Yoda cocktail? Let us know how it was in the comments below! May the force be with you.

Earlier this month, The Mandalorian head honcho Jon Favreau discussed how Baby Yoda came about:
"He's mostly a puppet. When it's CG, we try to make him obey the same physical laws that he would if he were a puppet. I think a lot of times CG makes itself too obvious where you don't create parameters creatively that allow the character to keep the same identity and charm.

We'll learn more about him over the course of the season. I think what's great about what George created is that Yoda proper, the character that we grew up watching, was always shrouded in mystery, and that was what made him so archetypal and so mythic. We know who he is based on his behavior and what he stands for, but we don't know a lot of details about where he comes from or his species. I think that's why people are so curious about this little one of the same species."
Enjoyed this article? Share it!